Kevin Feige Has Been Trying To Bring Namor To The Screen Since Before The MCU Existed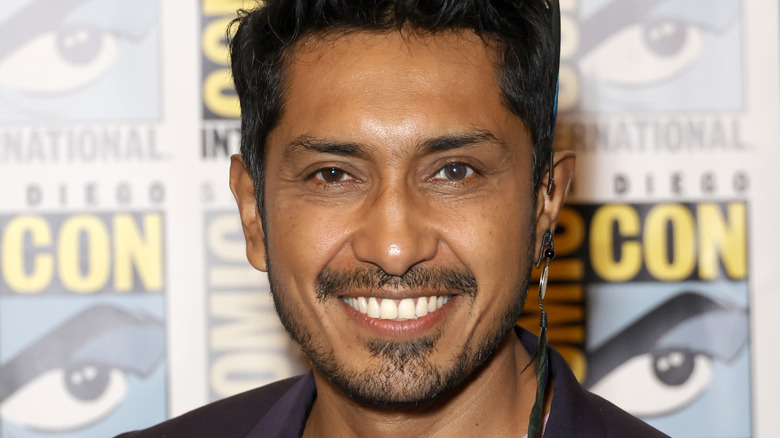 Frazer Harrison/Getty Images
"Black Panther: Wakanda Forever" hits theaters in just a few short weeks, and it looks like Marvel fans are in for a treat. The film had its world premiere last night, and early reactions and Marvel Studios President Kevin Feige hail it as a powerful sequel and a fitting tribute to the great Chadwick Boseman.
"Wakanda Forever" focuses on all of Wakanda's big players, Shuri (Letitia Wright), Nakia (Lupita Nyong'o), Okoye (Danai Gurira), M'Baku (Winston Duke), and Queen Ramonda (Angela Bassett), as they deal with the passing of King T'Challa (Boseman). The king and Black Panther's death leaves the country vulnerable, following its borders opening at the end of "Black Panther." The movie's official trailer gave us a good look at what to expect in the sequel, including Wakanda's search for a new Black Panther to protect the nation during their war against Talocan. "Wakanda Forever" also introduces newcomers Namor (Tenoch Huerta) and Riri Williams (Dominique Thorne) to the Marvel Cinematic Universe.
Both Namor and Riri Williams are fan-favorite characters from Marvel Comics that finally make their jump to the MCU. At last night's premiere, Marvel caught up with Feige to talk about wrapping up Phase 4 with "Wakanda Forever." During the interview, the mastermind behind the MCU revealed that he's been trying to get Namor on the big screen for much longer than you may think.
The timing was finally right for Namor's introduction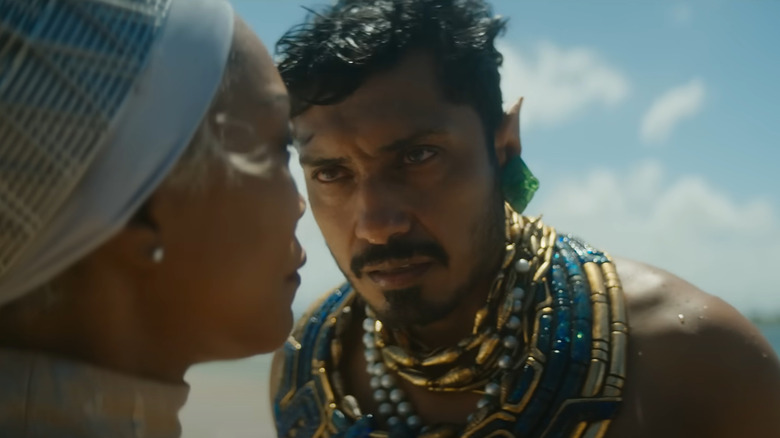 Marvel Entertainment/YouTube
Namor the Sub-Mariner is one of the first characters introduced in Marvel Comics, and Kevin Feige has wanted to bring him to live-action for a very long time.
Speaking to Marvel Entertainment at the "Black Panther: Wakanda Forever" world premiere, Feige mentioned that Namor and the Human Torch were two of Marvel's original heroes. He wanted to follow the path laid out by the comics, so one of his early goals was to bring the Atlantean into the movies. "I remember, you know, 18 years ago putting together — I think we even commissioned a script 18 years ago. And the timing was never right, and the idea was never right," Feige revealed.
His dream of bringing Namor to the big screen didn't end there, though. "Black Panther" director Ryan Coogler brought the idea to Feige's attention with the idea of revamping the character's origins for a modern-day audience. "Ryan Coogler, on the first [Black Panther] movie, started pitching a war between the kingdoms," Feige said. "And if you actually added a cultural specificity to Namor, and that's certainly what he's done in this movie — it's not Atlantis, it's Talocan — and I can't wait for people to meet the Talocanians and Namor."
Marvel Studios' decision to change Namor's origin from Atlantis to the Aztec legend of Talocan adds a new layer to the comic book antihero. Giving him Mesoamerican roots and casting Mexican actor Tenoch Huerta also opens up another door for representation in the MCU.
Huerta spoke with Variety on the importance of that representation, saying, "It's important for people to see themselves in the movies in this way. It was made with a lot of respect for the Mesoamerican culture, especially Mayan culture."
Namor is a long-time comic book favorite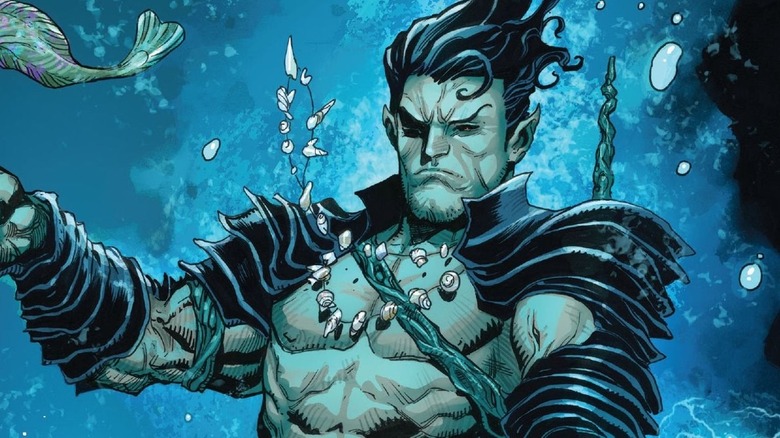 Marvel Comics
As mentioned previously, Namor is one of the first characters in Marvel Comics history, first appearing in "Motion Picture Funnies Weekly" #1 in 1939. Although Timely Comics published the issue, the company would later go on to officially become Marvel Comics in the 1960s. Although fans today will compare the Sub-Mariner to Aquaman, DC did not introduce the latter until a few years later.
In the comics, as the son of an Atlantean princess and human father, Namor is the king of the underwater nation of Atlantis. With half of his genetics coming from the mutant gene, he's born with wings on his ankles, giving him the ability to fly. Namor's half-Atlantean and half-mutant genetics give him immense power and make him an incredibly unique character in Marvel Comics.
Throughout his rich comic book history, Namor teeters between being a hero, an antihero, and a villain. Because of his nearly 80-year run, he features in most of Marvel's biggest storylines, including "Civil War," "House of M," and "Avengers vs. X-Men." However, one of his most notable roles comes as a member of the Illuminati, a group that heavily featured in 2013's "New Avengers" run that eventually led to "Secret Wars."
Marvel Studios already introduced a multiversal version of the Illuminati in "Doctor Strange in the Multiverse of Madness," and we know they're working towards the universe-altering event with "Avengers: Secret Wars." Namor's introduction in "Black Panther: Wakanda Forever" will undoubtedly set up the character as a prominent figure in the MCU going forward.