Ralphie Returns In The New Trailer For A Christmas Story Christmas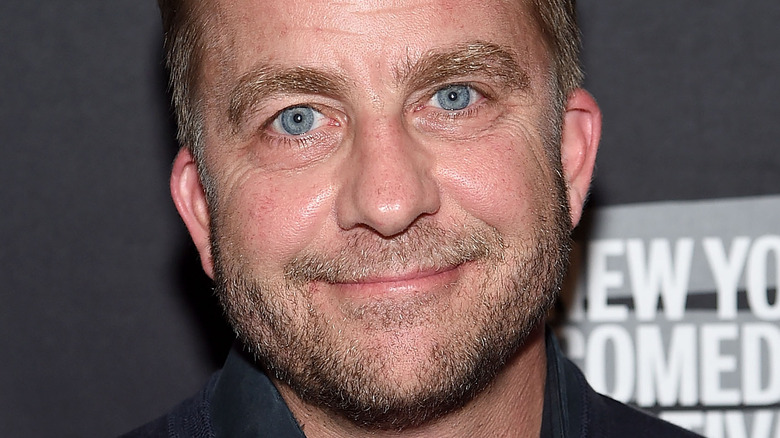 Jamie Mccarthy/Getty Images
Christmas classics don't get much more classic than "A Christmas Story," which has become a treasured holiday tradition in many an American household thanks to repeated showings on cable and home video. It seems that every year affection for Ralphie Parker (Peter Billingsley) and his nostalgic yuletide adventures just grows more and more, and now fans can see Ralphie all grown up with kids of his own and attempting to make the holiday as special as his parents made it when he was a child.
That seems to be the basic gist of "A Christmas Story Christmas," an upcoming sequel to "A Christmas Story" featuring much of the original cast including Ian Petrella, Scott Schwartz, R.D. Robb, and Zack Ward, reprising their respective roles from the original movie: Ralphie's little brother Randy, Flick, Schwartz, and the infamous Scut Farkus, respectively.
If you're excited to see the next generation of the Parker family in action, you'll definitely want to check out the new trailer for "A Christmas Story Christmas."
The trailer promises a mix of comedy and sweet holiday sentiment
The recipe that makes "A Christmas Story" such a perennial favorite is probably something like 90% comedy and 10% schmaltz, and it's just possible that "A Christmas Story Christmas" could succeed in replicating that formula. The trailer seems to promise just that, with a mix of jokes and touching holiday cheer — and who could say no to such a thing during the Christmas season?
In addition to the returning actors from "A Christmas Story," there's at least one other familiar face featured in the new trailer. Stepping in for the retired Melinda Dillon in the role of Mrs. Parker is "Airplane!" alum Julie Hagerty.
Hopefully, "A Christmas Story Christmas" will be able to recapture at least a little bit of the original's entertainment value. And who knows, despite a lot of skepticism from "A Christmas Story" fans, maybe one day it will be a genuine Christmas classic in its own right. Check out the trailer for yourself above, and see the film when it hits HBO Max on November 17, 2022.