Why Sarah Schaefer From NCIS Looks So Familiar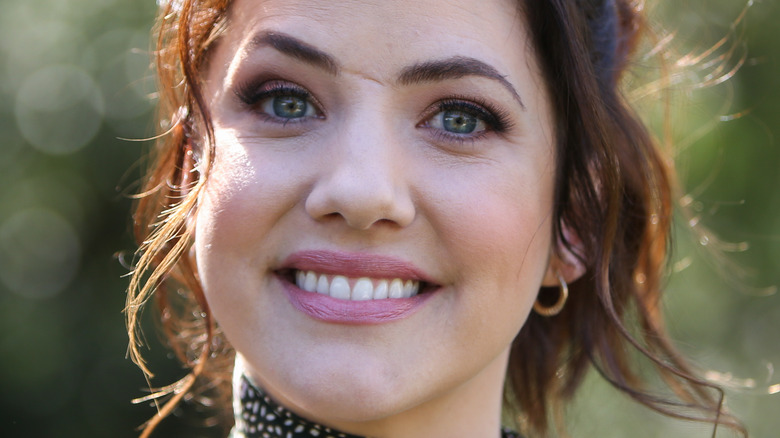 Paul Archuleta/Getty Images
Created by Donald P. Bellisario and Don McGill, CBS's "NCIS" — originally a spin-off of the popular legal drama "JAG" — revolves around the Major Case Response Team from the U.S. Naval Criminal Investigative Service. "NCIS" has been primarily centered around a few core characters for most of its run, chief among them the show's ostensible protagonist, NCIS Supervisory Special Agent Leroy Jethro Gibbs (Mark Harmon), who was the face of "NCIS" for 19 seasons before he left in 2021. Even so, many actors have passed through "NCIS" over its 20 seasons, from regulars to recurring stars to special guests to fan-favorite "NCIS" cameos.
One of those guest stars left her mark on a very early episode of "NCIS," Season 1's "Hung Out to Dry." The episode follows the investigation that ensues when a Marine Sergeant named Larry Fuentes (Brian Patrick Wade) dies seemingly by accident during a training jump, only for the possibility of murder to emerge during the investigation. Fuentes dies by falling onto an SUV where a teenage girl named Sarah Schaefer is harassed by her boyfriend, Jimmy (Brandon Davis). The two characters don't ultimately impact the episode beyond that scene. However, the performance of the actress playing Sarah is still memorable enough that you may find yourself wondering where else you've seen her. Here's who played Sarah Schaefer and why she looks so familiar.
Julie Gonzalo played Anna's nemesis Stacey Hinkhouse in Freaky Friday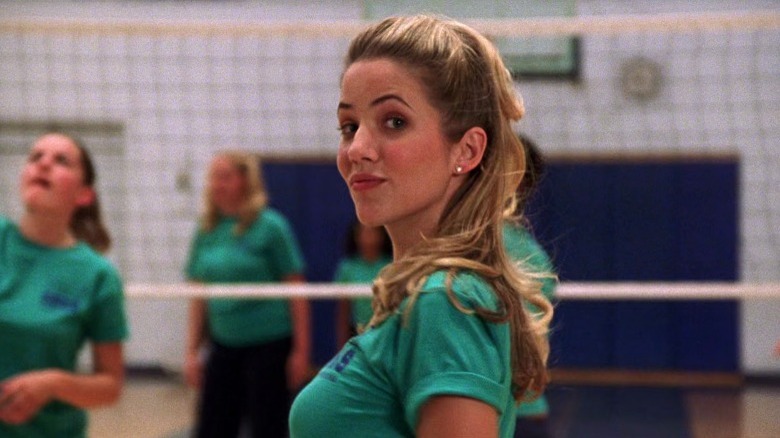 Buena Vista Pictures
Julie Gonzalo pivoted from modeling to acting in the 2000s and began frequently appearing in movies and television series starting in 2003. The year she played Sarah Schaefer on "NCIS" was also the year she took on one of the most high-profile roles of her film career: Stacey Hinkhouse in "Freaky Friday."
Directed by Mark Waters and written by Heather Hach and Leslie Dixon, the 2003 "Freaky Friday" was the third cinematic adaptation of the eponymous 1972 novel by Mary Rodgers to be produced by Disney, following the classic 1976 original starring Jodie Foster and Barbara Harris and a 1995 made-for-TV version with Gaby Hoffmann and Shelley Long. But this newer version was no mere rehash; it's high-spirited skewering of early-2000s generational differences made it a huge critical and box office hit.
Julie Gonzalo had one of the most central roles in the film. Stacey Hinkhouse is the former best friend of Anna Coleman (Lindsay Lohan), who has since become her nemesis. A significant thread in the film involves Anna's mother, Tess (Jamie Lee Curtis), who was previously dismissive of Anna's woes, wising up to the bullying her daughter has been suffering once she gets to experience it firsthand.
She played Mac's roommate Parker Lee on Veronica Mars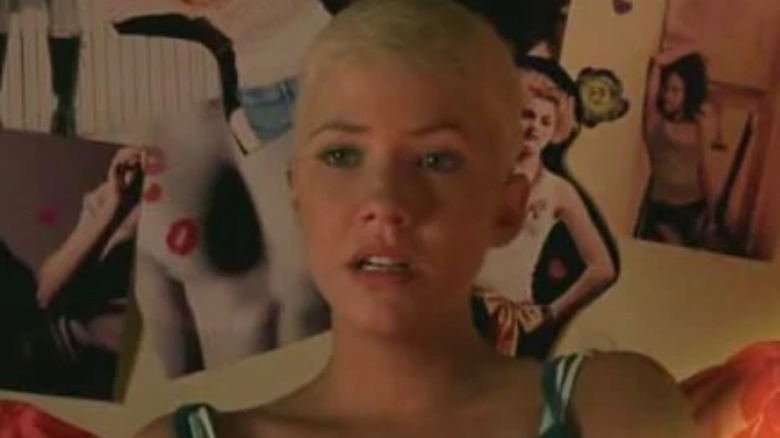 The CW
Following her "Freaky Friday" breakthrough, Julie Gonzalo continued to play supporting roles in high-profile movies, such as Blair Krank in "Christmas with the Kranks," Shelby Cummings in "A Cinderella Story," and Amber in "Dodgeball: A True Underdog Story." She also remained a frequent presence on television, guest starring in the pilot episode of Nickelodeon's "Drake & Josh" and starring in two network TV pilots that were not picked up: The WB's "Exit 9" and UPN's "Me, Me, Me." Right around that time, she also boarded The CW's "Veronica Mars," in what would become her most longevous role.
Starting on Season 3, Gonzalo played Parker Lee, the peppy, upbeat roommate of Cindy "Mac" Mackenzie (Tina Majorino), Veronica's (Kristen Bell) savvy hacker friend, at Hearst College. Although initially defined by her cheerful personality, Parker is tragically pulled into the main plot of the first half of Season 3 when she gets raped by the Hearst College campus serial rapist. Veronica then sets out to catch him, and the two young women develop a real friendship. Gonzalo was a series regular throughout Season 3 and returned for a guest spot 12 years later on an episode of the 2019 Hulu revival.
If you or anyone you know has been a victim of sexual assault, help is available. Visit the Rape, Abuse & Incest National Network website or contact RAINN's National Helpline at 1-800-656-HOPE (4673).
She played Maggie Dekker on Eli Stone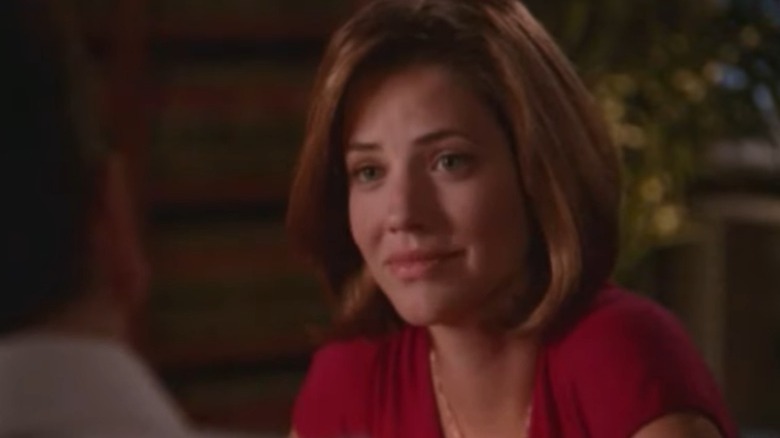 ABC
"Eli Stone" was a legal comedy-drama series with a decidedly out-there premise that aired on ABC between 2008 and 2009. Created by Greg Berlanti and Marc Guggenheim (both of whom would later become known for their contributions to the Arrowverse), the show is set at a San Francisco law firm full of absolutely immoral and unscrupulous attorneys, which begins to be transformed when the titular character (played by Jonny Lee Miller) starts experiencing fantastical, possibly prophetic hallucinations as the result of a supposedly inoperable brain aneurysm. The hallucinations, interpreted by Eli as spiritual signs, inspire him to turn his life around and begin taking pro bono cases in hopes of helping people in need.
Eli's newfound sense of purpose sends shockwaves through the Wethersby, Posner & Klein law firm since it mainly comprises cynical shysters. The one person in the firm who believes and supports Eli from the get-go is junior attorney Maggie Dekker, played by Julie Gonzalo as a series regular on a total of 25 of the show's 26 produced episodes. A deeply religious young woman with more of a moral compass than most of her colleagues, Maggie is often the first to join in on Eli's cases and assist him in his seemingly impossible difficulties, leading the two to develop a will-they-or-won't-they romantic dynamic that lasts for virtually the entirety of the show.
She played Pamela Rebecca Barnes on TNT's revival of Dallas
When it originally aired between 1978 and 1991, CBS's "Dallas" became one of, if not the, most iconic primetime soap operas in the history of American television. Following the longstanding rivalry between the affluent Ewing and Barnes families, the series galvanized pop culture both in the United States and abroad, broke multiple viewership records, and went down as one of the longest-running scripted primetime TV series of all time. In light of that, "Dallas" was naturally an ideal candidate for a 21st-century revival — and one came in 2012.
Created by David Jacobs and developed by Cynthia Cidre for TNT, the new "Dallas" ran for three years and introduced a host of new characters and relationships into the world of the Ewings. One of the most prominent among those characters was Rebecca Sutter, the woman who woos and marries Christopher Ewing (Jesse Metcalfe) in the first episode. As the series progresses, it is revealed that "Rebecca Sutter" is Pamela Rebecca Barnes, the daughter of Cliff Barnes (Ken Kercheval) and Afton Cooper. She is carrying out a plan to infiltrate the Ewing family. Of course, things get complicated when Pamela falls in love with Christopher and begins to have second thoughts about her allegiances. The cunning, duplicitous role of Pamela allowed Julie Gonzalo to show off all her talent for high drama and charismatic anti-hero antics.
She starred as Andrea Rojas on two seasons of Supergirl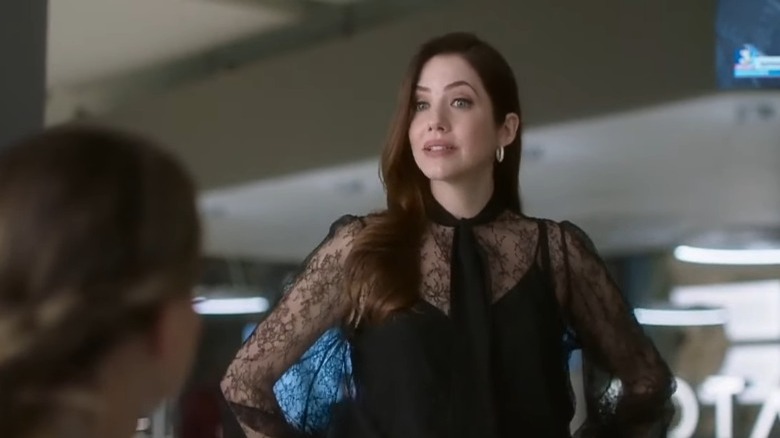 The CW
"Supergirl" became one of the most beloved shows in the Arrowverse, not just among casual viewers but also comics fans, thanks to its resourceful combination of plot and mythology elements, allowing "Supergirl's" insane history to become a propulsive whole. That said, as far as faithfulness to the source material is concerned, some characters were better served than others — and Andrea Rojas, in particular, went through some dramatic adaptational changes. Also known by her alias Acrata, Rojas is — in the comics — an anarchist from Mexico who took on organized crime in Mexico City; on the CW series, meanwhile, she's a ruthless businesswoman who uses her powers primarily in self-serving ways.
The "Supergirl" version of Andrea Rojas may not have had all that much in common with her cooler, more valiant comics counterpart, but, aided by the efforts of Julie Gonzalo, she was certainly far from a one-dimensional character. Introduced as the new owner and head of CatCo Worldwide Media, where Kara (Melissa Benoist) works, Andrea is also the CEO of Obsidian North, having inherited the company from her father, Bernardo (Steven Bauer). She has superpowers due to coming into contact with the Medallion of Acrata. Still, she gets forced into working as a secret assassin for Leviathan, leading to two seasons' worth of deep moral conflict. Gonzalo, who had previously worked with series co-creator Greg Berlanti on "Eli Stone," made the most of her years as a series regular.