White Lotus Stars Get Honest About Those Steamy Season 2 Scenes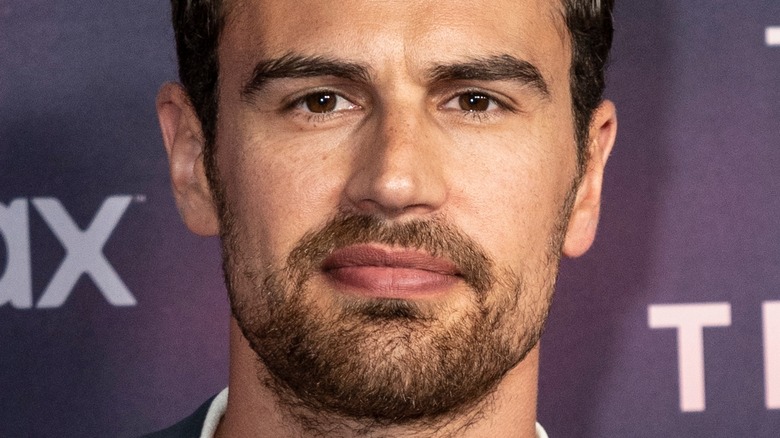 lev radin/Shutterstock
If you're an actor cast on HBO's "White Lotus," you are most definitely at risk of being asked to bare some skin. The Mike White-created series follows wealthy couples' intertwining lives, enjoying a week of carefree resort living. "The White Lotus" Season 2 premiere (titled "Under the Sicilian Sun") introduced a new group of characters to follow, though some familiar faces held over from the acclaimed first season, including Tanya (Jennifer Coolidge).
Some of the new characters to join the series are Cameron (Theo James) and Harper (Aubrey Plaza). Harper is married to Cameron's longtime friend Ethan (Will Sharpe), but Cameron's super-rich charisma doesn't exactly win her over. In true "White Lotus"-fashion, the relationship took a wild turn in the second season premiere, with Cameron at one point dropping his pants and putting on a full display for a shocked Harper. Further complicating the scene is the fact that Cameron is also married to Daphne (Meghann Fahy) in what appears to be an idyllic relationship.
The two actors are already being asked about the surprising moment of nudity. According to James, the moment was initially far more graphic than what viewers saw in the premiere, marking a big jump in ratings over the show's first season.
Aubrey Plaza says Theo James nude scene was fun to shoot
Aubrey Plaza described the nude scene as fun to shoot and said Harper's speechless reaction only adds to the mystery of what her relationship with Cameron will turn into in "The White Lotus" Season 2. "But there's so many, kind of, little nuances to it that make it so fun because you just really can't tell like, 'Is he doing it on purpose? Is he standing in her eye line on purpose? Or does he just happen to be there? Why can't she look away?'" the actress said about the scene to Decider.
Theo James revealed the scene was much more graphic until Mike White decided on the set to try a more subtle approach. The final scene uses a mirror to show some of James' nudity, deliberately playing into the discomfort of what Cameron's act suggests about his intentions with Harper and his friend, Ethan.
"Interestingly enough, when we shot it initially it was more graphic, and Mike looked at it and was like, 'Bleh, way too much.' So, it ended up being more subtle. I don't know if you'd call it 'subtle.' It was less extreme than originally forecast," he told Decider.