Malte Gårdinger Struggles To Grasp The Massive Impact Of Young Royals On Audiences - Exclusive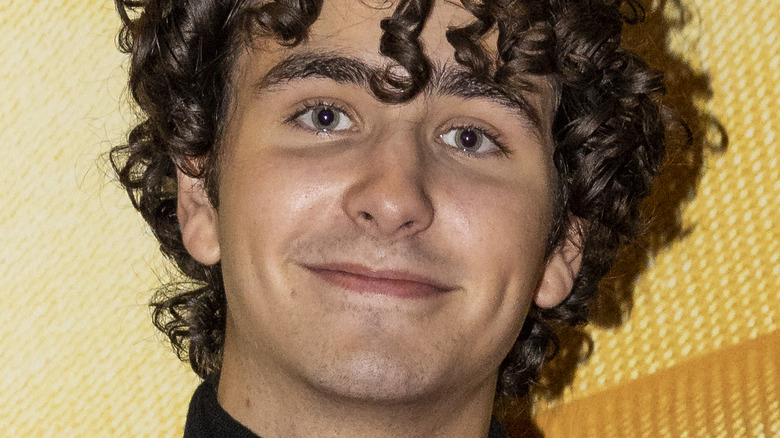 Michael Campanella/Getty Images
In recent years, shows about royalty have been resonating with the masses. From "Downton Abbey" to "Bridgerton," there's just something fascinating about watching the lives of these powerful individuals unfold, whether they're real or fictional.
But in 2021, Netflix and creators Lisa Ambjörn, Lars Beckung, and Camilla Holter shook up this genre with "Young Royals" — a drama that spotlights the societal challenges of being an heir to the throne while also navigating teenage love and heartbreak. When "Young Royals" was released on the streaming platform, it achieved unprecedented success on a global scale, reaching Netflix's top 10 in 12 countries. In the show's origin country of Sweden, as well as Norway, it retained this status for five weeks.
Fans simply couldn't get enough of the sweet but taboo romance between crown prince Wilhelm (Edvin Ryding) and Simon (Omar Rudberg), the blossoming friendship between Felice (Nikita Uggla) and Sara (Frida Argento), and the villainous nature of cousin August (Malte Gårdinger), who captures a private moment between Wilhelm and Simon, making it go viral.
With "Young Royals" Season 2 premiering on November 1, audiences are thrilled to see the intense plotline continue. But for some of the cast members, it's hard to comprehend the positive impact that their show is making on the masses. During an exclusive interview with Gardinger, the actor revealed to Looper that he still struggles to grasp the popularity of "Young Royals."
Malte Gårdinger didn't expect fans to become so emotionally attached to Young Royals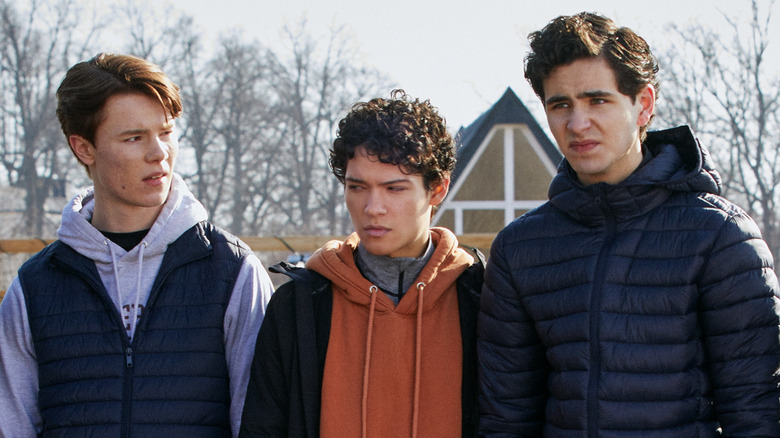 Johan Paulin/Netflix
Ahead of the "Young Royals" Season 2 premiere, Netflix dropped an official trailer on YouTube. It was met with very strong reactions from the show's fan base, who already know the season will be an enjoyable rollercoaster. Many explained how emotional they felt while watching the clips, which depict an estranged Wilhelm and Simon after the video scandal. Some admitted how they were even brought to tears.
For Malte Gårdinger, it's an honor to be able to evoke these kinds of feelings in viewers. However, it's hard to comprehend just how much the show is resonating with audiences after one season, comprised of six episodes.
"It's hard to grasp the wideness of it, the impact," he told Looper. "I still think I haven't really grasped it yet. But it's great. It's amazing to be able to convey or get people so involved and have them react in that emotional way. It's incredible."
Prior to "Young Royals," Gårdinger was no stranger to the entertainment industry, having appeared in the short film "#will," which earned him a best actor nomination at the Hamilton Film Festival. Yet his stint as August is bringing his career to the next level; he has appeared on the cover of Vogue Scandinavia and has a slew of other projects in the works. But through this newfound global recognition and adoration, Gårdinger remains authentically himself.
"I feel like, as a person, I haven't changed that much. But the things I've gotten to experience [are] new, the level of things to experience and the people to meet and all that good stuff," he said. "But overall, I'm pretty much the same."
Season 2 of "Young Royals" is now streaming on Netflix.