Madelaine Petsch Thinks About Cheryl's Trauma For Her Performance In Riverdale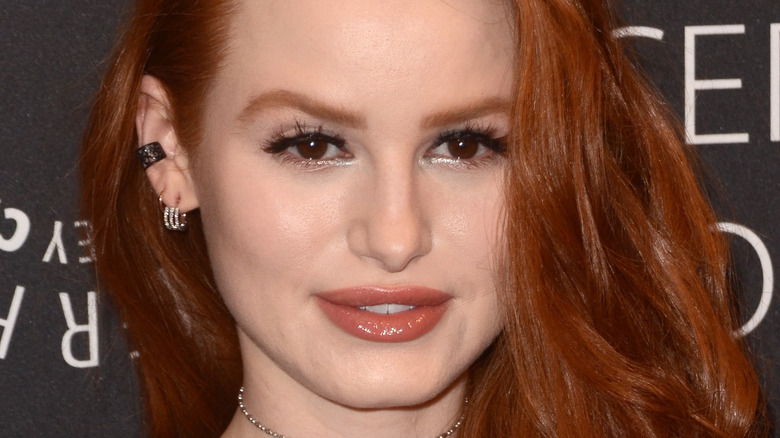 Kathy Hutchins/Shutterstock
All of the characters in "Riverdale" have been through a lot, even for a teen drama. But Cheryl Blossom (Madelaine Petch) especially has gone through some very drastic changes since the murder of her brother, Jason Blossom (Trevor Stines), at the start of the series.
After burning down her family home, the maple syrup heiress comes out as a lesbian, starting an on-again, off-again relationship with Toni Topaz (Vanessa Morgan). She also joins the local biker gang, the Southside Serpents. Later, Cheryl runs a ministry and is possessed by her evil witch ancestor, Abigail Blossom (Kyra Leroux). Naturally, this leads to her realizing that she also has magical powers.
Petsch wasn't actually surprised by this supernatural turn for the character, but as the actor told Elle, "there's really nowhere we can't go anymore" on "Riverdale." These wild plot twists are also exciting for her though, with Petsch saying, "I feel like I can play anything with my character."
But as "Riverdale" enters its final season, Petsch is letting fans know that she is taking her character's emotions seriously as well.
Petsch thinks about Cheryl's trauma-based fears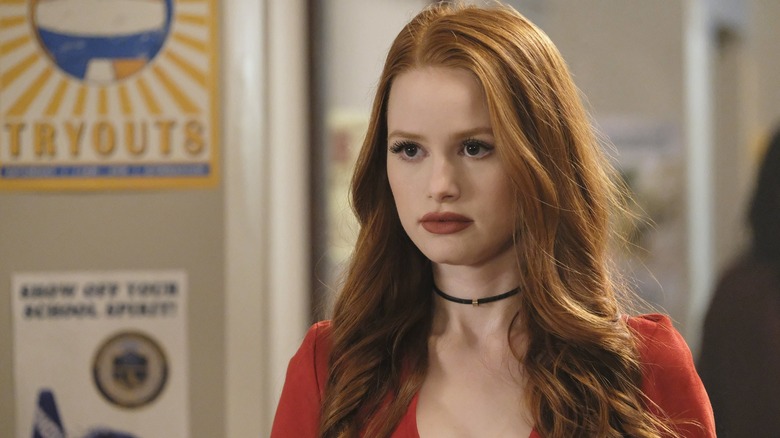 The CW
Cheryl Blossom has endured some awful things in "Riverdale," including Jason's murder, her attempted suicide, and later breaking free of an evil cult. So Madelaine Petsch tries to think about her character's motivations in the context of PTSD.
"I think about what motivates her to do a scene, and nine times out of ten it's some trauma-based fear or trauma-based encounter she's had that's making her behave that way,"  Petsch told Elle. Cheryl often embraced the "mean girl" persona in high school, even openly bullying the cheerleading squad, but she also was covering up some serious pain and insecurity thanks to her family. 
Petsch mused as well about how "a lot of Cheryl's life, the driving force is Jason and the loss of Jason" (via Elle). Once her brother is killed, Cheryl loses her grip on reality and has to essentially start all over again with Toni. Her main problem is trying to be happy in an unpredictable and chaotic series like "Riverdale." Fans will have to see how Cheryl's story wraps up when Season 7 premieres next year.
If you or anyone you know is having suicidal thoughts, please call the National Suicide Prevention Lifeline​ by dialing 988 or by calling 1-800-273-TALK (8255)​.