Rotten Tomatoes Hits Back At Group Trying To Sabotage Black Panther Score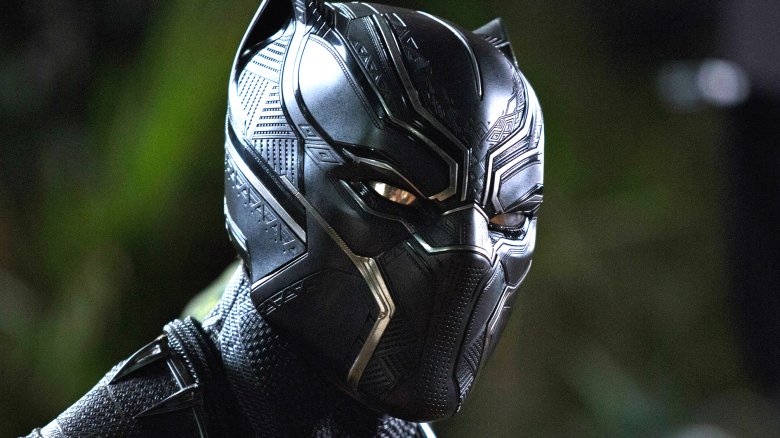 Marvel Studios
Marvel's Black Panther has enemies in the real world, but Rotten Tomatoes is making a concerted effort to silence them.
According to The Hollywood Reporter, the influential movie review aggregator has denounced an alt-right Facebook group that wants to flood the site with poor audience scores for Black Panther, which features an almost entirely black cast. Named "Down with Disney's Treatment of Franchises and its Fanboys," the group recently created an event called "Give Black Panther a Rotten Audience Score on Rotten Tomatoes" that drew 3,700 participants. 
However, Rotten Tomatoes released a statement saying it's watching the situation closely. "We at Rotten Tomatoes are proud to have become a platform for passionate fans to debate and discuss entertainment and we take that responsibility seriously. While we respect our fans' diverse opinions, we do not condone hate speech. Our team of security, network and social experts continue to closely monitor our platforms and any users who engage in such activities will be blocked from our site and their comments removed as quickly as possible."
Shortly after Rotten Tomatoes issued the statement, the group's Facebook page was no longer available and appeared to have been deactivated. 
Back in December, the same group claimed to have flooded Rotten Tomatoes with poor reviews of Star Wars: The Last Jedi under the pretense that Disney manipulated the press into generating negative buzz for Warner Bros.' DC movies. The attack on Black Panther is believed to be a response to that.
Still, it sounds like it'll take a lot to diminish Black Panther's audience score. After the premiere in Hollywood earlier this week, reactions were overwhelmingly positive with some calling it the best Marvel movie ever. The film also became Fandango's top-selling superhero movie of all time when it comes to advance ticket sales. Industry insiders (via Yahoo) are projecting a massive $150 million opening in North America over the four-day Presidents Day weekend.
Directed by Ryan Coogler (Creed), Black Panther stars Chadwick Boseman as T'Challa, the warrior king of the fictional African nation of Wakanda. The all-star cast also includes Michael B. Jordan, Lupita Nyong'o, Daniel Kaluuya, Letitia Wright, Angela Bassett, Forest Whitaker and Andy Serkis.
The movie hits theaters on Feb. 16.