First Venom Trailer Reportedly Coming Soon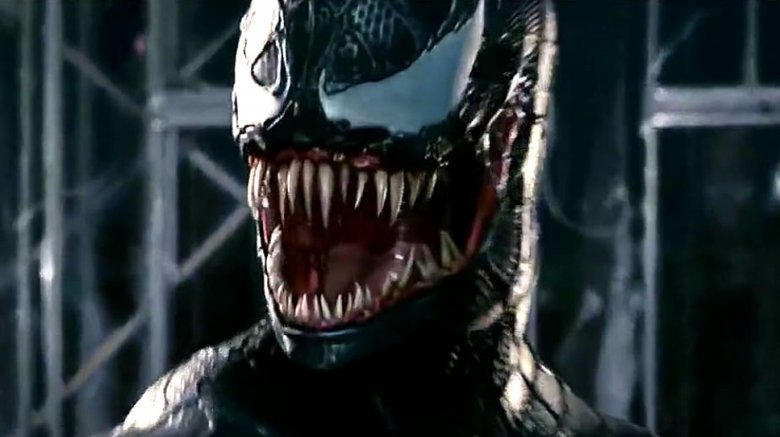 Fans may finally get to sink their teeth into some Venom footage soon. 
According to a new report by Trailer Track, the first look at the Spider-Man spinoff may be released within the next few weeks, as the Manitoba Film Classification Board in Canada recently rated a trailer for Venom. The swiftly approaching release of Marvel's Black Panther points to this possible launch window, with the outlet speculating the trailer will drop online first and then screen in theaters alongside the highly anticipated comic book movie. 
Tom Hardy leads Venom as Eddie Brock, the Marvel Comics character who transforms from a happy-go-lucky photographer to a sharp-fanged beast after an alien symbiote invades his body and takes over his mind, leaving him bent on destroying Spider-Man. However, Sony's movie will reportedly depict Venom as more of an antihero rather than to a murderous demon with no hope for redemption. The flick is said to be inspired by author David Michelinie and artists Mark Bagley, Ron Lim, and Sam Delarosa's 1993 comic miniseries Venom: The Lethal Protector; the six-issue run begins with Venom and Spider-Man making amends with one another, and Venom heading to California.
Michelle Williams, Jenny Slate, Riz Ahmed, and Reid Scott will also appear in the film, which Zombieland director Ruben Fleischer helms. Spider-Man: Homecoming actor Tom Holland is expected to make an appearance as Peter Parker as well.
Venom will launch in cinemas on October 5.