First Look At Tom Hardy As Eddie Brock In Venom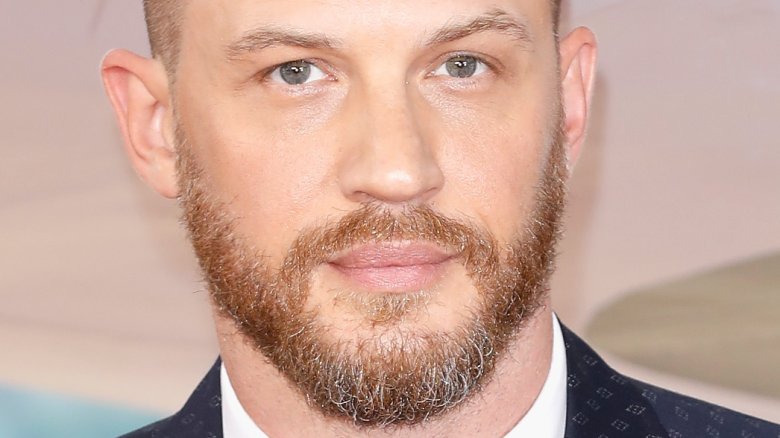 Getty Images
Tom Hardy is knee-deep in production on the Spider-Man spinoff flick Venom, as evidenced by the film's Twitter account sharing snap of the muscled actor relaxing in between takes, thus giving fans a first look at his take on Eddie Brock.
The photo shows Hardy sitting at the end of a bed in his trailer, captioned with, "Quick break from set. Two weeks down." While Hardy doesn't look all that different from how he normally appears, it's important to note his newly dyed black hair and bandage-covered arms. This pic is also a vastly more high-quality one than the blurry set photos released earlier this week, which didn't reveal all that much about Hardy's Brock, and is a nice follow-up to the first Venom update that featured Hardy and a handful of others celebrating their first day of filming. 
Not a whole lot has been revealed about the forthcoming flick, but we do know that Hardy will star alongside Michelle Williams, Jenny Slate, Riz Ahmed, and Reid Scott in not-yet-specified roles, and that Zombieland helmer Ruben Fleischer sits in the director's chair. Plot specifics are similarly limited, though sources have indicated that the film will be a darker spin on the violent villain. Some rumors suggest that the movie could potentially be an adaptation of Marvel Comics' 1993 miniseries Venom: The Lethal Protector, which chronicled how Eddie Brock, Venom's host, shifted from an all-out antagonist to more of an antihero. 
Venom is slated to debut in theaters on October 5, 2018, so there is plenty of time for more exciting information to roll out.
Quick break from set. Two weeks down. #Venom pic.twitter.com/Qb0EnkKFbX

— Venom Movie (@VenomMovie) November 4, 2017