Queen Latifah's Childhood Love Of Karate Helped Prepare Her For Stunts On The Equalizer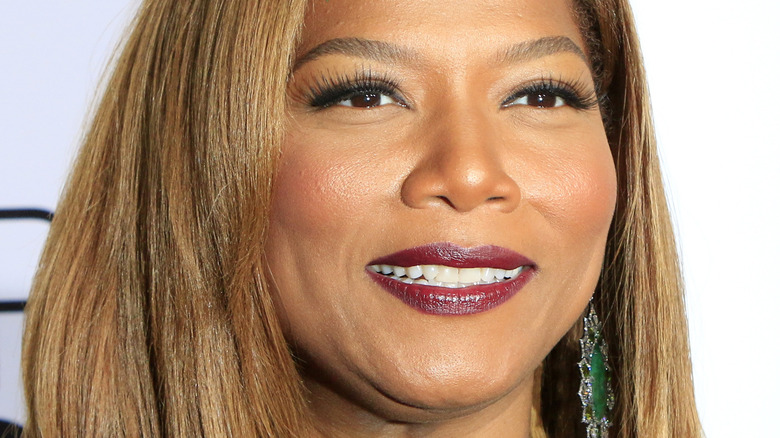 Joe Seer/Shutterstock
Queen Latifah's time in high school with the all-female rap group Ladies Fresh certainly informed her burgeoning rap career, but her movement toward acting followed in 1991 with two television appearances on "The Fresh Prince of Bel-Air." Latifah also landed movie roles in "Jungle Fever" and "House Party 2." Eleven years later, the Grammy-Award winner showed Hollywood that her double-threat abilities, as a thespian and vocalist, were legit when she garnered an Oscar nomination for Best Supporting Actress in the movie musical, "Chicago" (via Oscars).
Over the years, Latifah has made her mark, portraying memorable roles in feature films like "The Secret Life of Bees" and the "Ice Age" sequels. "Living Single," however, arguably remains Queen Latifah's best-known role, where she played young New Yorker Khadijah James.
Today, she has over 30 episodes under her belt playing the lead role of Robin McCall on CBS' "The Equalizer." The series originated in 1985 with Edward Woodward playing the part of Robert McCall on the CBS show of the same name. Denzel Washington then took up McCall's mantle in the 2014 and 2018 feature films, and he will reprise the role in "The Equalizer 3" (via People). Regardless of the version, "The Equalizer" brand is known for its action-packed sequences, but did you know it was Queen Latifah's love of karate that got her ready for the stunt work she nails on the show?
Karate prepared Queen Latifah for The Equalizer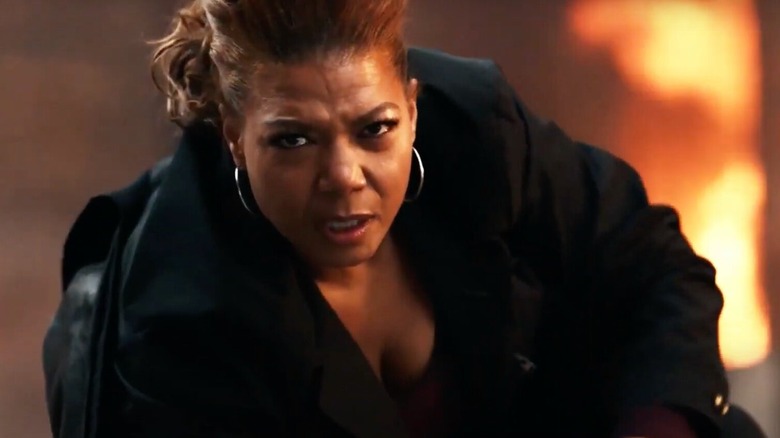 CBS
Queen Latifah shines while performing the intricate stunts on "The Equalizer." Latifah's father was a police officer with extensive tactical skills and served in the Vietnam War, so Latifah absorbed plenty of inspiration regarding her portrayal of "The Equalizer's" protagonist. However, Latifah's love of martial arts was integral to her pulling off the physicality required to play the lead role, and her enjoyment of karate dates back to her childhood. "My father got us ready real early," Latifah explains in an interview on CBS Mornings. "We were big karate movie fans."
Latifah's father got paid every other Thursday, and, like clockwork, the family would go out and enjoy dinner at a Chinese restaurant. Immediately afterward, they all caught a double bill featuring karate films at the local cinema. "Then, of course, we took some karate classes as well," Latifah continued. "So, I liked it, and then we were taught not to use this, none of it." Latifah explained to CBS Mornings that her father took special care to ingrain the idea that karate should be used only for defense.
It seems fans of all ages are enjoying Latifah's karate skills, and the actor reveals even her grandmother has an affinity for the action sequences on "The Equalizer." "She's like, 'I just love that show,'" Latifah said while doing her best impersonation of her grandmother on "The Late Show with Stephen Colbert." "'I just love the action.'"