Dwayne Johnson Tries To Prevent Disaster In The Teaser For Skyscraper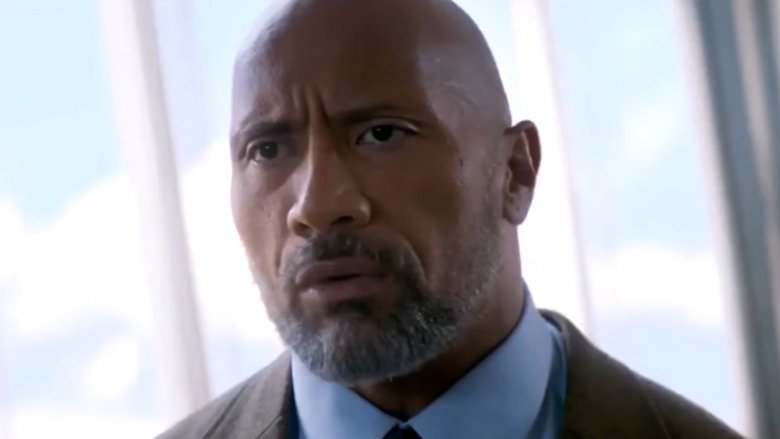 You can put Dwayne Johnson in a suit, but we all know he's still an action hero underneath.
Johnson revealed the first teaser for Skyscraper, the upcoming disaster movie that looks like a cross between Die Hard, The Towering Inferno, and San Andreas.
Johnson stars as a former FBI Hostage Rescue Team leader and a war veteran who now works assessing security for skyscrapers. On an assignment in China, he's working on the tallest and purported "safest" building in the world when it's suddenly set ablaze. Johnson's character is framed for the tragedy, but it's not like he's going to take that sitting down. He goes on the run to find those who are responsible and must rescue his family who are trapped above the fire line inside the building.
The full trailer will premiere during the Super Bowl on Feb. 4, and Johnson said on Instagram that it's a rare action movie that isn't a reboot or sequel. "[It's] a film not based off a franchise, book, ride, or existing brand," he said. "Just a lil' crazy idea from writer-director [Rawson M. Thurber] that we thought would make a unique, heart-stopping, compelling story."
Of course, if you do want to see Johnson in something more familiar, he's also working on Jungle Cruise (based on the Disneyland ride) and Rampage (based on the video game). So this is sort of his version of a thoughtful indie flick, but you know, with explosions.
Skyscraper hits theaters on July 13.