Atlanta Fans Are In Awe Over The Show's Bold Move For Season 4, Episode 8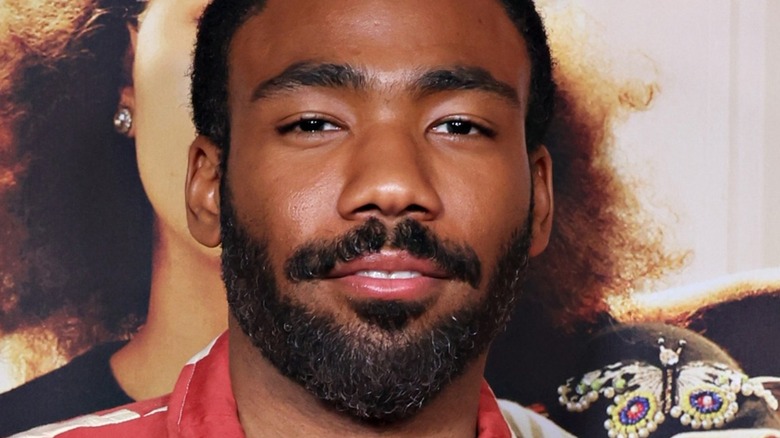 Cindy Ord/Getty Images
We're living in one of the most boundary-pushing and artistically ambitious eras ever for television, with countless shows that continually push the medium forward formally, narratively, politically, and culturally. And, out of the many contemporary projects that have been taking it upon themselves to do something new with the possibilities of the TV format, FX's "Atlanta" is unquestionably among the ones that are leading the charge.
Created and run by Donald Glover, "Atlanta" has established itself as one of the most wildly inventive, unpredictable, and creatively outreaching audiovisual works of our time. With a loose, starkly episodic structure that renders each chapter of Earn (Glover), Alfred "Paper Boi" (Brian Tyree Henry), Darius (LaKeith Stanfield), and Van's (Zazie Beetz) lives as its own self-contained short story, "Atlanta" has given its team of writers and directors room to experiment not just with various flights of surrealistic fancy from episode to episode, but with formats and presentations far outside the norm of "traditional" scripted TV.
That knack for innovation was apparent as early as Season 1 when the show served up one of its most classic and definitional half-hours: "B.A.N.," an episode entirely structured like a block of programming on a fictional, BET-parodying TV network where Paper Boi is being interviewed for a talk show. Now, on its currently-airing 4th and final season, "Atlanta" has revisited the concept of "B.A.N." with an even more out-there installment — and fan reactions prove that even four years in, this series is still capable of throwing audiences for a loop.
The episode's revisionist behind-the-scenes history of A Goofy Movie blew fans' minds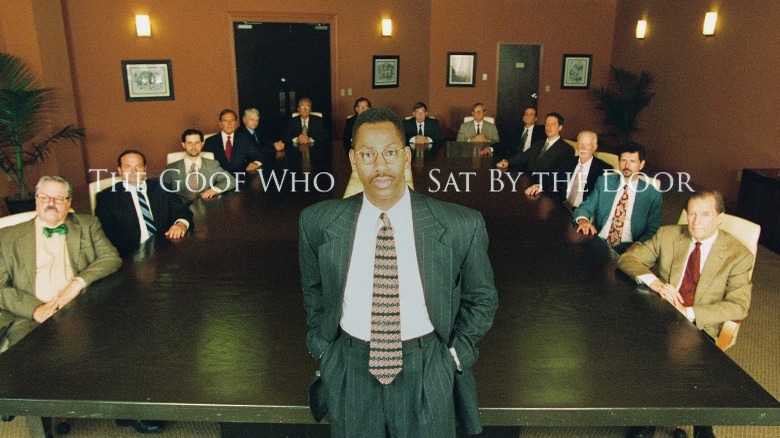 FX
Even by the high standards of "Atlanta" when it comes to skewering American pop culture, what writers Francesca Sloane and Karen Joseph Adcock and director Donald Glover accomplished on "The Goof Who Sat By the Door" was something else. With only two installments left to go on the entire show, Season 4, Episode 8 ditched the whole main cast to present a B.A.N. mockumentary on — of all things — the "true" story behind the making of "A Goofy Movie," which is presented as the passion project of one Thomas "Tom" Washington (Eric Berryman), a Black animator accidentally voted into the position of Disney's new CEO in the early '90s. The faux-documentary shows how the original plot of "A Goofy Movie" was inspired by Washington's relationship with his son Maxwell (Maurice P. Kerry), only for the film's specifically Black cultural elements to be increasingly watered down by executive interference, leading Washington to personal and professional ruin.
Fans on Twitter were taken aback by the episode's inventively presented reflection on the clashes between Black art and the corporate world. A user with the handle @R3b3lRevolution tweeted, "A whole episode about 'The Goofy Movie'. ATLANTA great job! Whoever made this fake doc. GENIUS," while @UgothisIrvin wrote, "#atlantafx is simply of the best things on tv right now. I can't even [put] in words the level of craftsmanship shown in this nights episode. Unbelievable. You got to see it to believe it."
Fans on Reddit couldn't believe what they saw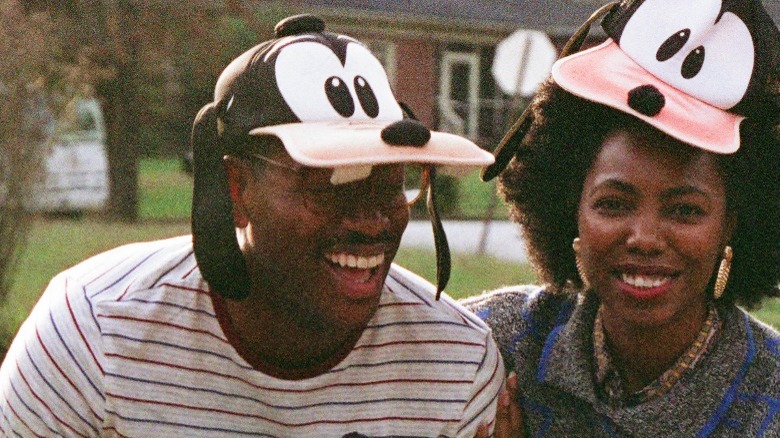 FX
On Reddit, the response to the episode was largely defined by awe and disbelief. In the official post-episode discussion thread on r/AtlantaTV, the most-liked comment, by u/Awkward-Rent-2588, was, "Even with Disney owning FX seeing something like this was so surreal" — a reference to the fact that the episode was probably only allowed to happen because FX was integrated into Disney's television unit following the acquisition of 21st Century Fox.
Poster u/GxFR2BlackHippy pointed out the episode's whiplash effect between sheer shock and honest-to-goodness emotional and thematic investment, writing, "At first, I had my jaw on the floor at the incredible audacity of Atlanta's showrunners: to do something like this with only 2 more episodes to go beyond this particular show ... By the end, I had my jaw on the floor – and tears in my eyes – by what they were able to accomplish in this standalone. Never has the hilarity and the tragedy in the show been so intertwined... the tribute to Black fatherhood... the pain of that main character ... the dissection of the actual Goofy movie ... Got-d**n, I'm gonna miss this show!!"
Reddit users also had praise for the episode's authenticity as a faux-doc. u/Sturdevant speculated, "Sometime in the future, there will be a movement of people who thought this was real and will be demanding the release of the Washington Cut of A Goofy Movie."