Montana Jordan Could Not Keep A Straight Face While Filming A Hilarious Young Sheldon Scene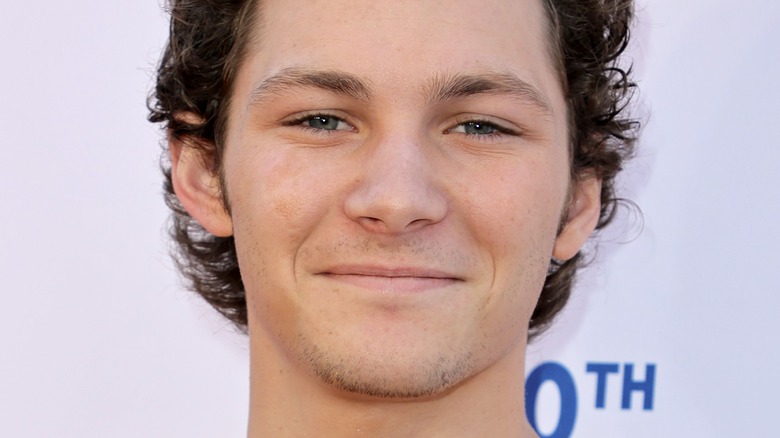 Kevin Winter/Getty Images
It's no secret that during its run on CBS, the detail-filled "Big Bang Theory" produced several memorable characters. With that said, not a single individual from the show can measure up to the popularity and recognizability of Sheldon Cooper (Jim Parsons). The often uptight genius became the face of the show in short order, hence why he's so well-remembered by fans of the program. Not to mention, his immense fanbase went a long way in him getting a prequel series all his own, "Young Sheldon," with Iain Armitage taking over the title role.
While it may focus on a character "Big Bang Theory" fans spent over a decade with, "Young Sheldon" is far from a cheap money-grab using Sheldon's popularity. Set decades before the events of "The Big Bang Theory," it follows Sheldon's upbringing in his small rural Texas hometown and provides context for his many quirks. Additionally, it gets us well-acquainted with the wider Cooper clan, from his father, George Cooper Sr. (Lance Barber), to his Meemaw (Annie Potts, who has surprisingly chosen this episode as her favorite). His siblings, Missy (Raegan Revord) and George Jr., also get plenty of time in the spotlight.
Actor Montana Jordan ultimately landed the role of George Jr. on "Young Sheldon," and since doing so, he's made numerous memories on the set over the years. In one hilarious instance, he recalls struggling to keep a straight face while filming a scene. Here's why he couldn't help but laugh.
A squeaky chair kept Jordan in stitches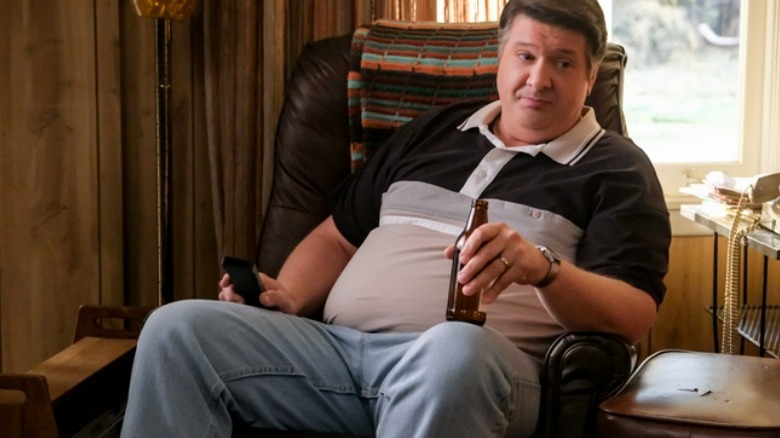 CBS
In 2019, Montana Jordan and Raegan Revord stopped by the It GiRL YouTube channel to discuss "Young Sheldon" and immerse themselves in Australian culture. During the conversation, they touched on their funniest on-set moments, and for Jordan, it was an easy pick. In one scene involving himself and Lance Barber, the actor behind George Cooper Sr. had to sit down in a chair and uncomfortably shift around in it. Well, the chair was squeaky and would make a noise similar to that of a person passing gas. Jordan couldn't help but laugh almost every time it happened, making filming the scene far from a quick experience.
Evidently, this was a standout moment for Montana Jordan in his "Young Sheldon" tenure so far, but it's far from the only one. As he told Glitter Magazine, when it comes to memorable on-set moments — funny or otherwise — he's experienced more than he can count. "Working With such amazing cast members, there's never a dull moment. There are too many great memories to name," he said, noting that he wouldn't trade his "Young Sheldon" casting for anything. In fact, he even went as far as saying that the role of George Jr. is pretty much perfect for him, adding, "I just don't think it could get any better than this show."
"Young Sheldon" is quickly becoming a television staple and has made Montana Jordan one in the process. Hopefully, he'll enjoy many more years making memories he'll never forget with his castmates on the series while in a role he feels he was born to play.