Annie Potts' Young Sheldon Episode Of Choice Might Surprise You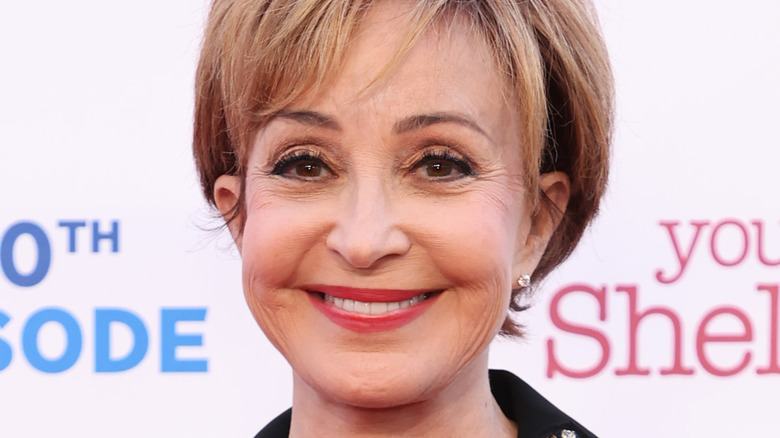 Amy Sussman/Getty Images
In each episode of the single-camera comedy "Young Sheldon," brilliant physicist Dr. Sheldon Cooper (Jim Parsons) recounts different aspects of his childhood. One of the most beloved characters on the show is Meemaw (Annie Potts), who Sheldon often references in "The Big Bang Theory." While speaking to Gold Derby in 2018, Potts shared she received three "Young Sheldon" scripts when the show's producers approached her to portray the scientist's sassy grandmother. She explained that she immediately found the show charming and agreed to play Meemaw.
"When I read that script, I had the same feeling when I read 'Ghostbusters' and when I read 'Designing Women.' I was like, 'This is fantastic,'" shared the "Pretty in Pink" actress. Potts also suggested that she had not watched "The Big Bang Theory" before starring in "Young Sheldon." She noted that before filming the series, which premiered in 2017, she looked over episodes that mentioned Meemaw to understand the character better. "I watched many episodes that had references to her, and I thought, 'Well, that's just a departure point,'" explained Potts. During a behind-the-scenes interview for TBS, Potts shared that she was able to narrow down her favorite Meemaw moment in "Young Sheldon."
Annie Potts' favorite Young Sheldon episode features Meemaw's introduction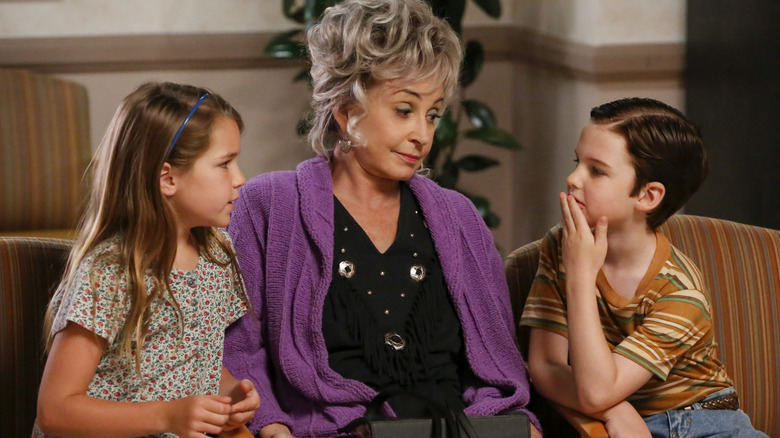 Robert Voets/Warner Bros. Entertainment Inc.
In the TBS interview, Annie Potts revealed that she was particularly fond of her character's introductory episode, Season 1, Episode 3 ("Poker, Faith, and Eggs"). In the episode, Meemaw watches Sheldon (Iain Armitage), his brother, Georgie (Montana Jordan), and his sister, Missy Cooper (Raegan Revord), after their father, George Cooper (Lance Barber), has a heart attack. Unfortunately, the grandmother drinks too much pink wine and falls asleep, neglecting her babysitting duties. A worried George decides to steal her car to visit his father in the hospital. "One of my favorite scenes was in the first episode that I appeared in, which is the third one of the first season. Meemaw was a lot lusher then," shared Potts.
During her Gold Derby interview, the actress shared similar comments about Season 1, Episode 3. She stated that she enjoyed it when her character encouraged Sheldon to refrain from telling the truth about the events that transpired while his parents were at the hospital. "Sheldon says he doesn't think he can lie to his mother, and she says, 'Of course you can. Believe in yourself.' And I just thought it's so wrong on so many levels, but it's so nice to hear an older person just level with somebody and go, 'You know what, this stuff happens all the time, this is the way we're going to play it, buck up,'" shared the "Ghostbusters" star.