Rupert Grint's Terrifying Show Servant Reflected His Own Fears As A New Dad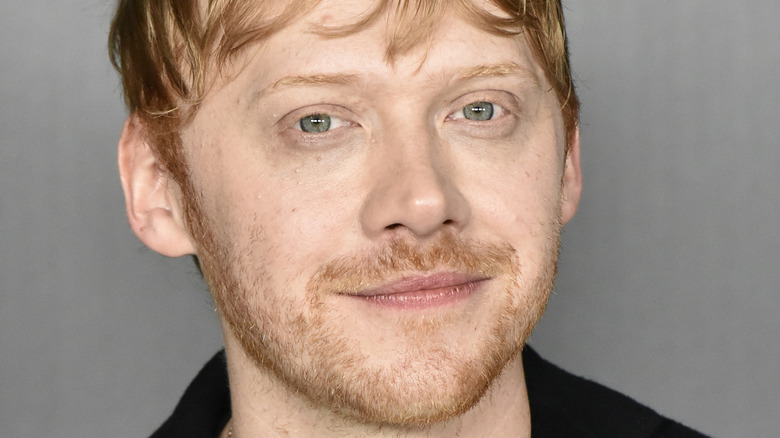 Eugene Gologursky/Getty Images
Apple TV+ has heightened its television profile in recent years, with the likes of "Ted Lasso" and "Severance" becoming popular and award-winning shows. But "Servant," the psychological thriller by M. Night Shyamalan, is one of its earlier indicators that the streaming service was destined for great things.
"Servant" follows Sean and Dorothy Turner (Toby Kebbell and Lauren Ambrose), who hire a mysterious nanny (Nell Tiger Free) to take care of their reborn doll, Jericho, after the death of their infant son. Also starring Rupert Grint as Dorothy's brother Julian, the story unravels from there throughout three intriguing seasons, with a fourth and final season on the way (via Variety). The show holds an average critical rating of 88% approval (via Rotten Tomatoes) across its aired episodes.
Grint, famous for playing Ron Weasley in the "Harry Potter" film franchise, turns in a dark performance in "Servant" that's been called his best since playing The Boy Who Lived's best friend (via Collider). He also opened up about what it was like being a new dad whilst working on a show that is, at its core, about the fears associated with parenthood.
Rupert Grint thinks that Servant is the 'worst show to be doing' as a new father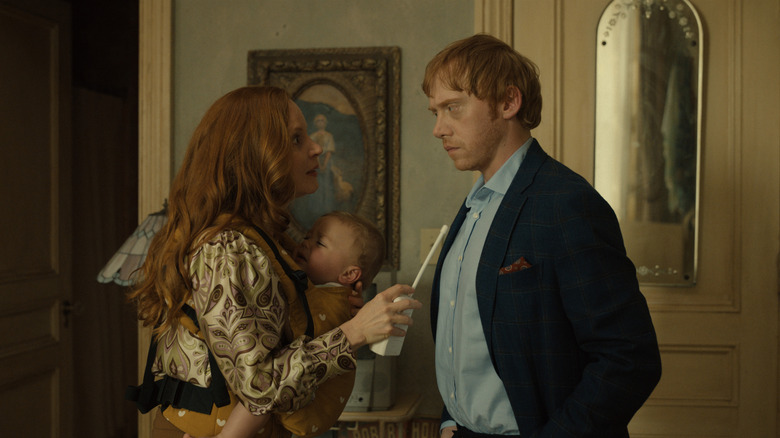 Apple TV+
In an interview with Esquire, Rupert Grint discussed his new life with his infant daughter, Wednesday. "It's the worst show to be doing, being a new dad, for sure," Grint told the publication. Being a first-time dad even awakened something of an identity crisis in Grint. "I don't know, do I change the way I dress now?" he joked.
Adding stress to Grint's parental duties was the fact that Wednesday was born at the height of the pre-vaccine COVID-19 pandemic, which meant very little sleep and outside interaction, with no help in caring for their daughter. He struggled with wondering if she was okay at all times. Recalling one moment when Wednesday's hand turned purple, Grint remarked, "You think the worst, and it's ... I don't want to go too into detail, but the first night was just terrifying. You can't sleep at all, just constantly checking that she's breathing."
It seems that sleeping is something he has always struggled with, even before becoming a parent. "I think as a kid, people always said, 'They died in their sleep,' so I always thought sleep was a really dangerous, dangerous thing," he said.
Yet, the scary experience of caring for a newborn translated into his performance on the show. "[It's] that thing that you'd do anything to get your kid back," he told Esquire. "[Parenthood] really helped me understand that. I guess I already had some concept of it, obviously, but I think having a kid of your own really nails that down."