Terrifier 2 Writer-Director Damien Leone Has Plans For At Least One More Sequel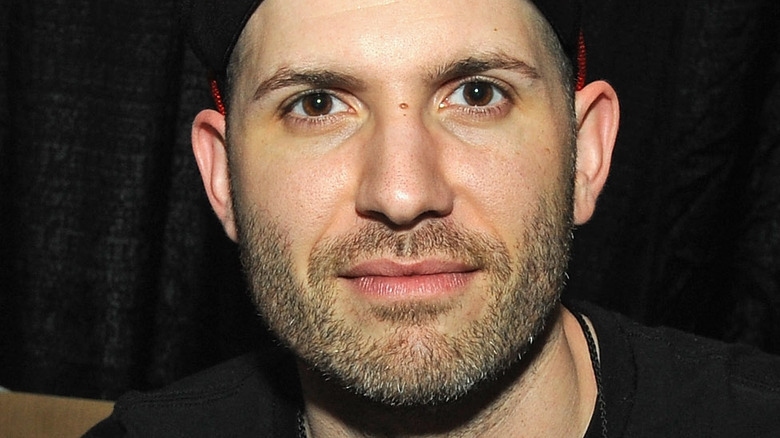 Bobby Bank/Getty Images
"Terrifier 2" is making a pretty bold name for itself in the realm of slasher horror films. The gruesomely brutal sequel to "Terrifier" is evidently so vile and bloody that viewers have reportedly passed out, vomited, or walked out of screenings at various locations around the country (via USA Today). Furthermore, the hype that has been generated from these intense reactions has already earned the movie $5 million in box office revenue as of press time, which is a big win based on its $250,000 budget (via Box Office Mojo).
The "Terrifier" franchise follows sadistic killer Art the Clown as he attacks and murders his hapless victims with reckless abandon and unbridled glee. With his long pointy nose and permanently affixed grin, the character definitely has a memorable appearance as well as some insanely imaginative kills to his name. However, according to director Damien Leone, Art's bloodshed is not going to end with "Terrifier 2," as he asserts that the character will definitely be back for more.
Damien Leone promises more terror to come
Director Damien Leone sat down with Variety to talk about the success of "Terrifier 2" and some ideas that were too nasty to even make it in the horror sequel. Of course, along the way, he also was quick to point out that Art the Clown will return after the success of the second entry in the franchise.
"I had a 'Part 3' in mind when writing 'Part 2.' There are so many questions brought up in 'Part 2' that are not answered," Leone explained. "And that was part of the design because I know I'm going into a 'Part 3.'" The director also pointed out that the designs for the franchise could lead to a fourth volume, as he doesn't want to make the films as long as "Terrifier 2" from this point on.
Still, Leone was clear that he didn't want the series to turn into a slasher series joke like so many other franchises have. "My fear is that eventually the well is gonna run dry, we're gonna wind up jumping the shark," the director admitted. "There will be nothing left to say with this character. It happens with a lot of franchises that I'm still a huge fan of." Either way, if the unexpected success of "Terrifier 2" is any indication, there are big things in the future for Leone and his blood-splattered slasher franchise.