Major Health Complications Are Why Matthew Perry Couldn't Fulfill His Role In Don't Look Up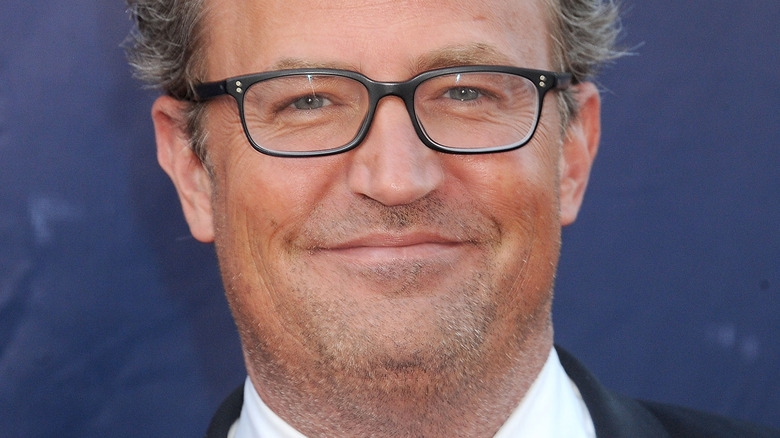 Gregg Deguire/Getty Images
Director Adam McKay's 2021 apocalyptic comedy "Don't Look Up" features quite the star-studded cast, with Jennifer Lawrence, Ariana Grande, and Jonah Hill marking just a select few of the big names that appear in the production. But for all the star power the movie boasts, it's actually missing one of the biggest faces that was originally slated to appear. Fans of the movie may be surprised to learn that "Friends" alum Matthew Perry was planned to have a substantial role in the film as well.
In Perry's memoir, "Friends, Lovers and the Big Terrible Thing," the actor reveals that he was set to play a conservative American journalist in McKay's movie. He would have largely appeared in Meryl Streep's "Don't Look Up" scenes as the foil to her character of President Orlean. However, before he could complete the filming of his scenes, Perry had a major health incident that nearly cost him his life and forced his exit from the movie.
Perry's heart stopped for five minutes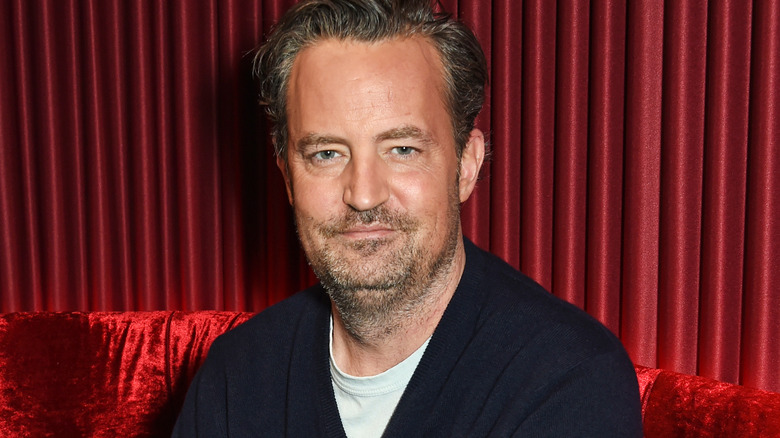 David M. Benett/Getty Images
While Matthew Perry has spoken publicly about his longtime struggle with drug addiction (via OWN), the actor's memoir offers a deeper exploration of the topic. The book not only reveals that Perry's odds of survival were terrifyingly low during an addiction-related incident in 2018, but that the actor once again brushed against death around when "Don't Look Up" was filming. Perry had a stay in a Switzerland-based treatment center, where he falsified symptoms to receive a prescription of hydrocodone. The actor was then administered propofol for surgery, which proved near-deadly. 
"Apparently, the propofol had stopped my heart," an excerpt reads (via Entertainment Weekly). "For five minutes. It wasn't a heart attack — I didn't flatline — but nothing had been beating. I was told that some beefy Swiss guy really didn't want the guy from 'Friends' dying on his table and did CPR on me for the full five minutes, beating and pounding my chest."
The man saved Perry's life, but left him with eight broken ribs. Having only filmed a single (eventually cut) scene for "Don't Look Up," the actor made the "heartbreaking" decision to exit the movie for recovery. Still, he reflected fondly on his early involvement. "I was hirable in something big without putting on a show," Perry wrote. "In that meeting, Adam and I had just been two men talking. I will treasure that moment, that day, that man. What a good guy. And I sincerely hope our paths cross again."