Law & Order: SVU Fans Are Blushing Hard Over Rollins And Carisi After Season 24, Episode 5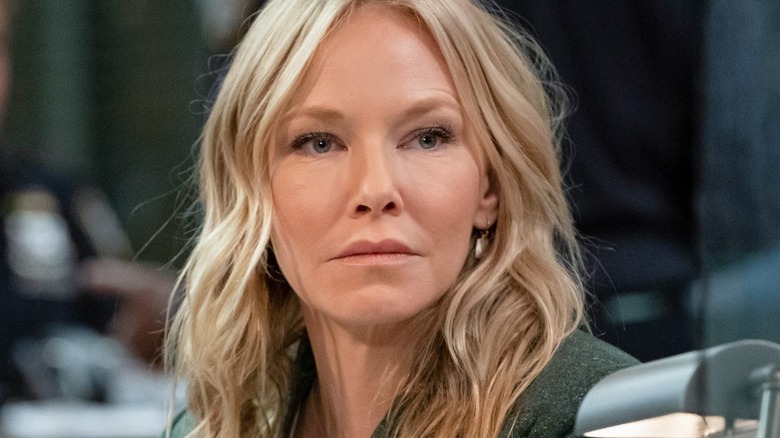 NBC
When Kelli Giddish joined "Law & Order: SVU" in Season 13 as Amanda Rollins, she changed the DNA of the show, adding another female detective to the mix and filling the intimidatingly large shoes of Elliot Stabler (Christopher Meloni). Over the course of her run on "SVU," Rollins made mistakes, faced her demons, and became an invaluable investigator. In August of 2022, Giddish took to Instagram to announce that Season 24 would be her final season on "Law & Order: SVU."
Giddish's departure marks the end of her character's relationship — on-screen, anyway — with Sonny Carisi (Peter Scanavino). Upon Carisi's arrival in Season 16, he and Rollins engaged in a years-long will they, won't they that culminated in the pair getting together in the Season 22 finale. Though Giddish's time on "SVU" is coming to a close, she and Scanavino are providing fans with some final heartwarming Rollisi moments, especially in the new season's fifth episode.
With Giddish set to depart soon, the Rollisi moment is bittersweet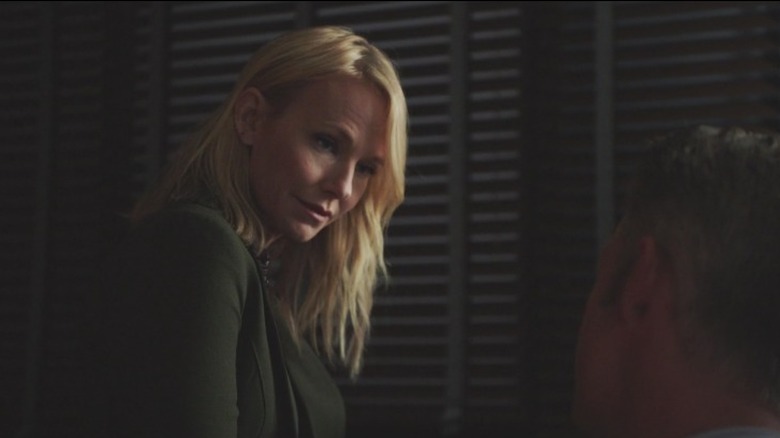 NBC
While the flirtatious build-up to Rollisi offered plenty of wild speculation among fans, their settling into a steady relationship has been just as rewarding to watch unfold. In the fifth episode of Season 24, Rollins and Carisi share a quiet romantic moment in his office as he's preparing for trial. They share a kiss, and Rollins assures him, "You got this, counselor."
The brief interaction left "SVU" fans giddy. "They love each other so much I'm SICK," tweeted bonafide Rollisi shipper @rollinsxcarisi. "Best part of the episode. Period" added @Katie_Classique. "The way these two love each other is so compassionate and tender."
For other fans, the scene was bittersweet, as Giddish's time on the show is dwindling; her final episode airs on December 8. "There wasn't nearly enough #Rollisi but I loved this scene, tweeted @TinaLynne577. "Can't believe we're down to 4 episodes left with Kelli as Amanda Rollins."
Indeed, some fans noted that the Episode 5 scene is a part of Rollins' drawn-out exit. Carisi points out that Rollins hasn't been sleeping well, suggesting that the shootout in the season premiere has been weighing heavily on her — perhaps enough for her to leave her job. "Rewatching and there's so much foreshadowing of her quitting here," noted @addiexrollins. At least fans can rest easy knowing Rollins will probably go out on a high note.