Law & Order: SVU Season 24 Photo Leaks Suggest Rollins Will Go Out On A Major High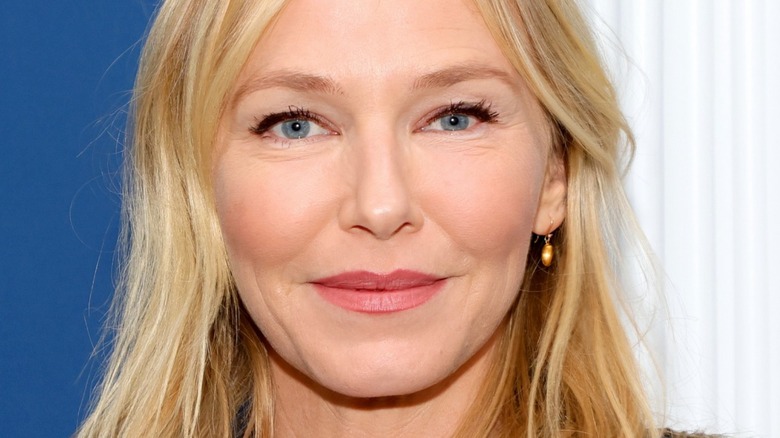 Dia Dipasupil/Getty Images
This article contains spoilers concerning the exit of Amanda Rollins (Kelli Giddish) from "Law & Order: SVU."
When Kelli Giddish joined the cast of "Law & Order: SVU" in 2011 as Detective Amanda Rollins, the diversity of the show evolved in a major way with another female detective by Olivia Benson's (Mariska Hargitay) side. Hailing from the Atlanta PD, Rollins quickly became known for her stellar investigative work and courage in the line of duty. She was also highly relatable in how she came from a dysfunctional family and still balanced to address the many problems of her home life with the important work she was performing. Detective Rollins also made mistakes, and after trial and error and coming to terms with those errors, she learned from them and moved on.
After 12 seasons and numerous crossover episodes on the "One Chicago" franchise, Giddish took to her Instagram account in late August 2022 and officially announced her departure from the program. It was later revealed that Giddish's final episode will air on December 8, 2022. Speculation has been rampant on how her character will leave the show, but some new photo leaks from the set suggest Rollins will go out on a major high.

Law & Order: SVU fans are speculating that a Rollisi wedding may be coming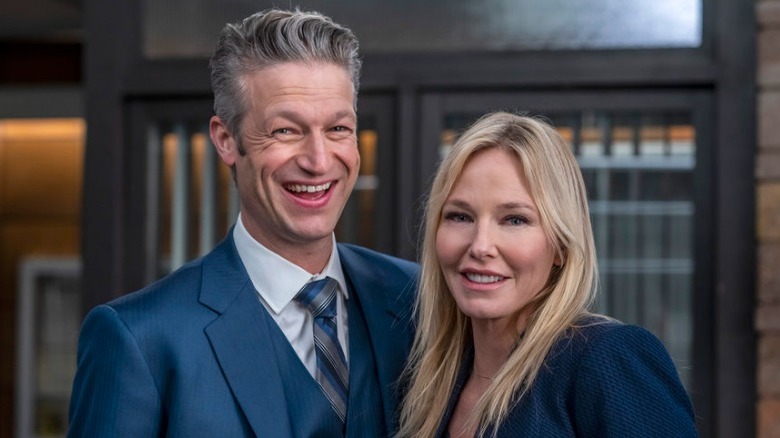 Zach Dilgard/NBC
When actors leave popular TV programs after years of playing a role, it is natural to wonder how the show will write off their characters. But sometimes, clues are dropped before the departure which reveals a lot, and this is true of Kelli Giddish saying goodbye to Detective Amanda Rollins. Twitter user @tiva_clois, whose account is currently titled "anna [peace sign emoji] we love you Kelli," tweeted a behind-the-scenes picture from the "Law & Order: SVU" set that showed Giddish wearing what appears to be a long white gown under a large jacket. The fan captioned this with "Going to the chapel and we're gonna get Rollisi married bi***essss." "Rollisi" is the ship name for Amanda and Detective Dominick Carisi Jr.'s (Peter Scanavino) love team (per NBC).
Another photograph was revealed by @cateslouu, who also shared, "The girls are wearing tights and it looks like dresses underneath their jackets its happening people Rollisi wedding." On a now moderator-deleted post on the "Law & Order: SVU" subreddit page, u/ravenqueen7 posted what appeared to be behind-the-scenes photos. Redditor u/ButterscotchPast4812 replied, "That would be a fast engagement but hopefully it happens for the fans that ship them. At least that will be something. Hopefully she'll be able to pop up from time to time." The excitement from fans continued with u/VanDyneHope adding, "it's literally the bare minimum of what Rollisi deserves [three crying emoji]."