How Law & Order: SVU Fans Really Feel About Rollins' Drawn Out Exit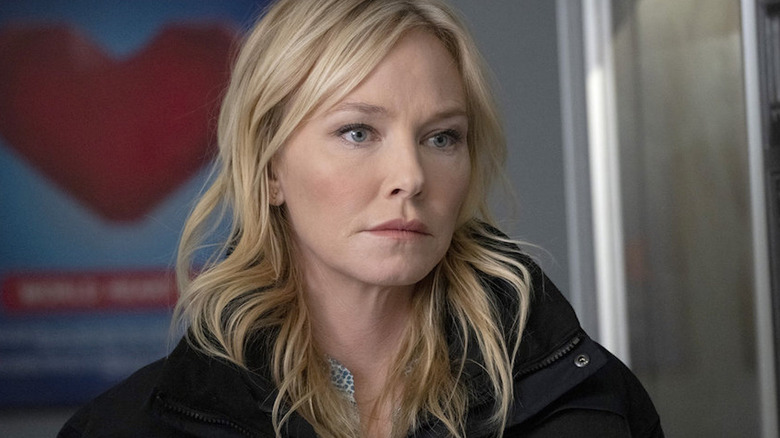 Virginia Sherwood/NBC
Amanda Rollins (Kelli Giddish) isn't necessarily a controversial character on "Law & Order: Special Victims Unit," but the show's fandom has been pretty divided on the detective from the get-go. If to head over to Reddit, where the series is heavily discussed, you'll see dozens of threads where users argue over Rollins (like this one and this one). Some love her, while others cannot stand her. While "SVU" viewers can all agree on Olivia Benson (Mariska Hargitay), that's sadly never been the case for Rollins.
However, those who do love the character have been devastated since hearing the news of Giddish's departure from the series. Many were wondering how Rollins' exit would be explained, and it appeared as if she was being killed off for a minute. Now that the crossover event is over, we know she's alive and (kind of) well, but fans haven't been happy with the route the show has taken with her since. After "Law & Order: SVU" Season 24, Episode 3, supporters of the character took to social media to express their frustration over Rollins' departure arc.
Amanda Rollins fans are not happy with her current departure arc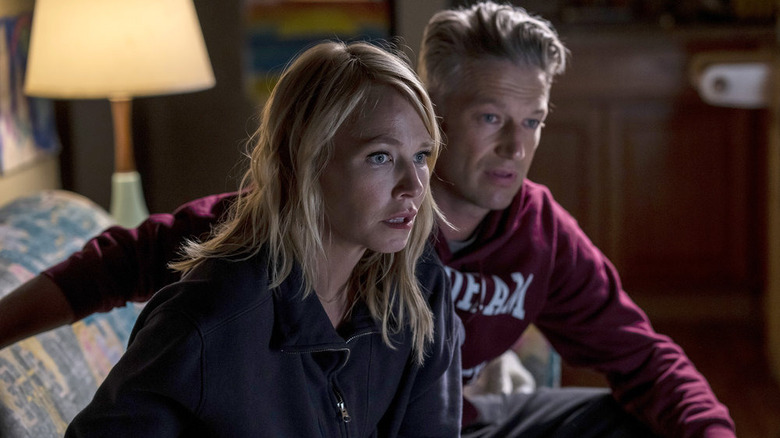 Zach Dilgard/NBC
Kelli Giddish's last "Law & Order: SVU" appearance will be in Episode 9 of the current season. We're not quite at the halfway point yet of her exit arc, but how it starts out is not what many fans want to see. In Episode 3, we see Rollins has PTSD from the gunshot she sustained in Episode 1. She's attending therapy at times, but she's damaged, and Rollins' fans want to see her happy for once. "I'd have honestly preferred for Rollins to be killed in the line of duty rather than this slow, dragged out process of her being on each episode looking like death warmed over & slowly falling apart. It does a serious injustice to her character," @DJoftheOri tweeted after Episode 3.
"Why are they doing her so dirty? They could write in a pregnancy and have her leave because of that... I hate this for Rollins," @golightlyholly2 added. Just like Jay Halstead (Jesse Lee Soffer) on "Chicago P.D.," there is a big change in Amanda's character prior to her exit, and fans want to see the Rollins they love before she leaves. "They are literally doing Rollins soooo dirty on #lawandordersvu #svu I hate it," @sunkall tweeted. It looks like "SVU" viewers are frustrated with how Rollins' final story is being dragged out when they just want a happy ending for her with Carisi (Peter Scanavino).