Enola Holmes 2's Early Reactions Praise Henry Cavill's Comedic Chops And Chemistry With Millie Bobby Brown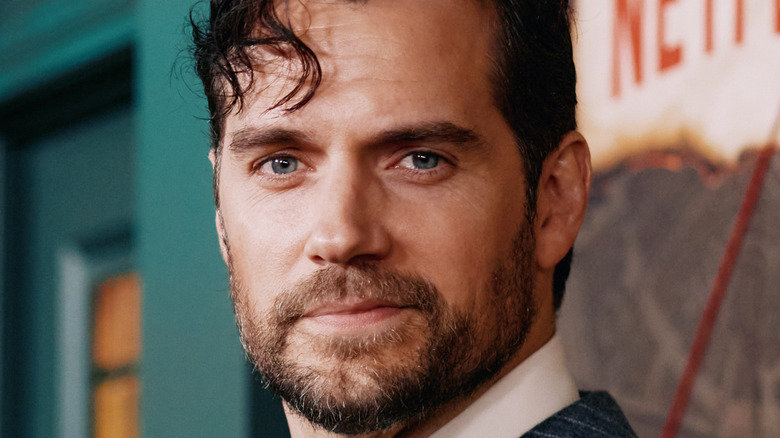 Emilio Madrid/Netflix
"Enola Holmes" was one of Netflix's hits of 2020, to absolutely no one's surprise. Featuring "Stranger Things" star Millie Bobby Brown, Superman actor Henry Cavill, and the indomitable Helena Bonham Carter, the film was destined to at least be an enjoyable way to spend an evening during our Covid isolation. The fact that the storyline features a sleuthing sister of Sherlock Holmes just added to its appeal. The film, based on Nancy Springer's "The Case of the Missing Marquess: An Enola Holmes Mystery," relied heavily on breaking the fourth wall, with Enola telling the audience what was happening as she unraveled the various mysteries in the film.
Sherlock ends up being a rather reluctant ally to Enola, whose raised eyebrows, clenched jaw, and frustrated glances do most of his talking. He plays a somber counter to Mycroft (Sam Claflin), who thinks little of his sister and even less of his mother. Cavill's character isn't too surprising, given he's known best for more serious roles like in "Man of Steel" and August Walker in "Mission: Impossible — Fallout." Even his role in "The Witcher" has more accidental humor for his turn as the gruff Geralt.
Early reviews coming in for "Enola Holmes 2" suggest the sequel will differ from the first, with Cavill's Sherlock not only a main character but Cavill's comedic skills finally on display.
Fans and critics want more comedy in Cavill's future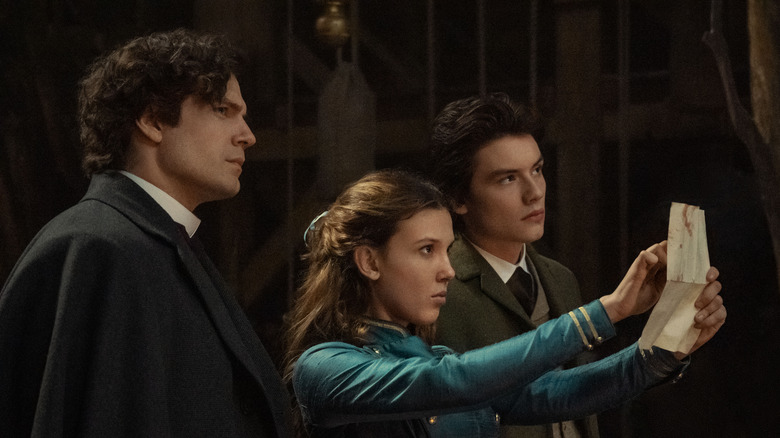 Alex Bailey/Netflix
Early reviews of "Enola Holmes 2" are not only praising the film as a whole but also the dynamic between Henry Cavill and Millie Bobby Brown. "If you enjoyed the first one, you won't feel let down," tweeted film critic Douglas Davidson. "Found this one more character driven (which I liked) & it's narrative timely, Brown is winning as always; Cavill needs to do more comedy." While some think: Cavill? Comedy? But for those that have seen him in films like "The Man From U.N.C.L.E.," or in interviews, it's evident that Cavill is funny naturally, which has made many wish he'd take more comedy roles.
As for the natural chemistry between Enola and Sherlock, Cavill thinks it's the duo's real-life connection that is translating to the screen. "The relationship on camera very much mirrors what's off," Cavill told Josh Horowitz in an interview about him and Brown. "We do have a very older brother-younger sister type relationship. It's a lot of teasing on set, a lot of making fun. I do not hold back when I make fun of her at all, and she doesn't hold back either."
We're looking forward to seeing more of Cavill's comedic skills and sibling bond with Brown when "Enola Holmes 2" is released on Netflix on November 4.