The Goldbergs Fans Are Loving Bev As A Grandma So Far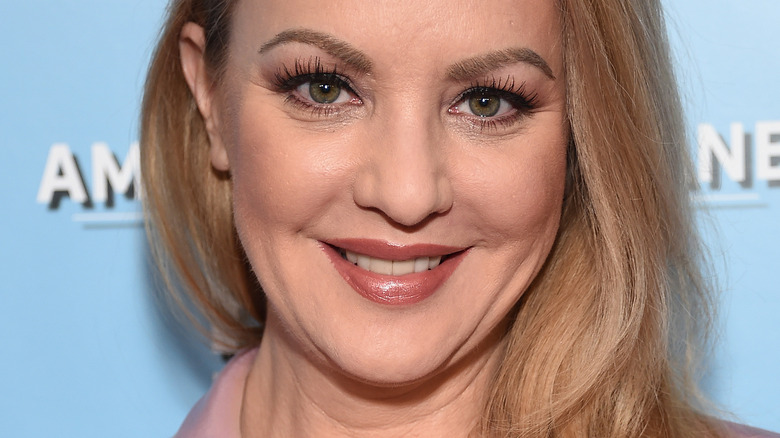 DFree/Shutterstock
Have you ever thought that the wacky hijinks which have happened in your own life were worth documenting and sharing with the world? If so, then you have something in common with "The Goldbergs" showrunner Adam F. Goldberg. In case the eponymous show title didn't give it away, the plotlines and wacky adventures of the fictional Goldbergs on the small screen are based on the true story of his own real-life family — and that video footage you see at the end of so many episodes is proof of it.
Maybe this strong connection to the real world is what makes the show so relatable that it's been on the air for 10 seasons now. And there's a lot going on, especially with the birth of baby Muriel Allison. But it isn't just exciting for first-time parents Erica (Hayley Orrantia) and Geoff (Sam Lerner). For family matriarch Beverly (Wendi McLendon-Covey), she isn't just welcoming her first grandchild into the world — she's doing it in the shadow of personal tragedy. And fans love her more than ever.
Fans think Bev is the best TV granny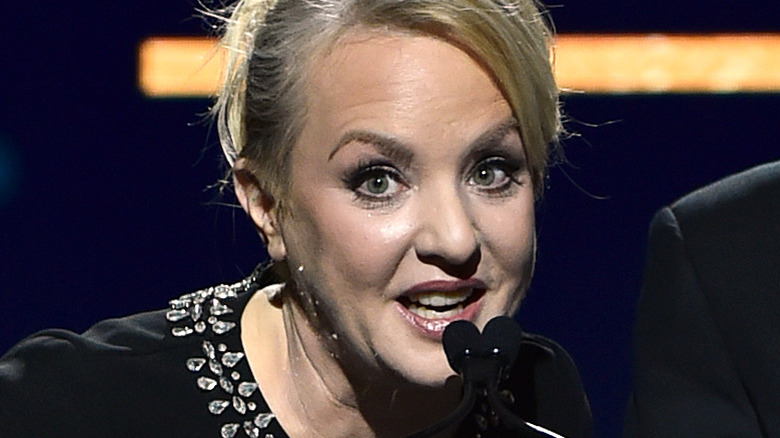 Alberto E. Rodriguez/Getty Images
So far, Beverly has only been a grandmother for two episodes — but fans are eating it up and wanting more. Matt Saxe (@vpmattsaxe) on Twitter came out swinging with praise after the episode aired, bestowing her the title of "Beverly Goldberg: Ultimate Granny." McLendon-Covey, who is very active on her social media accounts, has been re-tweeting praise from fans like @jcruewinner, who insists that "Geoff needs Bev to show him the ropes." All in all, it seems as though lots of fans are happy with the way her character is changing and evolving to help raise her new, adorable grandbaby.
But it's bittersweet, considering the fact that she's celebrating new life while also mourning the passing of her late husband Murray (Jeff Garlin). She recently touched on that fact in an interview With Ashley and Company, too. She let fans know that "Beverly is now a widow, so she is trying to find her place in the world again without a husband. What is she going to do? She's babysitting all the time. Is she going to drag the baby off on some of her adventures? Yes! Because that's just good grandmothering and she wants to show off the baby." Fans who want to keep track of her adventures in grandmothering can check out the show on ABC on Wednesdays at 8:30/7:30c or stream it on Hulu.