Black Panther: Wakanda Forever's Tenoch Huerta Had Some Technical Difficulties On His Call With Ryan Coogler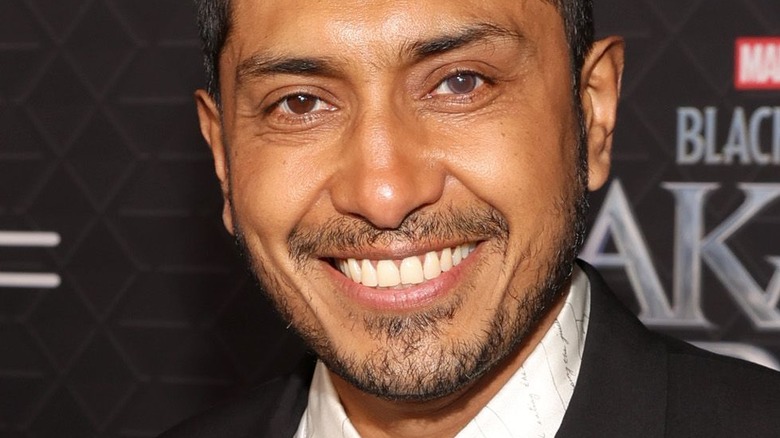 Jesse Grant/Getty Images
Tenoch Huerta may just be the best part about Marvel Studios' upcoming feature film, "Black Panther: Wakanda Forever." The sequel to 2018's revolutionary critical and commercial smash, expectations are outrageously high, especially for the 41-year-old Mexican actor. As Namor, the Sub-Mariner, Huerta not only follows in the footsteps of Michael B. Jordan's Killmonger but embodies one of comics' most beloved and influential mutant personalities — and given that mutants hold the key to the future of the Marvel Cinematic Universe, it's hard to imagine higher stakes for a first-time Marvel actor.
Fortunately, early reactions to the character have been nothing short of glowing. CNET's Sean Keane called Huerta's performance "fascinating," while film critic Tessa Smith called Namor "incredible and powerful."
On the cusp of joining one of the world's largest film franchises, Huerta was probably eager to make sure everything went according to plan — or that, at the very least, it seemed like it did. When he prepared to speak to the creative mastermind behind the film about the character of Namor, Huerta suffered from an unexpected technical mishap and very nearly threw himself into the deep end without a life raft — literally.
Namor's true archenemy is Zoom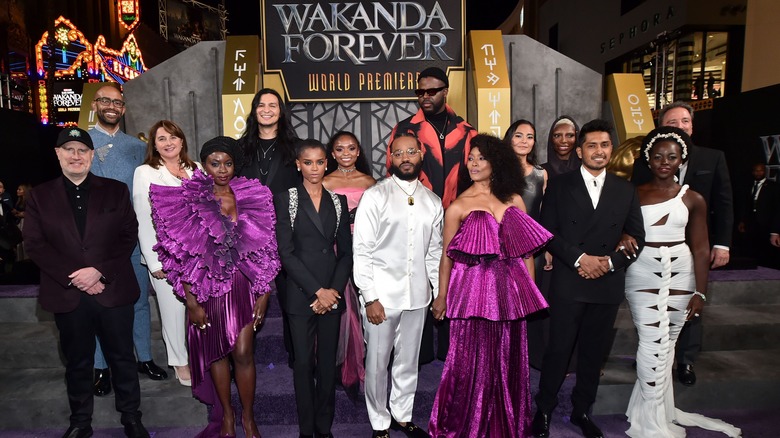 Alberto E. Rodriguez/Getty Images
Speaking to Jimmy Kimmel on the set of his late-night talk show, "Jimmy Kimmel Live!," Huerta revealed that his first conversation with writer-director Ryan Coogler got off to a pretty inauspicious start. The actor told Kimmel that when he hopped on a Zoom call to discuss the role of Namor with Coogler, the "Creed" director began talking about a shaman and a gift of magic — before the call cut out for five minutes. Like so many of us experienced as a consequence of the global shift to remote work and education, video calls can often freeze unexpectedly, with one side not even noticing anything went wrong.
That appears to be the case here, as Huerta's retelling makes it seem as though Coogler was utterly oblivious to the technical mishap — not that the actor was about to correct him. Understandably embarrassed and apprehensive about asking one of Hollywood's biggest directors to repeat several minutes of Marvel jargon, Huerta used his skills to act like he'd heard the entirety of Coogler's speech.
After the call, he got on the phone with his "team" (likely a combination of agents, managers, and public relations experts) to let them know how the call went. When Huerta revealed that he accepted the role despite not hearing a good portion of the call, his team panicked and quickly set up a meeting between Huerta and producer Nate Moore. Moore called Huerta and re-explained the character, ensuring that Huerta knew what he was getting into — but at that point, missing five minutes of the initial conversation was the least of his worries.
He's never drowned before...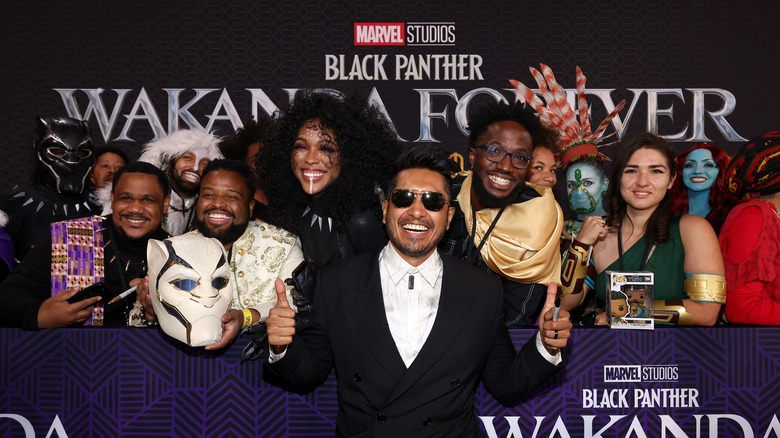 Tommaso Boddi/Getty Images
According to his recounting of events to Kimmel, the only thing Huerta heard after Coogler's speech was a simple "yes" or "no" question — "Do you know how to swim?" "I've never drowned before," responded Huerta. Keen-eyed readers may notice that — while technically true and immediately verifiable — his answer was neither a "yes" nor a "no." "It's not a lie!" Huerta jokes with a charming smile, "Right? Not a lie, I'm here!"
In his call with Moore, the producer likely wanted to be absolutely sure that Huerta had heard the last question clearly. When he re-asked Huerta if he could swim, the actor again responded, "I've never drowned before." At this point, his team called — probably a little confused, as he had used the same answer verbatim for both Coogler and Moore and asked if he could confirm that he did know how to swim before they signed a massive contract for a character that lives underwater. "I never drowned before," said Huerta to his team.
It was at this point he had to admit that he, in fact, didn't know how to swim. His team then explained how dangerous it would be for him to work on the project without knowing how to swim before they helped set him up with swimming lessons. Huerta goes on to say that he spent a lot of time wearing "floaties," describing the experience as "totally" embarrassing and unglamorous. "When you say you didn't know how to swim, did you really not at all know how to swim?" asked Kimmel. Huerta leaned in closely, smiled, and said, "I never drowned before."