Only Hardcore Office Fans Know About Phyllis' Former Burlesque Career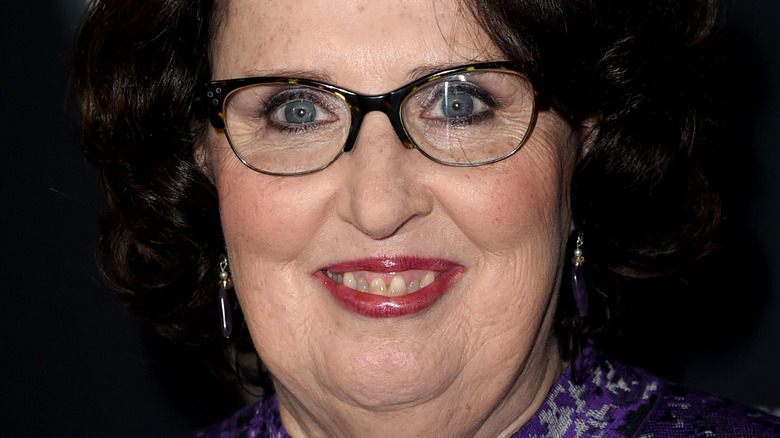 Kevin Winter/Getty Images
Phyllis Smith's journey to Hollywood followed an intriguing path, and the thespian made some interesting career choices along the way to fame as Phyllis Lapin-Vance on "The Office." However, before Smith entertained any thoughts of acting, she worked as a professional cheerleader for the St. Louis Cardinals in the 1970s. "I really enjoyed it because I loved football," Smith said while discussing her time with the NFL club during an interview with Yahoo! Entertainment. "So, I was able to watch the game, dance, and be there and look at the cute guys across the field."
Two decades later, Smith continued working in entertainment, but it was a far cry from cheerleading. Instead, Smith served as a casting associate on shows like "Dr. Quinn, Medicine Woman" and "Spin City," and it was Smith's time spent as a casting agent that led her down the path to joining "The Office" family. Smith had been reading other potential actresses when her own inadvertent audition landed Smith the part. Since her time on "The Office," Smith continued acting with roles in "Inside Out," "The OA," and "Barb and Star Go to Vista Del Mar." But did you know Smith was, at one time, a burlesque performer?
Smith was a burlesque performer before joining The Office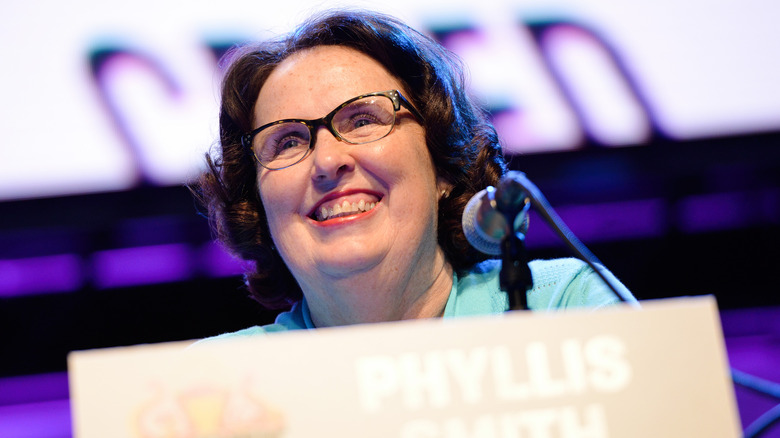 Chelsea Guglielmino/Getty Images
Born in St. Louis, Missouri, Phyllis Smith was already dancing at the age of 7, and a burlesque career was on the horizon after Smith spent only one year cheerleading for the St. Louis Cardinals, according to Yahoo! Entertainment. The future star of "The Office" was entranced by a vaudeville show that came to the area annually, and every year she auditioned for Will B. Able's traveling company.
"I would audition, and he [Able] would just praise me and say how wonderful I was, but he never hired me," Smith said during an interview with Yahoo! Entertainment. "So, one of the last years he came through St. Louis, I didn't bother to audition, but I went to see the show." Able and Smith visited again during that particular meeting, and Smith was eventually hired within the next 12 months. "Then I was on the road doing that for about seven years," Smith said in the same interview.
The costumes the performers wore were quite revealing, but Smith was never required to bear any skin for audiences. "There was no stripping," Smith continued. "We had strategically placed feathers and G-strings, with feathers, covering our rumps. It was quite sexy, but no stripping or nudity." Even "The Office" alumni Angela Kinsey and Jenna Fischer discussed Smith's burlesque career during their rewatch podcast dedicated to their old sitcom. "No one can shimmy like Phyllis," Kinsey said during the first episode of "The Office Ladies" podcast.