Zack Snyder Praises Henry Cavill As His Favorite Superman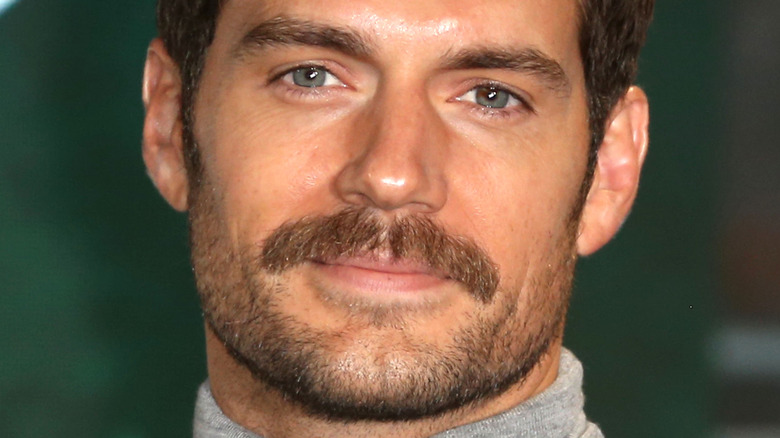 Fred Duval/Shutterstock
Zack Snyder has some choice words to say for Henry Cavill. 
The duo first began their working relationship with "Man of Steel," which launched the DC Extended Universe in 2013. Following the success of the solo Superman flick, Cavill and Snyder buddied up again for a direct sequel: "Batman v Superman: Dawn of Justice," which folded Ben Affleck in as the Caped Crusader. The release of "Dawn of Justice" marked a turning point for the franchise and Cavill. Negative reviews and middling box office receipts compelled the brass at Warner Bros. to intervene with the release of "Justice League," which led to more of the same disappointment.
Following what should have been the monumental team-up film, Cavill and Snyder began to dissociate from the franchise. Snyder teamed up with Netflix to launch the "Army of the Dead" franchise, while Cavill stepped into the lead role of "The Witcher" for the streamer. A glimmer of hope manifested in 2021 when Zack Snyder's director's cut of "Justice League" was released, which featured unseen footage of Cavill's Superman. Critics and audiences praised the 4-hour cut of the film, with many hoping its release would restore the so-called "Snyderverse" and plant the seeds for Cavill's return.
In a strange twist, Dwayne Johnson is the one responsible for Cavill's return as the Man of Steel. The post-credits scene for "Black Adam" sees Cavill back as Kryptonian — a move that has been applauded across the board. Following the reveal, Cavill opened up about his return, and here's how Snyder fits into it.
Henry Cavill returns as Superman
A few short days after "Black Adam" soared its way into cinemas, Henry Cavill candidly spoke about his excitement to bring Superman back to life. "I wanted to make it official that I am back as Superman and the image you see on this post and what you saw in 'Black Adam' are just a very small taste of things to come," the actor said in an Instagram video. Since then, reports have emerged that Warner Bros. is actively seeking pitches for a "Man of Steel" sequel (via Variety), further solidifying the studio's commitment to Cavill and Superman.
Following a turbulent series of years at DC, Warner Bros. has also officially appointed "The Suicide Squad" director James Gunn and "Aquaman" producer Peter Safran as the heads of the newly formed DC Studios. What direction could the "Man of Steel" sequel go in? While speaking with the Happy Sad Confused podcast with Josh Horowitz, Cavill revealed that he's "excited to tell a story with an enormously joyful Superman." Zack Snyder's vision for Superman was far from joyful. Snyder's take was mired in controversy following the finale of "Man of Steel," with "Batman v Superman" and "Justice League" doubling down on painting the hero as a Christ-like messiah.
While it's certain that Superman is back under new leadership, how does Snyder fit into the larger picture? The fandom is buzzing after the "300" director opened up about Cavill's return, where he sent a sweet compliment to the Superman actor.
Zack Snyder's favorite Superman and his future with DC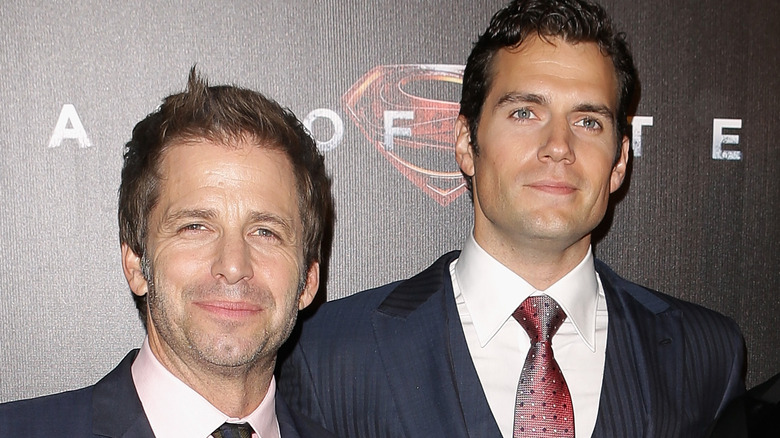 Brendon Thorne/Getty Images
Zack Snyder, who shaped the DC Extended Universe's early days, has finally opened up about Henry Cavill's return. Sending in a live question to the Happy Sad Confused podcast, Snyder asked the actor how he felt about using green screen to film the flying scenes in "Man of Steel." The director concluded his video message by acknowledging Cavill's return. "I can't wait to work with you in the future," the director said. "And you are of course the greatest Superman ever."
It's no surprise that Snyder thinks Cavill is his favorite Superman. The duo worked together for half a decade on three DC films, bringing a wholly unique vision of the Man of Steel to life. With Cavill back, it remains to be seen if Snyder will step in and shape the character's future. The director's response could hint that Cavill and Snyder have already discussed a future team-up. Snyder has largely moved on from DC, shifting focus onto the "Army of the Dead" franchise and Netflix's upcoming "Rebel Moon," which could be its own behemoth blockbuster.
Cavill responded to the director with just as much positivity and love. "He's a lovely man and I am enormously appreciative of everything he's done for me, especially by casting me in Man of Steel," Cavill said while speaking with the Happy Sad Confused podcast. For now, details on the Man of Steel's resurgence are slim. If that future involves Snyder, it would be impossible to ignore the joy that could come from within the fandom. But it could also lead to similar results, which could undermine the significance of Cavill's return.