Dan Harmon Has Hope That Donald Glover Will Join The Community Movie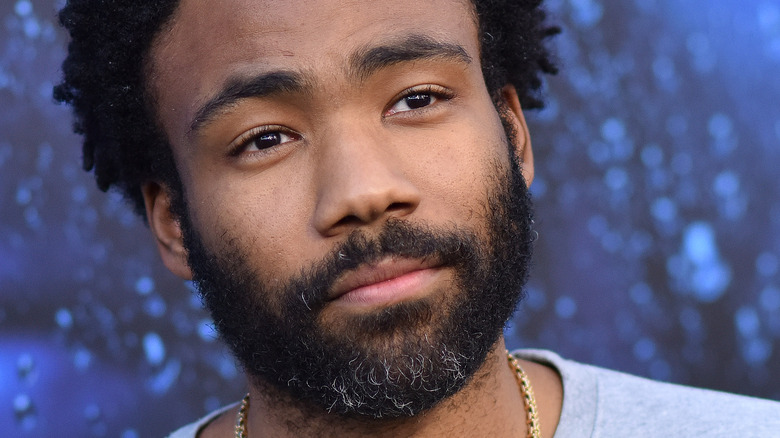 DFree/Shutterstock
It's been seven years since "Community" ended, and since then, fans have been waiting patiently for the long-running prophecy of "six seasons and a movie" to come to pass. And their patience was finally rewarded at the end of September 2022, when it was announced that the "Community" movie had been greenlit by Peacock and Sony Pictures TV, to be aired on the Peacock streaming service.
"Community" centers around a quirky group of students who form a study group at Greendale Community College. Though the series was always on the verge of cancellation for failing to garner a mainstream audience, it instead developed an incredibly devoted cult following for its meta-humor and deconstruction of classic sitcom tropes. For five out of its six seasons, the show ran on NBC before being canceled. Sony, the studio that produced "Community," eventually shopped the series around and landed on Yahoo! Screen for its 6th and final season (via Variety).
And with this announcement, came the confirmation of returning stars Joel McHale (Jeff Winger), Gillian Jacobs (Britta Perry), Alison Brie (Annie Edison), Danny Pudi (Abed Nadir), Jim Rash (Dean Craig Pelton), and Ken Jeong (Ben Chang). Though most fans were delighted to see their favorite study group (and accompanying Greendale faculty) return, there were at least three glaring omissions. Chevy Chase (Pierce Hawthorne), Yvette Nicole Brown (Shirley Bennett), and Donald Glover (Troy Barnes) were missing from the list.
While there is no official word on Chase, Brown, or Glover's involvement, "Community" creator Dan Harmon, who will be writing and executive producing the upcoming film, seems to think that Glover will be back.
Harmon believes it would be hard to commit to the film without Glover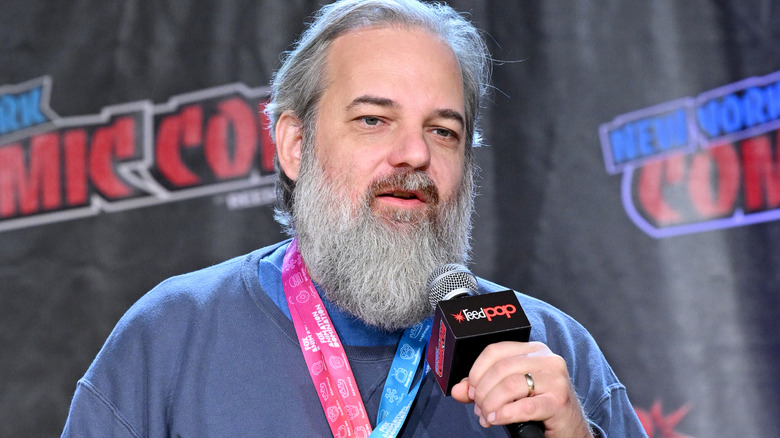 Bryan Bedder/Getty Images
Considering Chevy Chase's falling out with Dan Harmon and the character's abrupt death in Season 5, it's unlikely we'll see Pierce again. According to TV Guide, Yvette Nicole Brown had to leave the show to care for her father, so her character left in Season 6 for a similar reason. And Donald Glover left "Community" in the middle of Season 5 for a variety of reasons, while initially thought to be personal, he would later clarify that it was mostly due to a loss of interest and a desire to pursue other creative endeavors as an individual (via Vibe).
Speaking with Variety, Harmon confidently believes that Glover will be reprising his role, based on the logic that there wouldn't be any commitment to produce the film without his involvement. "I think that Donald is coming, based on word of mouth, but it's just the deal isn't official or wasn't official. It would be difficult to really commit to doing this thing without Donald," intimated Harmon.
He also claims that any confirmations were based on nearly finalized contracts versus those that aren't, meaning that Glover may still be in talks, "I think if there's names missing from a list, it's because the names that are on the list, their deals are agreed upon enough that it's OK to say they are on the list, and anybody that's not on a list, it's just not the case yet. So there is nothing official about anybody being out," Harmon explained.