Filming Guardians Of The Galaxy Vol. 3 Was Bittersweet For Zoe Saldaña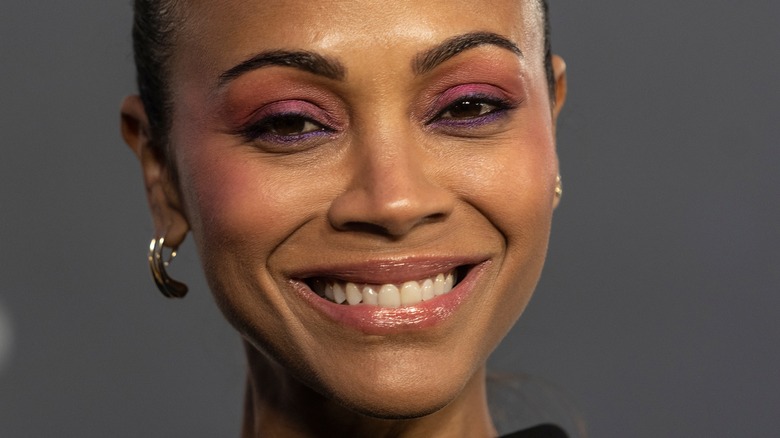 lev radin/Shutterstock
To paraphrase the great Canadian singer-songwriter Nelly Furtado, all good things must come to an end eventually. Unfortunately, that means saying goodbye to beloved MCU franchises about quirky outcasts who travel through the cosmos together. "Guardians of the Galaxy Vol. 3" will probably be the gang's final adventure, and it's going to be a bittersweet affair for Zoe Saldaña
James Gunn confirmed our worst fears about "Guardians of the Galaxy Vol. 3" earlier this year when he revealed that it will probably be the final movie about the titular space adventurers. Furthermore, now that Gunn will be busy with DC projects for the foreseeable future, it's unclear if he'll remain part of the Marvel family moving forward. 
Granted, it's possible that the Guardians will return down the line in some incarnation, but for now, the end is in sight for the cast and crew. Dave Bautista intends to stop playing Drax after the upcoming sequel, but he isn't the only star who envisions the movie being their final "Guardians" outing. Sandaña believes this will be her last hurrah as Gamora, and she's braced herself for an emotional farewell. 
Zoe Saldaña on saying goodbye to Gamora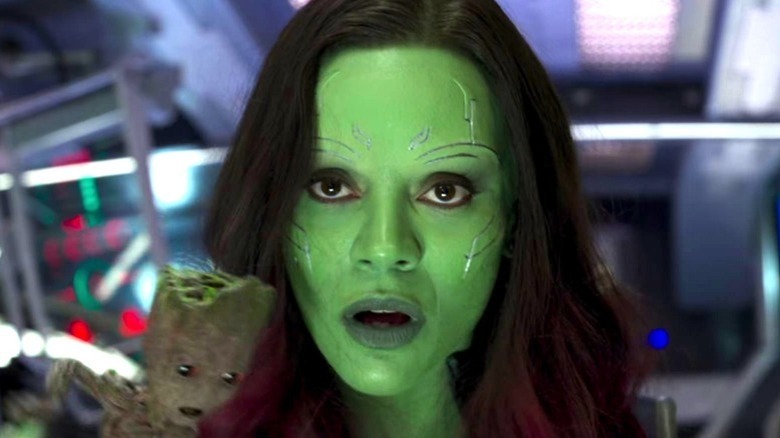 Marvel Studios/Disney
Zoe Saldaña has played Gamora in the Marvel Cinematic Universe since 2014. In addition to the "Guardians of the Galaxy" movies, she's portrayed the heroic Zen-Whoberis in "Avengers: Infinity War" and "Avengers: Endgame." The actress has grown fond of the character and her colleagues during that time, which is why she's upset about saying goodbye to them with "Guardians of the Galaxy Vol. 3."
"[Filming] started bitter in the beginning cause obviously you're anticipating the end, but I'm just so happy that once again I got to work with great people," Saldaña told Entertainment Weekly. "I had an evolution that I witnessed of myself, but also my director and my cast. I just felt very blessed and grateful. It was a very sweet departure, I have to say."
The good news, however, is that fans will get to see more Gamora adventures before the third film. The "Guardians of the Galaxy Holiday Special" trailer dropped recently ahead of release on November 25, 2022, and the gang is back together.