Millie Bobby Brown's Dad Played A Major Role In Bringing Enola Holmes To The Screen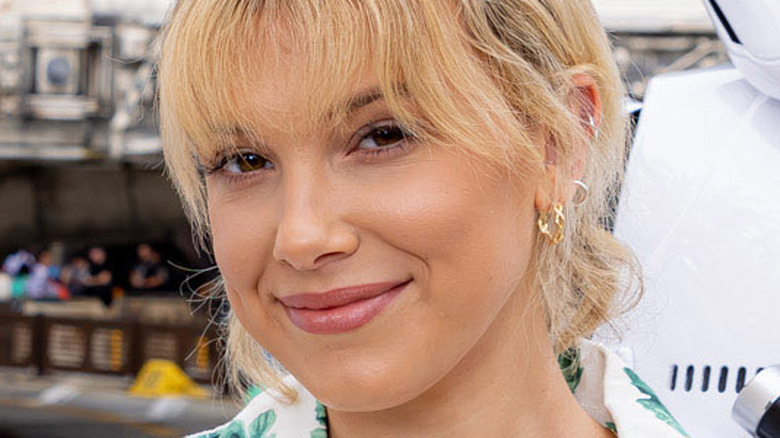 Handout/Getty Images
Millie Bobby Brown has had a pretty impressive career trajectory. Since nabbing her breakout role as psychic Eleven on "Stranger Things," the young actor has landed roles in major motion pictures "Godzilla: King of the Monsters" and the sequel "Godzilla vs. Kong" while also launching her own cosmetics company, becoming a professional model, and endorsing products (via Cosmopolitan).
Still, Brown seems to be most excited about "Enola Holmes" these days. With the sequel to the Netflix YA adaptation right around the corner, the young performer and producer is reprising the titular role of Sherlock Holmes' brilliant little sister. Other actors, including Helena Bonham Carter and Henry Cavill, are also returning from the first movie as a new mystery compels the Holmes family to intervene. However, what fans may not know about the "Enola Holmes" movies is how instrumental Brown's father was in bringing the project to life in the first place.
Brown's dad played a major role in adapting the series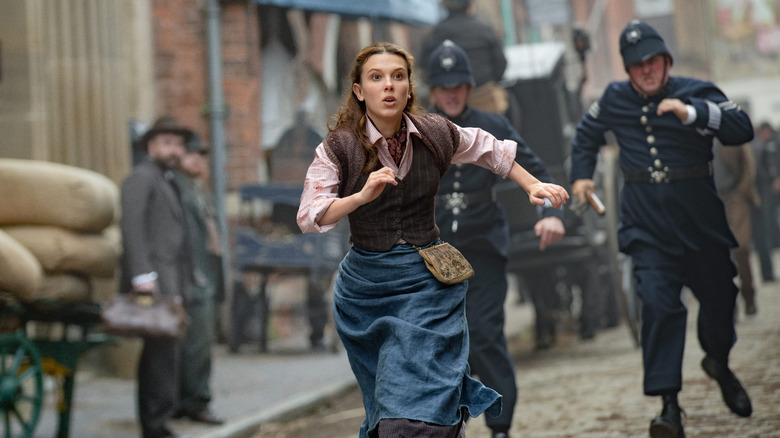 Alex Bailey/Netflix
In an interview with Deadline to promote the release of "Enola Holmes," Millie Bobby Brown shared that the project began to come to life when she was reading the book series with her sister Paige. While Brown was too young to play the teenage heroine at the time, that didn't stop her from bringing the Nancy Springer series to her dad's attention. "One day, I said to my dad, 'I really think we have to make this film.' He said okay, and he went and found a studio. We partnered with Legendary, because I'd been working with them on Godzilla," Brown explained.
While it's not out of the ordinary for actors to produce movies that they're performing in, Brown's father went above and beyond to make sure his daughter's dream became a reality. "My dad, to be honest with you, was the one who said, 'We're doing this,' and he made it happen," said Brown. "One day he said, 'Millie, we've got a writer.' It was like, what? We're actually writing a script? And then I was in Australia, Zooming with Harry, and it was like, OK, this is happening," she recalled. It definitely sounds like a whirlwind, but with a new "Enola Holmes" out soon and several other books in the series just waiting to be adapted, it looks like this franchise is here to stay.