Emancipation - What We Know So Far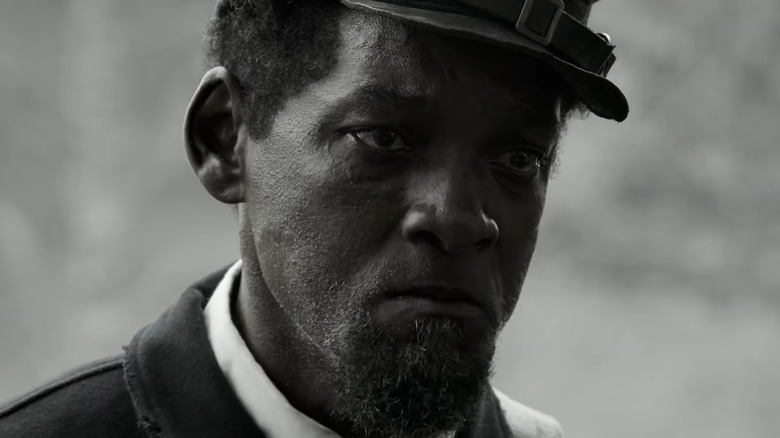 AppleTV+
In just a few months, Will Smith's historical drama "Emancipation" will be hitting theaters and dropping on Apple TV+, and there are already people with extremely high hopes for the emotionally-charged action epic. 
Based on a true story, "Emancipation" is intended to shine a light on the United States' most turbulent time in history — the American Civil War and the height of slavery in the South. Early reactions to the film have so far been very strong, with most people who've seen it offering up immense praise for the subject matter and themes on social media. "Saw private screening today," said Tracey Jamison on Twitter. "Bravo! History that needs to be seen by all."
According to Deadline, a private screening of "Emancipation" was held in early October by Apple Original Films and the NAACP, which invited members of the Congressional Black Caucus, Historically Black College and Universities, the Divine 9 (Historically Black Fraternities and Sororities), National Council of Negro Women, the National Coalition on Black Civic Participation, and other prominent groups. And on October 24, Smith held a private screening of "Emancipation" for some of his celebrity friends, including Rihanna, Dave Chapelle, and A$AP Rocky (via Instagram). Smith later took to his IG page to commemorate the event, saying: "EPIC night!! Thanx for coming to see #Emancipation. Hope ya'll enjoyed!!" But what everyone wants to know is when the public can actually see the historical film.
When will Emancipation be released?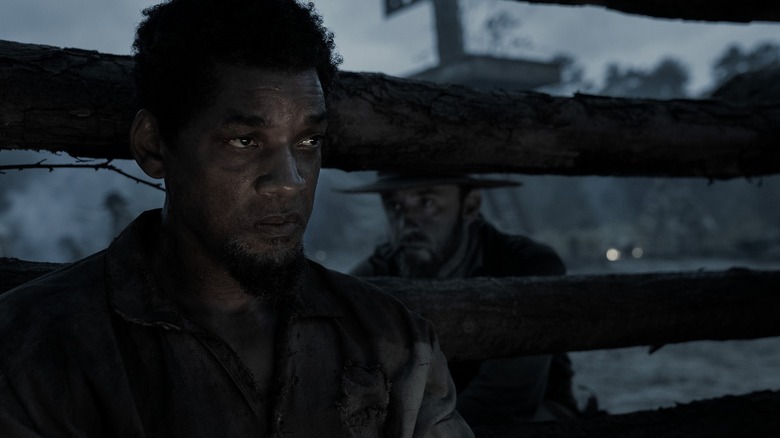 AppleTV+
According to Apple, "Emancipation" will get a limited release in theaters on December 2 before hitting Apple TV+ on December 9, which is right in time for awards season. Film experts and critics expect Will Smith, despite his 2022 Oscar controversy, to still be in the running for another gold statue next year.
"There is HUGE oscar buzz around #Emancipation," tweeted Bruce Isaacs, associate professor of film studies at the University of Sydney. 
For those who somehow missed what happened at the Academy Awards, Smith basically turned his entire life and career upside down — momentarily, at least — with a swift slap to the face of comedian Chris Rock following a joke that Rock made about Smith's wife, Jada Pinkett Smith. Rock, who was on stage presenting an award, had poked fun at Jada for having a shaved head, which is reportedly due to alopecia. Smith would later apologize for his actions in an Instagram statement, saying his behavior was "unacceptable and inexcusable." He also released a recorded response on YouTube in July 2022 that featured multiple apologies to both Rock and his family. 
With "Emancipation" not coming out until December, many experts feel like there's been enough time and apologies made by Smith for him to snag another Best Actor award at next year's Oscars, especially given the movie's subject matter. 
What is the plot of Emancipation?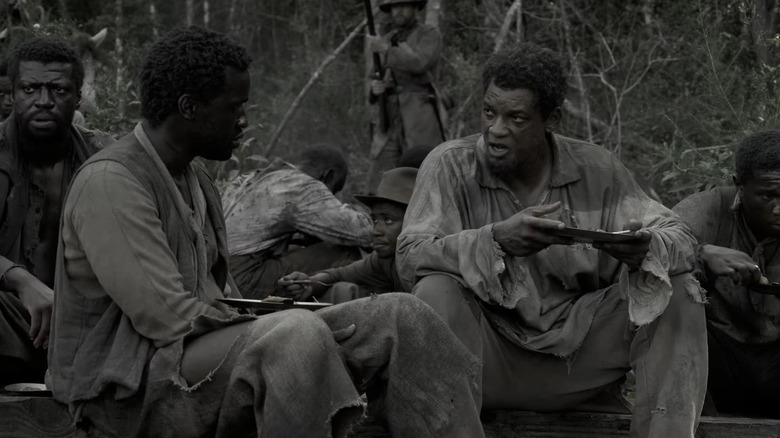 AppleTV+
"Emancipation" is a film that centers around an enslaved man from the 1860s who escapes from a plantation and travels across the swamps of Louisiana to reunite with his family. It's ultimately based on the true story of "Whipped Peter," who became famous during that time period for a picture that was taken of his severely scarred and whipped back, which was referred to as "the scourged back" (per Yahoo! Movies). The image was published in the Independent and Harper's Weekly and helped open the nation's eyes to the horrors of slavery, especially in the South. Screenwriter Bill Collage reportedly used Civil War-era documents and Peter's very own diaries to help pen the script. 
Back in September 2021, Will Smith spoke to GQ magazine about what drew him to the "Emancipation" story, despite being hesitant to do movies about slavery in the past, including "Django Unchained," which he famously turned down. "This was one that was about love and the power of Black love," Smith said. "And that was something that I could rock with. We were going to make a story about how Black love makes us invincible."
The official Apple Studios description of "Emancipation" describes Smith's Peter as a slave who manages to escape from a Louisiana plantation after being "whipped within an inch of his life," per AppleWorld Today. "He had to outwit cold-blooded hunters and the unforgiving swamps of Louisiana on a torturous journey north," the synopsis adds, noting that Peter then joined the Union Army.
Who is starring in Emancipation?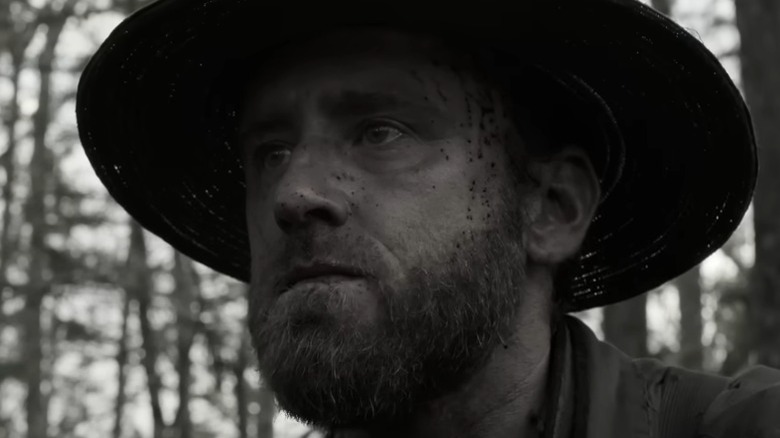 AppleTV+
In addition to Will Smith, "Emancipation" is set to feature a number of familiar faces. "Hell or High Water" and "3:10 to Yuma" star Ben Foster is slated to play a slave hunter named Fassel. Legendary character actor Steven Ogg will be portraying a man named Sergeant Howard. Other cast members include Charmaine Bingwa, Gilbert Owuor, Mustafa Shakir, Grant Harvey, Timothy Hutton, Michael Luwoye, and several others. 
Speaking to The Guardian in April 2022, Foster described how the story that inspired "Emancipation" had really moved and resonated with him, especially since he had just finished making Barry Levinson's "The Survivor" about real-life Auschwitz survivor and boxer Harry Haft. "[Emancipation's] about escaping the camps that America created with the African American slave trade," Foster said. "The stark similarities that I learned, particularly after visiting Auschwitz, are staggering. We are students and, as students. It's not uncommon to feel a burden of new information and it takes a moment to digest."
Who is directing Emancipation?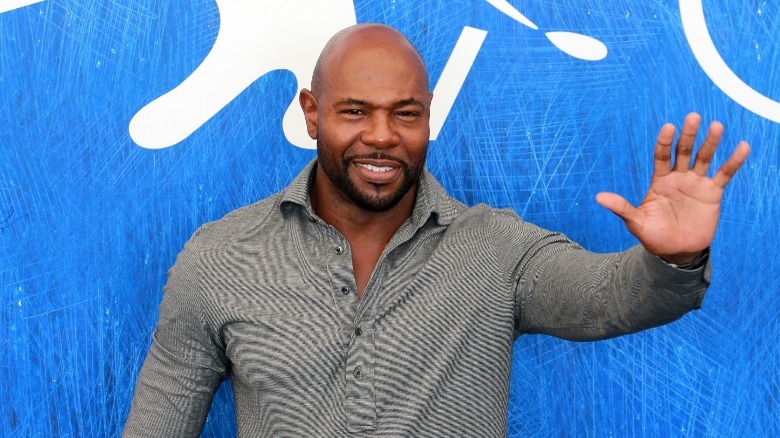 Matteo Chinellato/Shutterstock
Legendary "Training Day" director Antoine Fuqua is ultimately the one responsible for bringing "Emancipation" to life, with him serving as both director and executive producer on the film. He spoke to Deadline in-depth over the summer about what inspired him to get in the director's chair and how the story of "Whipped Peter" is something that moved him both as a filmmaker and a person. 
"It was the first viral image of the brutality of slavery that the world saw," Fuqua said. "It's almost two years now from when I first read the script. It hit my heart and my soul in so many ways that are impossible to convey. As a filmmaker, everything I've done up to this point in my life, and not just filmmaking but living as a black man in this country, having my own issues, and then having children and a family and being married." He explained how Whipped Peter's story hit close to home because of its family themes — Peter, after all, wouldn't give up until he returned to his family. "The slavery and the brutality, most people are familiar with it," the director continued. "People who care to know about it are familiar with it. I found it brutal and I found it entertaining in a way because of the journey it took me on, Peter's journey. What's amazing about it is, this is based on fact and deep research."
In addition to "Training Day," some of Fuqua's other most well-known movies include "Tears of the Sun" with Bruce Willis, the 2004 epic "King Arthur," "The Magnificent Seven," and "The Equalizer" movies with Denzel Washington.
Is there a trailer for Emancipation?
In the first official trailer for "Emancipation," it starts off with Will Smith's character, Peter, praying. "Give thanks to God. The Lord is with us. What can a mere man do to me?"
We sense his heroic, defiant spirit in that last line. As he promises later in the trailer, no one will ever break him. But they will try. We watch as Peter is separated by his family and is relentlessly tortured — both physically and mentally — by Ben Foster's Fassell. However, when Peter learns that Lincoln's army will be showing up in Baton Rouge, he decides to make a break for it, heading into the swamps to find his freedom.
Of course, as one character points out, there are many ways to die in a swamp. We watch as Peter is pursued by dogs and rifle-toting men on horseback. We watch him make his way through the muck, battle off an alligator, and hide beneath roots as the slave-hunters pass him by. We also witness several scenes of a Civil War battle before the trailer ends with the famous yet tragic shot of Peter displaying his scarred back for all the world to see.
What will Emancipation be rated?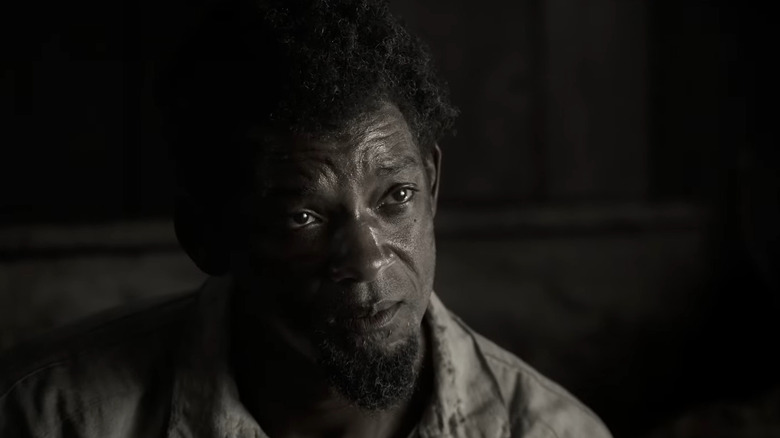 AppleTV+
"Emancipation" is dealing with an incredibly serious topic and focusing on a particularly dark and disturbing period of American history. As you might expect, the film's rating will reflect that. 
"Emancipation" has been rated R for "strong racial violence, disturbing images, and language." Based on the trailer alone, we're not surprised, as it displays the lead hero's disfigured back, shows him tied up and being threatened with a dog, violently ripped away from his family, and forced to run for his life as slave hunters pursue him. While we don't know for sure, we'd assume that — based on the time period and setting — Ben Foster's character and the other white villains may use highly derogatory language for Will Smith's Peter. 
However, we also expect this movie to have a hopeful, uplifting ending, which will counteract all the darkness that's come before. As John Milton once said, "Long is the way and hard, that out of Hell leads up to light."