Fans Are Shocked To See Zac Efron Join The Iron Claw After Opening Up About Previous Body Struggles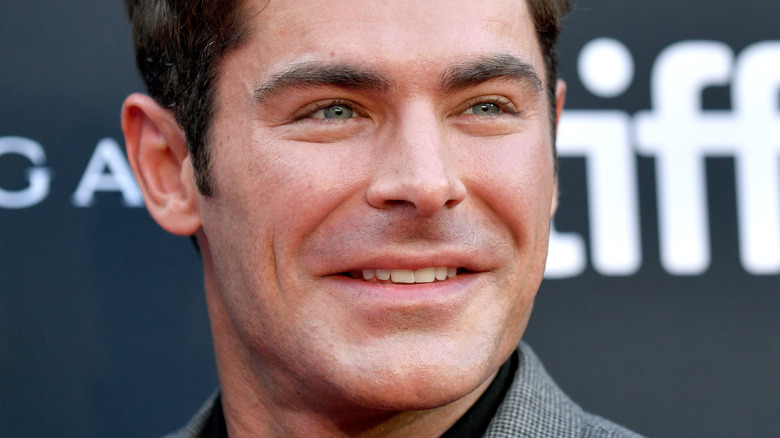 Rodin Eckenroth/Getty Images
Actor Zac Efron is well-known for both his skills as a musician and dancer through the "High School Musical" franchise and "Hairspray," and for his hard-bodied comedic roles in big-screen comedies like "Baywatch" and the "Neighbors" franchise. The star has spoken out about how hard bulking up for film roles has been on his self-image. He told Men's Health in September 2022 that he achieved his "Baywatch" body by using powerful diuretics, and that his training routine for the film resulted in insomnia and depression that took him six months to shake off.
That being said, Efron has apparently continued to pump iron to get some plumb roles. But some recent behind-the-scenes pictures taken of the star on the set of the upcoming drama "The Iron Claw" have fans of Efron somewhat concerned. The actor has definitely bulked up to match the physique of the wrestler he's portraying, which is enough to draw the concern of a certain segment of the actor's fanbase. Here's what they're saying about his transformation. 
Fans wish Efron well as he bulks up for The Iron Claw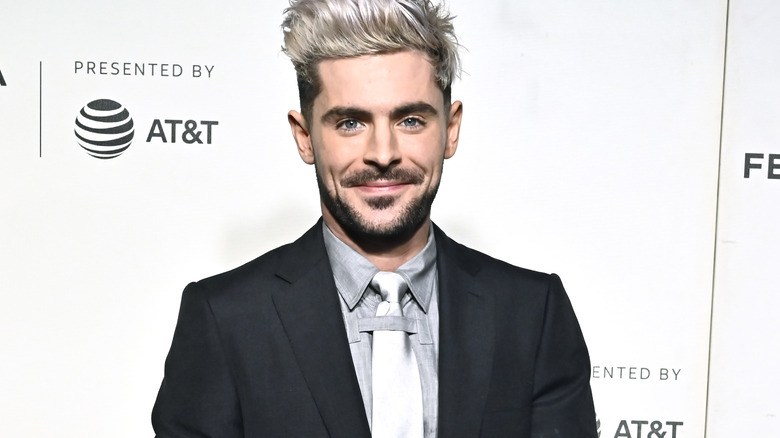 Astrid Stawiarz/Getty Images
Celebrity watchers hanging out on the Reddit gossip page for the Instagram sensation Deuxmoi were shocked when The Daily Mail published pictures of a very bulked-up Efron on October 26. u/positiveitsme spoke for many fans in expressing their confusion over Efron's decision to take the role and their hope that he will stay healthy. "Maybe the fact that they're using prosthetics makes it all easier for him (not just physically but mentally) but still," they said. Most of the fans posting to the thread wish Efron well and hope that the potentially mentally taxing part of wrestling legend Kevin Von Erich won't take too much of a toll on him. u/troubled-paradise69's post exemplified those thoughts, adding, "I remember him talking about his struggle with body image issues – I hope a big physical change for a role like this isn't too painful for him."
But why would Efron select such a part after experiencing previous mental and physical travails trying to maintain a camera-ready he-man look? Multiple users pointed out that the extremely meaty dramatic role is just what Efron needs career-wise, both to expand his repertoires in the public's mind and avoid further typecasting.
"The Iron Claw" will dramatize the real-life tragedy of the Von Erich family. The professional wrestling dynasty ruled Texas during the 1980s through the promotional tactics of father Fritz and a nationally-broadcast syndicated program. However, the Von Erichs — the Adkisson family in real life — suffered from a plethora of real-life tragedies. Many of those sad endings came about from the pressure cooker world they inhabited. Five of Von Erich's sons died at young ages, three via suicide. Only Kevin Von Erich is still alive as of this writing.
If you or anyone you know is having suicidal thoughts, please call the National Suicide Prevention Lifeline​ by dialing 988 or by calling 1-800-273-TALK (8255)​.