Full House Celebrates A Bittersweet 35th Anniversary Without Bob Saget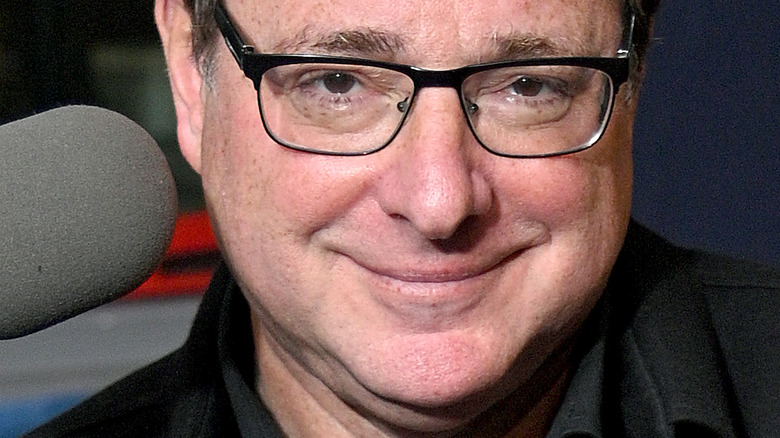 Michael Loccisano/Getty Images
The 30th anniversary of "Full House" in 2017 was celebrated joyously. The sequel series "Fuller House" entered its third season on the exact 30-year anniversary of "Full House," and Netflix posted a video for the anniversary in which the cast members talked about their time growing up on the set but also previewed a little bit of the upcoming season. "Celebrating the 30th anniversary is huge for us," star Jodie Sweetin, who plays Stephanie on both "Full House" and "Fuller House," said in the video. "This is something that has shaped my entire life." Andrea Gibson also explained in the video that, since they grew up on the set, they were able to use actual pictures of themselves as kids as set decoration.
To celebrate the 30th anniversary in Season 3 of "Fuller House," Episode 17 of that season, entitled "Fullers in a Fog," featured a scene in which the characters reenact one of the earliest "Full House" scenes, the scene where Jesse and Joey first show up at the door of the Tanners' house to move in. Also, for the 30th anniversary, show creator Jeff Franklin wrote a piece for Variety detailing how he created the show, stating that it started as a very lazy idea about three comics living in a house together, but when asked to bring a pitch for a family show to ABC, Franklin retooled his vision into what would later become "Full House."
Five years later and the "Full House" cast is celebrating their 35th anniversary. However, it's a bit more bittersweet than past anniversaries with one of the key cast members now absent from the celebration: the late, great comedian Bob Saget.
The 35th anniversary is a little harder without Bob Saget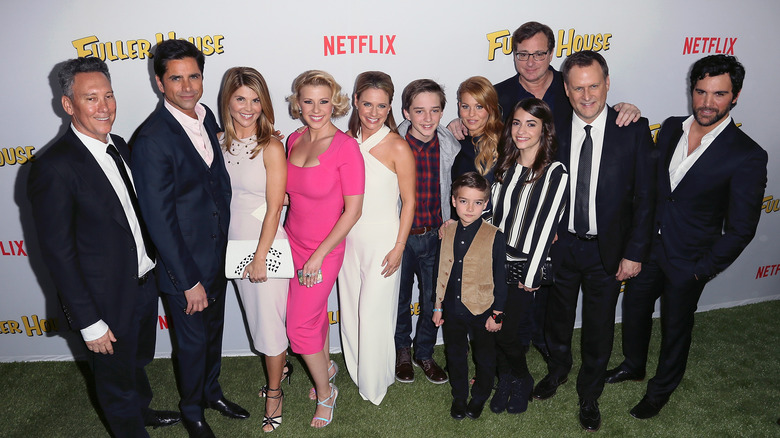 David Livingston/Getty Images
In an interview with Entertainment Tonight, Jodie Sweetin talked about celebrating the 35th anniversary of the iconic family sitcom and how, even without Bob Saget present anymore, he was still a large part of the celebration. "Thirty-five is a big one," Sweetin told ET. "... But it was a little bittersweet. We always like to celebrate these big milestones and every year we think that's one more year that we've all been this extended family. And so we definitely, definitely missed Bob, but we know he was with us. He's always right in the middle. He would never not be the center of attention, I love it." It wouldn't be like the comedian to let a pesky little thing like death keep him from being a part of the extended family celebration for "Full House."
The other members of the cast paid tribute to the show's anniversary, with many of them focusing on the loss of Saget. Candace Cameron Bure posted a throwback picture of her with Bob Saget, Jodie Sweetin, and both Olsen twins on Instagram with the caption, "35 years ago my life changed for the better #35yearsofFullHouse." In an Instagram story that is no longer available, Sweetin shared footage of herself with Saget when she was young and wrote, "Best TV dad forever" (via Today). John Stamos made a lot of fans nostalgic when he posted footage on Instagram of the cast during the "Full House" photo shoot in the '90s, featuring Saget himself. So, in many ways, the late comedian was a large part of the 35th-anniversary celebrations anyway.