What Is The Song In Cadillac's Red LYRIQ Commercial?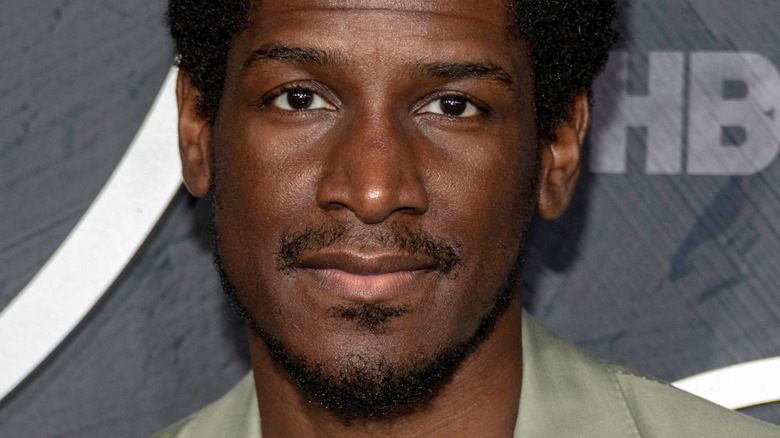 Eugene Powers/Shutterstock
Making a car commercial can't be an easy process. One of the best parts of buying a car is shopping around and looking at different models, so companies have to get creative when it comes to promoting their products. Car commercials have to be memorable to attract potential buyers, and a simple way to make an advertisement stand out is with a catchy tune. On occasion, corporations will opt to use songs that are more recognizable, like when Chevrolet used a well-known Fleetwood Mac song to promote the brand's "EVs for Everyone" ad campaign. Another tactic is to employ a recently released track, which has the dual of introducing people to new music and promoting a new product in one fell swoop.
Electric vehicles are becoming more commonplace, and car manufacturers around the world are working to keep up with demand (via IEA). Making electric cars requires more than a little ambition. It's a competitive arena, and everyone's trying to toss their hat in the ring. General Motors unveiled its first fully electric Cadillac in August 2022 and the company pulled out all the stops to promote it (via CNN). The commercial for the Cadillac's red LYRIQ wouldn't be the same without a great background song. In case you didn't recognize the song that plays throughout the advertisement, we've got you covered.
Ride into the future to the tune of an otherworldly Labrinth single
The song featured in Cadillac's red LYRIQ commercial is "Lift Off (Red Remix)" by Labrinth (via YouTube). Someone in the marketing department definitely did their research, because the tune perfectly captures the futuristic look of Cadillac's all-electric vehicle. The song, which serves as the artist's first solo release since his 2019 album "Imagination & the Misfit Kid," has lyrics that make you want to reach for the stars. The tune is all about the pull of adventure and the elation that comes along with starting a voyage. With allusions to the planets and what lies beyond, Labrinth takes listeners on a journey above the clouds. It's bound to be another hit for Labrinth, who's known for the unique sound design and compelling themes that populate his discography.
The commercial takes advantage of the beat to show off the car's sleek headlights and gleaming silhouette. The vehicle's interior is just as lavish, but Labrinth gets a chance to shine as well. As the music swells, he climbs a set of stairs into a brightly lit auditorium brimming with musicians. He stands at the podium and directs the orchestra in an effervescent performance. It's a lively and triumphant scene, a sentiment that General Motors surely hopes its customers will embrace when the Cadillac LYRIQ hits the market.