NCIS Season 20 Episode 6 Has Fans All Buzzing Over Kasie Out In The Field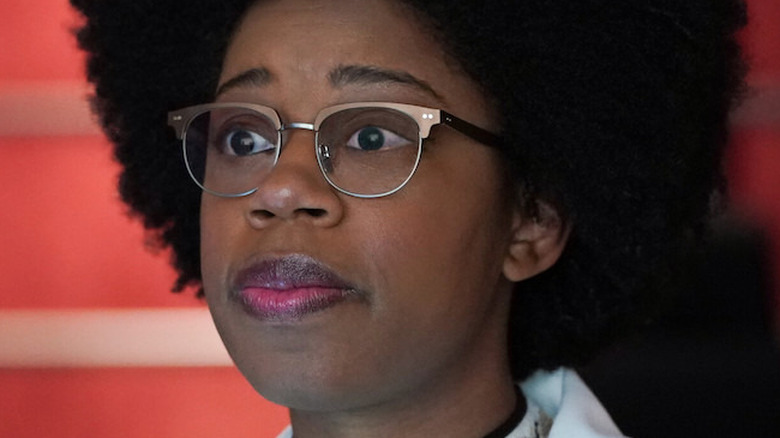 Sonja Flemming/CBS
One of the most important storylines from "NCIS" Season 20 Episode 6, titled "The Good FIghter," focused on forensic scientist Kasie Hines (Diona Reasonover) trading in the relative safety of her lab for an undercover mission out in the field. The episode reveals that several months back, Kasie had been enlisted by the Defense Criminal Investigation Services (DCIS) to sniff out a mole within NCIS.
Her search eventually led her to the recently-deceased NCIS agent Otis Khatri, whose mysterious death is also under investigation by the rest of the NCIS unit. Later in the episode, we watch as Kasie infiltrates an air vent and sneaks into the server room of the oil and tech company that Otis was selling information to, and in the episode's climax, she is even forced to fight the crooked DCIS Agent Eden Grayson (Amber Friendly) in the back of a van.
Watching Kasie crawl through air vents and beat up criminals is certainly a massive change of pace from her normal work in the forensics lab — and one that fans online absolutely adored.
Fans absolutely loved Kasie's undercover work, saying it was the highlight of the episode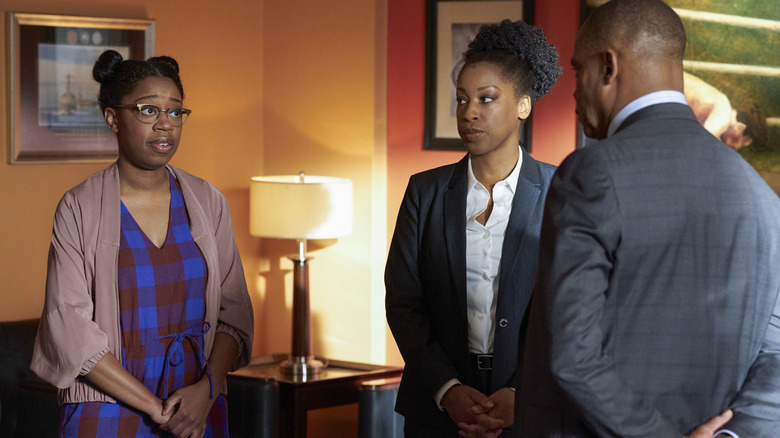 Robert Voets/CBS
Although Kasie Hine's dangerous work in the field may have been entirely out of her comfort zone, fans across Twitter made it clear that they absolutely love this new side of her character — and asserted that Kasie's undercover work was the highlight of the episode. "It was great to see Kasie out of her element and in a new light," tweeted @laura_navins. "She was a rockstar on the case. @DionaReasonover was the star of the show!" "Kasie is savage... she's awesome undercover hahaha," echoed @BudKinches423.
Other users praised Kasie's foray into the field for the way it echoed her predecessor's experiences in that area, especially since the episode itself already includes several references to the fan-favorite forensic scientist Abby Sciuto. @THEmaggiewarren expressed their delight at the van fight scene between Kasie and the DCIS agent, comparing it to the time when Abby was kidnapped while on the way to court.
In addition to the immense praise Kasie received from the fans of "NCIS," she also earned a great deal of respect from her fellow agents within the series, with Nick Torres (Wilmer Valderrama) even comparing her to John Rambo. In any case, the incredibly positive response to Kasie's field work (as well as the support she received from her fellow agents) could mean that we'll be seeing even more of Kasie Hines' undercover work in future episodes.