Valiant Comics Acquired By DMG Entertainment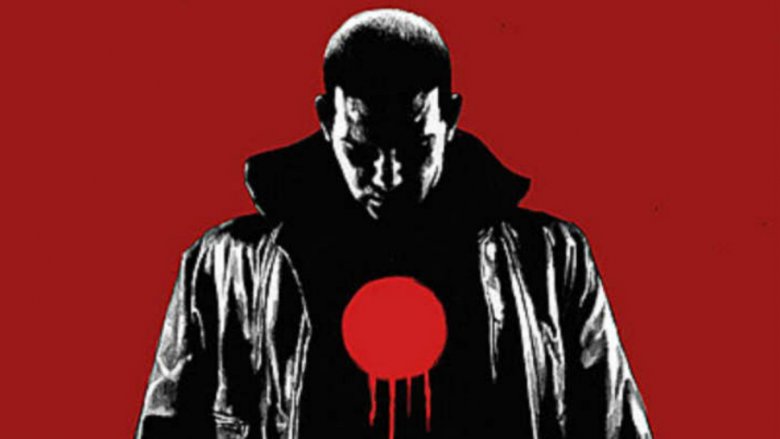 Valiant Comics
The superhero movie world has long been separated into Marvel and DC, but a third contender is rising.
According to The Hollywood Reporter, DMG Entertainment, the company involved with movies like Looper and Iron Man 3, has acquired Valiant Entertainment, the third-biggest comic book universe. DMG already owned a 57 percent stake in Valiant, but this move opens the door for a big jump into movies, TV, and other media.
"This is about taking it to the next level," said DMG founder Dan Mintz. "I am not looking on expanding from a publishing standpoint but from a motion picture standpoint."
Valiant has a library of 2,000 characters and boasts a line of award-winning comics like Bloodshot, Harbinger, X-O Manowar, Shadowman, Archer & Armstrong, and Ninjak. Founded in 1989 with former Marvel editor-in-chief Jim Shooter, the company began with a mix of original creations and properties licensed from other publishers. 
In the mid-'90s, video game company Acclaim Entertainment purchased Valiant, but the rights to the characters were later secured by entrepreneurs Dinesh Shamdasani and Jason Kothari, who resurrected the company and began publishing again in 2012.
Mintz doesn't want to gut the company. "The plan is not to go in there and take apart what's working," he said. However, there are already some changes: Shamdasani, who acted as CEO, is transitioning out of the company. But the writers and artists who will remain will continue working with renewed focus on both comics and other platforms like movies and TV.
"You can expect more strong storytelling with a defined road to other platforms," he said. "I'm also looking forward to bringing the writers close to the filmmaking process, which is something that is also important, and not keeping them siloed into the comic book area."
There was already a lot going on with Valiant in Hollywood. Bloodshot and Harbinger movies are set up at Sony and Vin Diesel is attached to play Bloodshot. Meanwhile, the Russo brothers (Avengers: Infinity War) are developing a TV series based on Quantum and Woody.
The value of the deal wasn't disclosed, but Mintz said, "You don't step into something like this lightly. You don't want a very expensive pet."