Vin Diesel Reportedly In Talks For Bloodshot Movie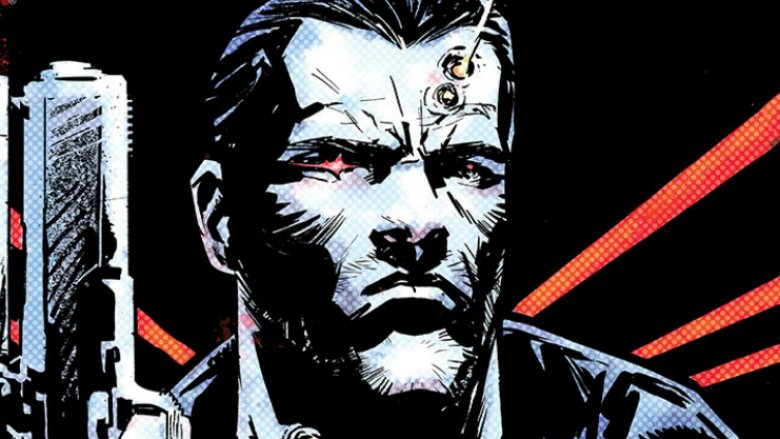 Valiant Comics
Vin Diesel already plays Groot in the Marvel Cinematic Universe, but he might soon play a superhero who says more than three words and, you know, looks like Vin Diesel.
According to TheWrap, Diesel is circling the lead role in Sony's Bloodshot movie based on the Valiant comic. It would be part of the five-picture deal the comic book publisher signed with Sony back in 2015, and it would reportedly be an R-rated take that's influenced by sci-fi blockbusters like The Terminator, RoboCop, and Total Recall.
Created in 1992 by Kevin VanHook and Yvel Guichet, Bloodshot is a former soldier who is kidnapped after he's mortally wounded and injected with microscopic machines that erase his memory and turn him into an unstoppable weapon. He gets the ability to shape-shift and regenerate from injuries along with superhuman strength. It's up to him to round up superpowered outcasts known as "harbingers," but he's also tormented and searching for clues about his true identity.
Jared Leto was previously mentioned as a frontrunner for the role along with Mark Wahlberg and James McAvoy, but Diesel looks the most like the brawny character. It's possible that the character will be introduced in Sony's first Valiant film Harbinger, then get his own movie.
Bloodshot will be written by Arrival's Eric Heisserer and directed by visual effects artist Dave Wilson, who is Deadpool director Tim Miller's partner at Blur Studios. The movie would also reunite Diesel with Fast and the Furious producer Neal Moritz. All in all, it sounds like a recipe for success.
According to Forbes, Diesel was the top-grossing actor of 2017 with $1.6 billion in global ticket sales thanks to xXx: The Return of Xander Cage and The Fate of the Furious.
Bloodshot is expected to arrive sometime in 2019.