Chicago Med Fans See A Potential Relationship Blossoming Between Asher And Archer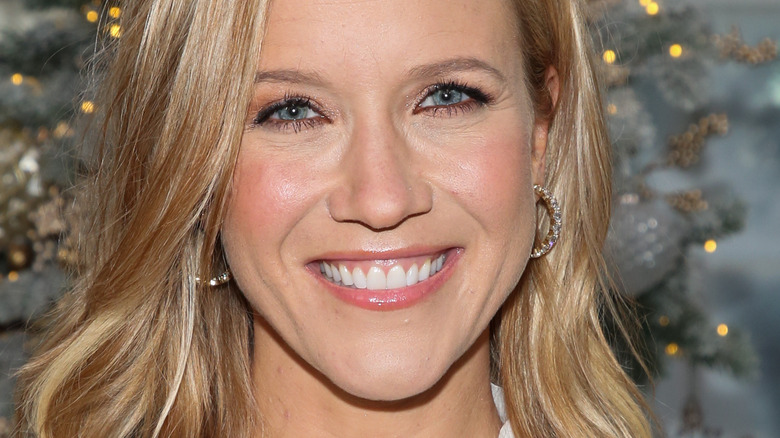 Paul Archuleta/Getty Images
As regulars working the always-hectic emergency department on the One Chicago drama "Chicago Med," doctors Hannah Asher (Jessy Schram) and Dean Archer (Steven Weber) might not seem to have a whole lot in common.
Debuting in the series in Season 5, gynecological surgeon Asher is a persona waging a determined struggle to kick her long-standing opiate addiction. During that season, Dr. Will Halstead (Nick Gehlfuss) becomes her love interest and champion in kicking her habit. But by the premiere episode of Season 6, she relapses again, breaks up with Will, and departs the show.
For his part, Dr. Archer has a rep as the E.D.'s resident sourpuss and someone who does not suffer fools lightly, if at all. Generally excelling at annoying, if not downright offending many of his colleagues, Archer occasionally displays a softer side. But, true to form, when Asher is about to be brought back to Gaffney Medical Center to help implement the E.D.'s new emergency OB/GYN service in Season 7, Archer makes sure to bring up her troubled history, forcing Asher to explain that she's sober and staying that way. So, considering their different personalities, what makes fans sense a possible 'Ashcher' romantic-combo joining the numerous other bona fide couples on "Chicago Med"?
A tender scene between Asher and Archer has fans wondering if a hookup is imminent
George Burns Jr/NBC/Universal
As the "Chicago Med" Season 8 episode "Yup, This Is the World We Live In" gathers speed, the E.D. explodes into a chaotic brawl when a drug-addled patient violently assaults Dean Archer. Sustaining broken ribs and a dislocated jaw, the irascible Archer is treated for his injuries by Asher, who gets chewed out by him when she under-doses his pain meds. Later, however, the two make up when she comes to help him check out of the hospital. Friendly words are spoken, apologies accepted, and some fairly significant, if not quite smoldering, looks are exchanged. And this is enough to get Chi-Hards buzzing.
Posting about the moment on Twitter, @PinkDivaBssh pointedly wondered, "Are we teasing an Archer/Asher possibility?" In the same vein, @MeetUsatMollys says all signs point to yes, and they're totally on board for the relationship, whatever it may be, writing, "I am SO here for the Hannah and Archer friendship – is that even the right word?" In reply to this, @herrerasgibson tweeted they, too, thought that something important was happening, saying, "Maybe it's just me but I got SUCH weird vibes from that last scene..... they are just friends... right?" And @HenryAppleBott1 had to make sure he wasn't imagining the low-key sparks flying between the two "Chicago Med" stars, saying, "Right! I just re-watched their scenes to make sure I wasn't completely insane and like... what was that lol."