The Arkham Asylum HBO Max Series Has Reportedly Found A New Showrunner In Antonio Campos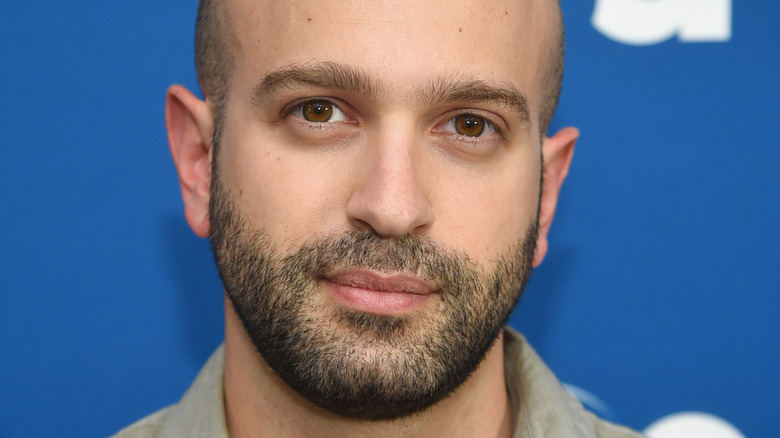 Dimitrios Kambouris/Getty Images
The DCEU continues to grow and expand in intriguing and exciting new ways. While "Black Adam" is still blazing a trail at the box office, the momentum isn't slowing down one iota as HBO Max is still working on an "Arkham Asylum" series. Viewers will recall that HBO previously launched another DC spin-off, "Peacemaker," earlier this year, which was itself an extension of James Gunn's "The Suicide Squad."
While some viewers may be unfamiliar with Arkham Asylum, any major Batman fan will know that it's the home in Gotham City for the criminally insane. Though the setting has been a major part of the "Arkham" video game series and a famous '80s comic series by Grant Morrison, the fictional facility has been rarely seen in film or television. However, it looks like the cells that house Batman's most dangerous and disturbed villains will be opening up for HBO's upcoming "Arkham Asylum" series, as a new writer-director has been hired to work on the show.
Antonio Campos is taking over as showrunner on Arkham Asylum
According to sources close to the production, Anthony Campos has been brought on to fill the role of writer, director, executive producer, and showrunner for HBO Max's "Arkham Asylum" series (via Variety). The news comes in the wake of the exits of Terence Winter and Joe Barton, who were previously attached to the series.
While "Arkham Asylum" was initially imagined as a story about the inner workings of the Gotham PD, the series has since morphed into an asylum-focused tale that will shine a light on some of Batman's most iconic villains. Though The Riddler (Paul Dano) and The Joker (Barry Keoghan) have already been shown as being housed in the facility in Matt Reeves' "The Batman," who else might be confined in Arkham in this version of Gotham is anyone's guess.
Campos has previously worked on HBO's true-crime mini-series "The Staircase," as well as the Bill Pullman investigative drama "The Sinner" (via IMDb). Campos also directed Netflix's adaptation of "The Devil All the Time," meaning that if Robert Pattinson decides to make a cameo in the "Arkham Asylum" series, it will reunite the two, as Pattinson also appeared in that film. While there's currently no release window for the new series, Batman fans are no doubt excitedly awaiting any more information on the project.