Bruce Willis' Acting Career Is Without An Oscar Nomination, Let Alone A Win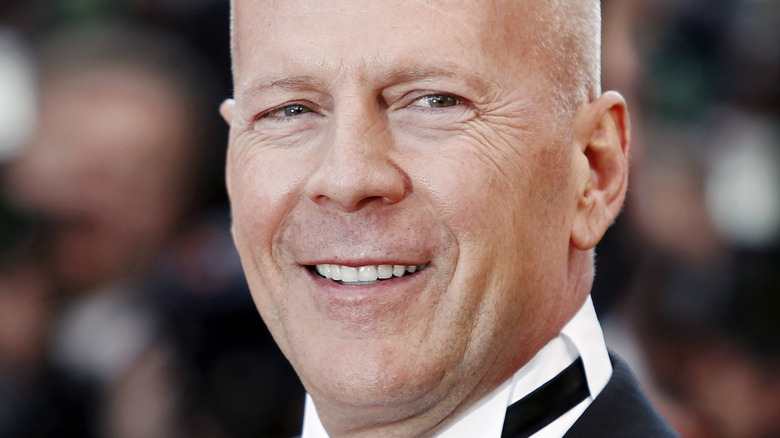 Andrea Raffin/Shutterstock
Bruce Willis' retirement announcement in March 2022 came as a surprise to fans (via Variety). Willis, who has been amongst the Hollywood elite for decades, has gone through ups and downs in his career when it comes to the different TV and movie roles he has chosen. But, through it all, he has maintained a level of stardom that will surely provide the gift of legendary status for years to come. However, when it comes to the plethora of Hollywood entertainment awards handed out annually, there is one glaring void on his shelf.
It's not like Willis hasn't received his fair share of award nominations and wins. He picked up his first deserved attention from his witty portrayal of David Addison Jr. in the comedy/drama series "Moonlighting," which netted him an Emmy (via IMDb). He then gracefully stepped up his status by entering the world of film, eventually finding himself as one of the most well-known action stars in town. After that, plenty of other productions lead Willis to the podium, winning him awards such as the People's Choice Award, two Blockbuster Entertainment Awards, and even the coveted Razzie.
However, when looking back at all the fantastic work Willis has gifted audiences — which includes one blockbuster after another — it's surprising that not only does he not have an Oscar, but also that he has never even been nominated. What has stopped the Academy powers-that-be from giving Willis his recognition? It may not be his level of performance that's the issue, but rather the type of films he's starred in.
Bruce Willis never landed the right role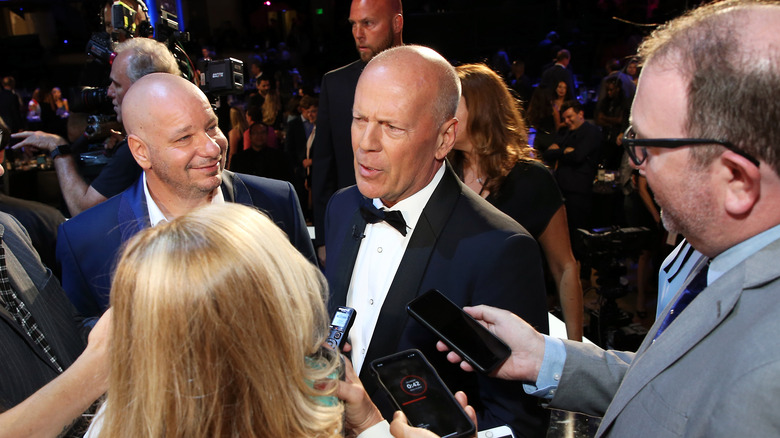 Phil Faraone/vmn18/Getty Images
For all the times fans have seen Bruce Willis flash his iconic squinty-eyed, sarcastic look on screen, none of his roles have been rewarded with an Academy Award nomination. The first snub came when he had just broken out as a leading man. 
After riding the action-star wave following 1988's "Die Hard," Willis was yet again snubbed when he transitioned to a more dramatic supporting role as Butch Coolidge in "Pulp Fiction." It was possible this performance got lost in the talented ensemble that made up the film's success. However, it was the Academy ignoring his fantastic work in "12 Monkeys" and "The Sixth Sense" — both of which received multiple Oscar nominations — that left fans scratching their heads. 
For Willis himself, the lack of Academy recognition doesn't seem to bother him, but he thinks that the types of films he's been in have had something to do with it. When GQ asked him about the Oscar snubs, Willis said, "I don't think about it too much. It just always has seemed whimsical to me, to think about it. You don't get an Oscar for comedy, and you don't get it for shooting people. You get it for novelty, for being fascinating to watch in some character role." Most of Willis' fans haven't thought about it much either. After all, a lack of Oscar nominations will never erase the great work he's turned in over the years.