Disney+ Is Primed To Be The Exclusive US Home Of New Doctor Who Seasons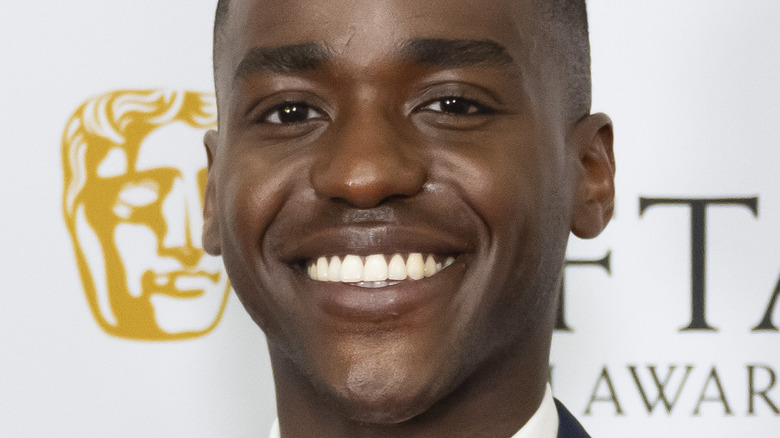 Matthew Horwood/Getty Images
The American streaming rights for "Doctor Who" have been bouncing around from one streaming service to the other for years now. At one point, the show was available on both Netflix and Hulu, but in 2016, Decider reported that the long-running British science-fiction show was leaving both platforms. Later in the same year, Vulture reported that the revival episodes of the show that has been produced since 2005 would be moving to Prime Video. However, in 2019, Decider reported that Amazon Prime had lost the bidding war to HBO Max, which then took over the show. According to Distractify, the episodes were taken off of Prime Video overnight with no warning, leaving fans enraged. As for the 26 seasons of the classic "Doctor Who" that aired between 1963 and 1989, all of that content eventually got moved to the BBC and ITV's American streaming service BritBox.
Now with the series on a brief hiatus until the 2023 specials begin airing, another change is coming as the TARDIS is transporting to Disney+.
New episodes of Doctor Who will come to Disney+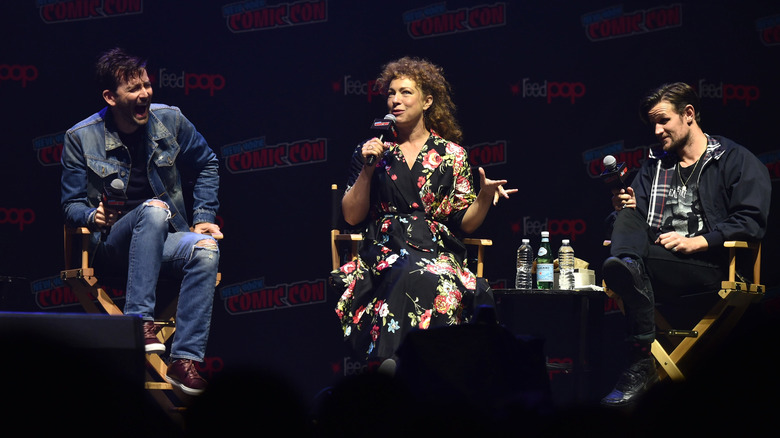 Andrew Toth/Getty Images
According to The Hollywood Reporter, in an appearance on "Live with Kelly and Ryan," upcoming 15th Doctor Ncuti Gatwa announced that new episodes of "Doctor Who" would stream exclusively on Disney+, with the first episodes in the deal expected to be the upcoming 60th anniversary special expected in November of 2023. Russell T. Davies, who helmed the show when it returned in 2005 and who will be taking over again as showrunner in 2023, had nothing but positive things to say about the new deal. "I love this show, and this is the best of both worlds — with the vision and joy of the BBC and Disney+ together, we can launch the TARDIS all around the planet, reaching a new generation of fans while keeping our traditional home firmly on the BBC in the UK," Davies told THR. Disney+ will be where the new episodes will have their first run, as, previously, new episodes would air in the U.S. on BBC America.
In honor of the new deal, the official "Doctor Who" Twitter account tweeted out a new logo for the show, which harkens back to the "Doctor Who" logos of the '70s. Fans responded positively to the news of the Disney+ deal. The "Doctor Who" fan account @GallifreyHub praised Davies for the new deal. "Two days into the RTD era and we've got a teaser trailer, a logo reveal and Disney partnership. God I love this man." Others found humor in the announcement, such as @richard_price2, who posited, "Imagine if they start putting the Daleks and Cybermen in the Disney Parks." It's unlikely that Disney and the BBC would ever take the relationship that far, but it does open up new possibilities for the sci-fi franchise.