Stephen King Turned Down A Cameo In The Simpsons' Treehouse Of Horror: Not It Episode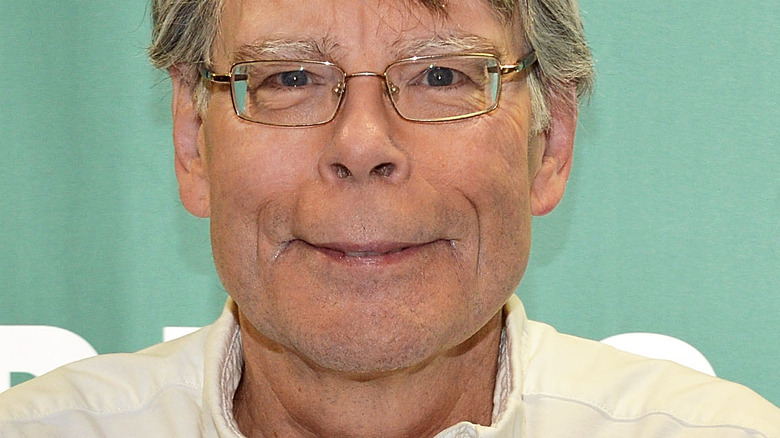 Slaven Vlasic/Getty Images
For the first time ever, fans of "The Simpsons" are getting an extra special treat this Halloween season with two different "Treehouse of Horror" episodes instead of one. And the first one just so happened to air on Fox, with it being an animated parody of Stephen King's "It." However, don't expect the iconic horror author to have any involvement in this one.
For decades now, King and his stories have been a comedic staple on "The Simpsons" in terms of random references and parodies. From "The Body" aka "Stand By Me" to "The Shining" and other legendary tales, the show has made a history of using King's material, and even King himself, to entertain the television masses. The man has appeared twice on "The Simpsons" in Seasons 12 and 25 (via ScreenRant), but apparently, that can't be said about Season 34, and the recent "Treehouse of Horror Presents: Not It" episode that aired on October 23. According to longtime co-showrunner Matt Selman, King wanted nothing to do with the history-making spoof.
'I don't know what his problem was'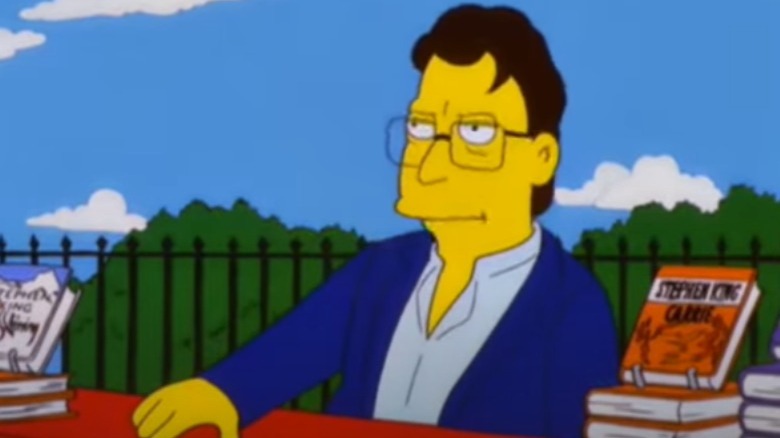 Fox/YouTube
Speaking to CinemaBlend, Matt Selman claimed that the King of horror ultimately turned down an invitation from "The Simpsons" team to appear in the "Not It" episode and never really explained why.
"Former guest star Stephen King declined to participate in this one," Selman said. "Yeah, he didn't want to do it," the showrunner added. "I don't know what his problem was." According to Selman, King strikes him as someone who doesn't realize the full potential of doing something like another "Treehouse of Horror" cameo all these years later. Selman told CinemaBlend: "I don't think he quite — some of these authors, they don't understand that they have all the power. He's the brand. He must know that; he's Stephen King. So iconic. Like, I don't even think I have time to read all the books he's written in the rest of my life, let alone for one person to write all those books."
King's last cameo in "The Simpsons" came in 2013 during "Treehouse of Horror XXIV." His other voice credit came during the Season 12 episode "Insane Clown Poppy," in which he played an exaggerated parody of himself. "Treehouse of Horror XXXIII" is set to air on Sunday night, October 30.