The Simpsons Season 34 Has An Entire Episode To Parody This Stephen King Classic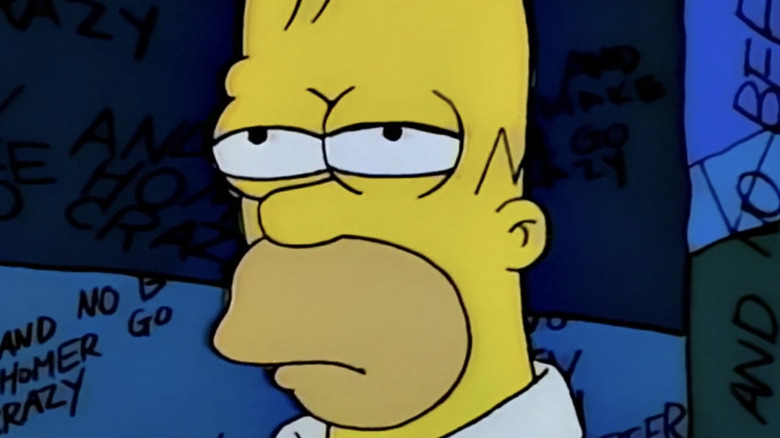 Fox
Throughout its over three decades on air, the beloved animated sitcom "The Simpsons" has become well-known for parodying material from all across pop culture. The series frequently lampoons popular movies, television shows, and characters – sometimes even featuring satirized versions of real-life celebrities.
Some of the series' most notable parody episodes include Season 3's "Bart The Murderer," which directly spoofs a scene from "The Godfather: Part II" and introduced fans to a mob boss named Fat Tony (voiced by Joe Mantegna), and the Season 9 episode "Das Bus," a parody of "Lord of the Flies" featuring a stranded group of Springfield Elementary students. The show also frequently parodies popular horror movies throughout its long-running series of Halloween-themed anthology episodes known as "Treehouse of Horror" -– including several segments which parody the work of acclaimed author Stephen King.
Indeed, a new report regarding Season 34 of "The Simpsons" indicates that the show will be exploring one of King's most iconic books in an upcoming "Treehouse of Horror" special, though this time as a full episode, and not just a segment.
Season 34 will feature a full episode which parodies Stephen King's It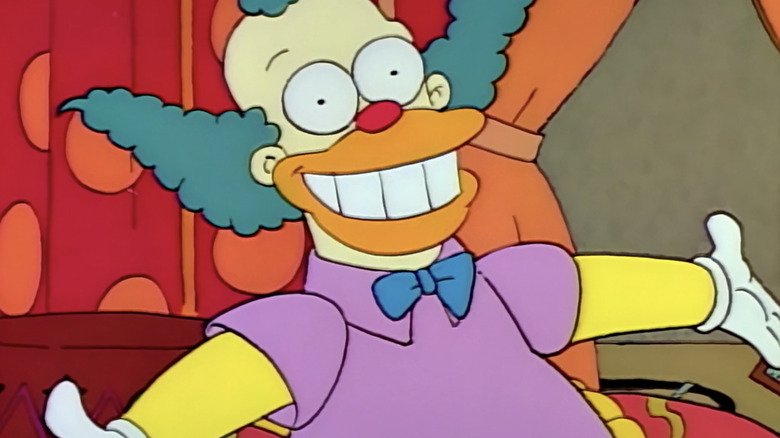 Fox
During an interview with Deadline, "The Simpsons" co-showrunner Matt Selman revealed that Season 34 will feature two "Treehouse of Horror" episodes, one of which will be a full episode parodying one of Stephen King's classic novels. "The full-length episode is a parody of Stephen King's 'It,' with, get ready for it, Krusty as Pennywise," Selman explained. Knowing that this particular parody will get an entire dedicated episode is certainly exciting news, as is the reveal that the infamously depraved Krusty the Clown (Dan Castellaneta) will be playing the demonic entity known as Pennywise.
As previously mentioned, this won't be the first time that "The Simpsons" has referenced King's work. Season 6's "Treehouse of Horror V" featured a parody of "The Shining" — albeit a direct parody of Stanley Kubrick's film, which King himself is not a fan of – and Season 13's "The Blunder Years" directly spoofed King's "The Body," most well known for its film adaptation "Stand By Me." There's no doubt that "It" remains to this day one of King's most iconic novels of all time, and as such, it's perfectly understandable why Selman feels so excited about getting to parody that story through a fully fleshed-out episode.