Hugh Jackman Also Has A Role In The Fake Crocodile Dundee Movie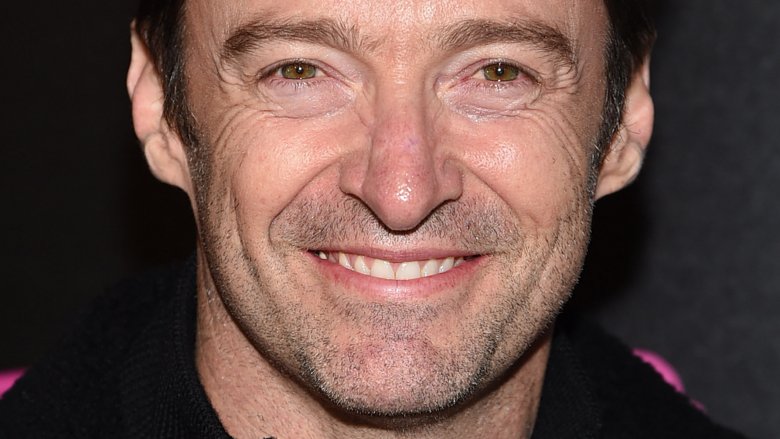 Getty Images
What would a (fake) movie about one of Australia's most famous characters be without one of Australia's most famous actors?
Earlier this week, the internet was thrown for a major loop: It appeared that actor-filmmaker Danny McBride written a secret Crocodile Dundee sequel titled Dundee: The Son of a Legend Returns Home, brought back Paul Hogan to reprise his role as reptile wrangler Mick "Crocodile" Dundee, cast himself in the project as Dundee's bumbling and brash son Brian, shot a trailer for the movie, and slapped it with a summer 2018 release date. It wasn't long after that it was revealed the whole thing was just an elaborate marketing campaign for Tourism Australia set to air in full during Super Bowl Sunday, but that hasn't stopped McBride — and a few Hollywood A-listers — from keeping the joke going. 
The newest prankster to join in on the fun is former Wolverine actor Hugh Jackman, who shared to his Twitter page a short clip of himself in character for the hoax movie. Dressed in a snazzy suit and standing in a posh office, Jackman's businessman/politician character quips to the person on the other end of a phone call, "Wait, that wasn't a kangaroo. That was a wallaby. The deal's off." After hanging up, he asks (in a distinctly more casual tone) someone off screen, "How's the surf?"
Check it out below. 
Fellow Aussie Chris Hemsworth of Avengers and Thor fame recently popped up in another promo for the satirical pic. The golden-haired actor joined forces with McBride's Brian Dundee to square off against a water buffalo keeping them from getting where they need to go. Let's just say, things don't go the way you think they might. 
Despite its spoof status, Dundee: The Son of a Legend Returns Home has a synopsis as true-blue as its mostly Aussie cast: "Crocodile Dundee is back. Well, actually, he's missing in the Outback. And the only person who might be able to find him is the loudmouthed American son no one knew he had. Introducing Danny McBride as Brian Dundee. The son of a legend is forced to channel his Aussie roots as he embarks on the ultimate adventure in the land down under."
You didn't really think they'd bring back Dundee ... without me, did you?! #DundeeMovie pic.twitter.com/jHjcZSnGdn

— Hugh Jackman (@RealHughJackman) January 27, 2018