The Chenford Moment In The Rookie Season 5 Episode 4 That Fans Are Gushing Over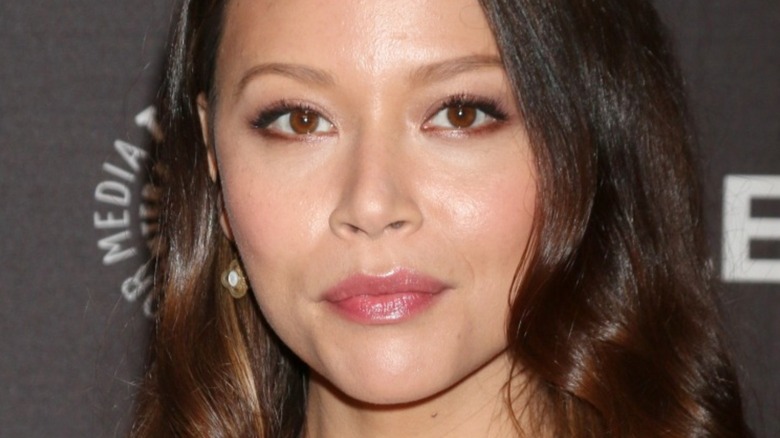 Kathy Hutchins/Shutterstock
This article contains spoilers for Season 5, Episode 4 of "The Rookie."
Season 5 of "The Rookie" has continued the ABC series' trend of providing intense cases each week alongside dynamic character development. The show has defined what it means to excel at new and exciting career paths no matter a person's age. Based on a true story, "The Rookie" in question is John Nolan (Nathan Fillion), and across five seasons, viewers have gotten to see his hard-won rise through the ranks of the Los Angeles Police Department. Nolan's journey has been supported by equally dynamic characters along the way, including Detective Angela Lopez (Alyssa Diaz), Sergeant Wade Grey (Richard T. Jones), Officer Nyla Harper (Mekia Fox), and criminal defense attorney Wesley Evers (Shawn Ashmore).
Each of these unique personalities has stood out, but there is also the burgeoning romance of Officers Lucy Chen (Melissa O'Neil) and Tim Bradford (Eric Winter), also known as "#Chenford," that really started to pick up steam in the fifth season premiere (via TVLine). In Season 5, Episode 4, the actors ramped up the chemistry between the two even more with a heartfelt moment that has fans gushing over what it could mean for the two co-workers.
Fans are highlighting the way Chenford gazed at each other in a tense scene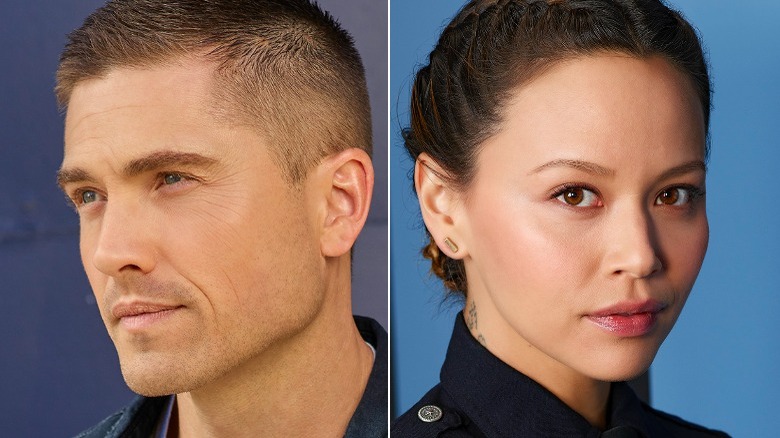 Ed Herrera/ABC
In Season 5, Episode 4 of "The Rookie," serial killer Rosalind Dyer (Annie Wersching) continues taunting the LAPD, which sees her kidnapping Bailey (Jenna Dewan) and trapping her in a large hole that she slowly fills with water. The team has to enlist the help of the FBI, but try their best to rescue her, which includes Tim taking Chen's place to venture down into the cavern (per TV Fanatic). It is at this moment that the two look at one another, which includes a piercing stare of compassion from Bradford and concern from Chen. Twitter user @lovelysharpwin summed this up best by stating, "it's the way they didn't break eye contact the entire way down. Lucy's gaze moved with Tim's. Neither one of them even BLINKED. Even in their angst era, Chenford are so insanely in love they can't help but shoot each other silent messages of care & reassurance. #therookie #chenford."
The sentiment was shared by more fans, with @swiftlydynasty adding, "the looks they give each other they are so in love #therookie #chenford." The charisma between the two characters has been moving at a slow but steady pace for quite some time. Showrunner Alexi Hawley told TV Line during an interview taking "Chenford" to this level "felt like the organic place to go..." He then spoke about how there is some hesitation in fully realizing the potential romance due to their working relationship.