The Winchesters' Jensen Ackles Says He'll Never Say Goodbye To Dean Winchester - Exclusive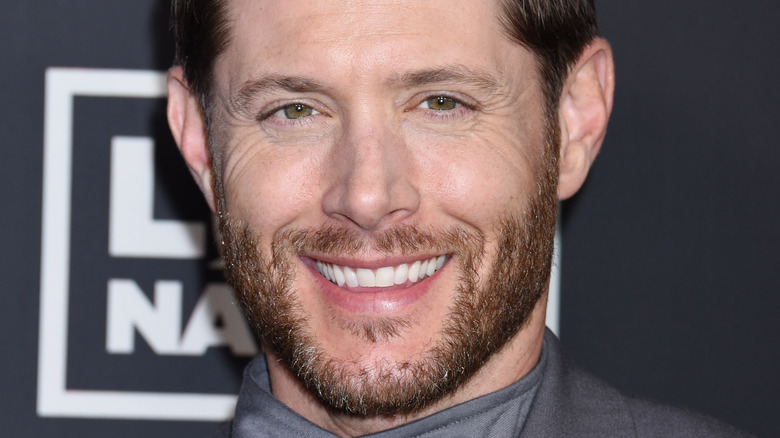 Ga Fullner/Shutterstock
Fans don't call the "Supernatural" fandom a family for nothing. Whether it's fans who've watched the series from the beginning, people who found it during the pandemic, or the cast, crew, and creatives who brought the show to life, they all share one thing in common — a love of this world and its message of found family. 
The series was a saving grace for so many people who tuned into the story, but that also extends to everyone who helped make it. You don't stick around for a TV show for 15 years if you don't care about the message you're putting forth and the people who come along for the ride in a '67 Chevy Impala. From the first episode of "Supernatural" to the very last, the show had something incredibly special: heart.
It didn't matter whether it was during times of uncertain renewal status or when the series blew up during the streaming era and cemented itself as the longest-running show in the genre. Through it all, "Supernatural" never lost its heart. As a result, it was just as difficult for the cast to say goodbye as it was for fans — so Jensen Ackles, who played Dean Winchester, decided not to.
The CW invited Looper to the press room for "The Winchesters," where we exclusively spoke to Ackles about producing the "Supernatural" prequel spin-off and how he'll never say goodbye to Dean Winchester.
Forever Dean Winchester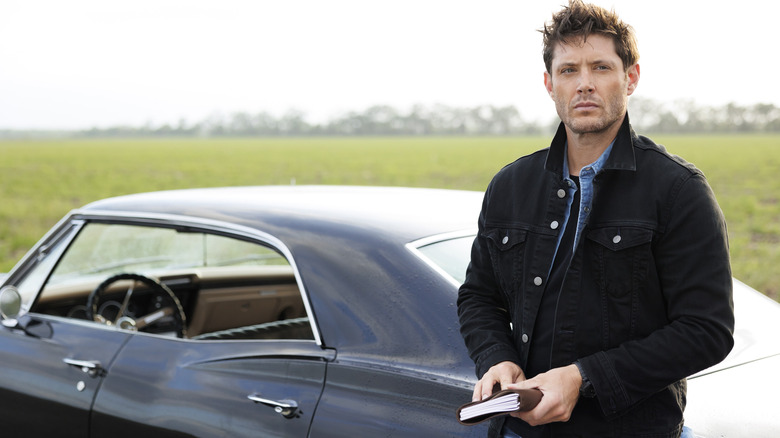 The CW
Jensen Ackles explained that working on "The Winchesters" has been a cathartic experience after the ending of "Supernatural." "100%," he said. "It has been cathartic, and not just because of Dean's death or 'Supernatural' coming to an end, but the way it ended too — not in story but with COVID."
It's easy to binge the entirety of "Supernatural" in a few weeks, but 15 years was a significant amount of time for the cast, creatives, and crew to spend together. It would be impossible for a series to survive that long if they didn't become a family — which is yet another reason why the show's rocky ending during COVID was so rough for Ackles.
"We didn't get to have a wrap party, and that's been a heartbreaker for a show to be on as long as 'Supernatural' was on, for a cast to be together as long as we [were] together, for a crew to be together as long as we [were] together. A lot of the crew had been there [for] over a decade. It was heartbreaking to end the way that we ended," he added. "To have this world continue on in some capacity is absolutely cathartic and something that I'm very proud of and something that is helping me cope with 'Supernatural' not being around."
"Supernatural" fans know that Ackles took some of Dean's actual boots home, but he's happy to strap the metaphoric ones on, too. "[I'm proud of] the fact that I still get to mentally put those boots back on and speak like Dean about a family that he would die for," Ackles noted. "People were like, 'How hard is it going to be to say goodbye to Dean?' I was like, 'I'm not going to say goodbye to him, and I don't think I ever will. Dean's a part of me and will forever be.'" It's safe to say fans won't be saying goodbye anytime soon, either.
New episodes of "The Winchesters" air Tuesdays on The CW and stream on the website the following day.