Damon Lindelof's Star Wars May Finally Reveal The State Of The Galaxy After Rise Of Skywalker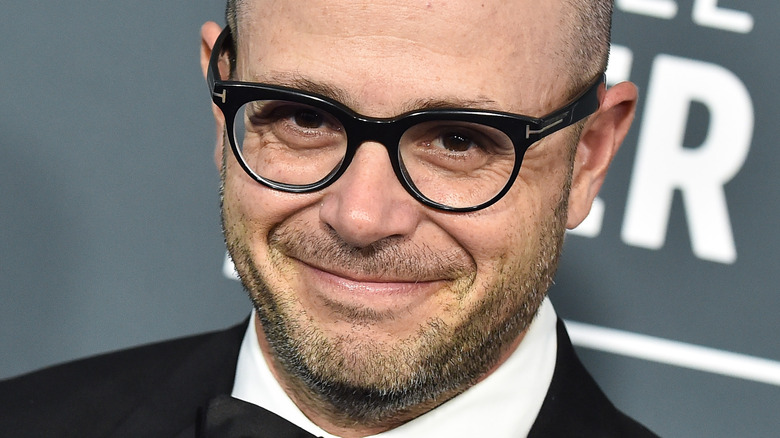 DFree/Shutterstock
Since 2015, Disney has maintained a steady stream of "Star Wars" media for fans to enjoy. From the polarizing sequel trilogy to various television shows, books, comics, and more, there's been no shortage of stories from a galaxy far, far away to enjoy. As the 2020s continue on, it seems like that trend will only continue. For instance, the second season of "Star Wars: The Bad Batch," "Ahsoka," "The Acolyte," and a host of other titles are on their way to Disney+, and "Star Wars Jedi: Survivor" will carry on the narrative of "Star Wars Jedi: Fallen Order."
This is just a taste of the countless "Star Wars" projects in development, though it's clear the franchise is leaning heavily into small-screen productions. For those eager to go to the movies, what is there to get excited about? Director Taika Waititi is getting his own movie, or at least he's supposed to, but he has cast some doubt on it. Additionally, "Star Wars: Episode VIII – The Last Jedi" director Rian Johnson is working on a trilogy, and director Patty Jenkins of "Wonder Woman" fame is leading the limbo-bound "Star Wars: Rogue Squadron," but, surprisingly, that's not all.
The man behind HBO's "Watchmen" limited series, among several other well-known productions, Damon Lindelof, is also working on a "Star Wars" flick — one that could finally explore the saga timeline beyond the ending of "Star Wars: Episode IX – The Rise of Skywalker."
Lindelof's Star Wars movie could bring back some familiar faces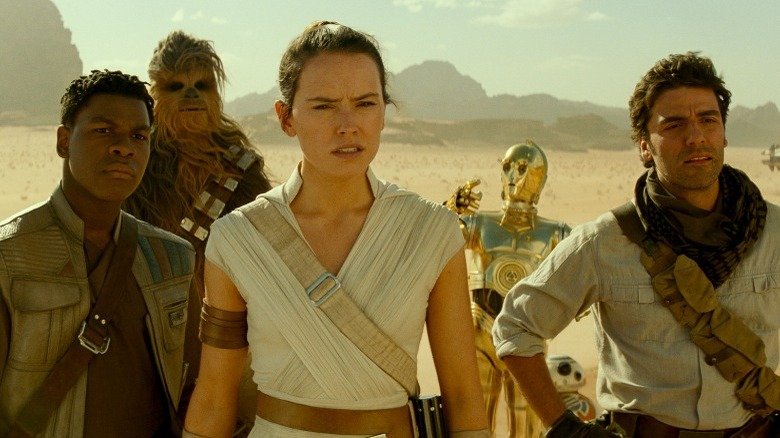 Disney/Lucasfilm
On October 23, 2022, it came to light that Damon Lindelof is hard at work on a "Star Wars" movie of his own. Sharmeen Obaid-Chinoy has reportedly signed on to direct the film that, at the time of this writing, lacks a release date or window (via The Hollywood Reporter). The following day, THR revealed that Justin Britt-Gibson, whose bonafides include "The Strain" and "The Counterpart," is joining Lindelof in the scriptwriting process. The source also notes that their pairing came after a secret writers' room took place in the wake of the 2022 Star Wars Celebration event.
Word has it that at this secret meeting, a group of creatives (potentially including the mastermind behind "Star Wars: The Clone Wars," Dave Filoni) got together to likely discuss the "Star Wars" movie. Apparently, it's designed as a standalone adventure, though should it find success, there's a chance it could lead to multiple sequels. Perhaps most interestingly, this mysterious feature may take place after the events of "The Rise of Skywalker," and while it wouldn't necessarily keep the nine-film Skywalker saga alive, it could feature characters from the sequel trilogy to keep their stories going.
Time will tell what will become of Sharmeen Obaid-Chinoy, Damon Lindelof, and Justin Britt-Gibson's "Star Wars" film, but if one thing's for certain, it's definitely worth keeping an eye on in the future.