Josh Hamilton's Apartment Lease Spoiled Lance's Death On The Walking Dead For Him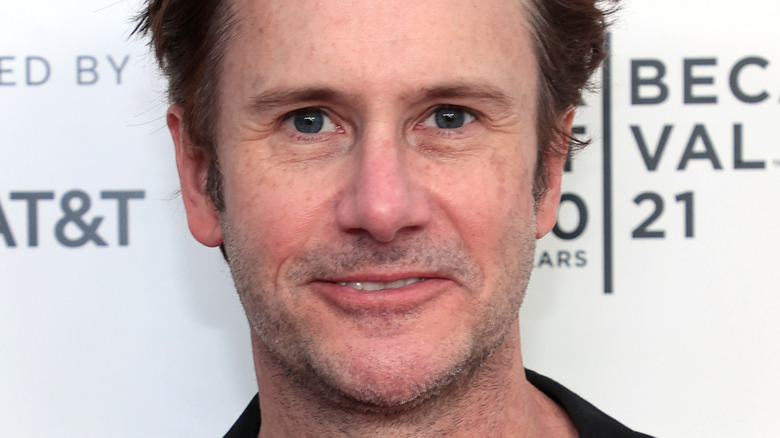 Dimitrios Kambouris/Getty Images
"The Walking Dead" has been one of the most successful franchises in AMC history. The series launched with a bite-sized six-episode first season but has since gone on to boast 11 seasons on the air, six different spin-offs (via Insider), several video games, and, of course, the comic book series that started it all.
For all intents and purposes, "The Walking Dead" just keeps shambling forward, carrying its disturbing, zombie-inhabited world to new viewers with each passing week. While the main series is currently in the process of winding down toward its inevitable end, that's only ratcheted up the tension in the already bloody and unpredictable world of the series further.
Take Season 11, Episode 20 ("What's Been Lost"), for instance. While many viewers likely thought that Lance (Josh Hamilton) was already dead after being locked up in a cell with a walker, the conniving manipulator lived to lurk another day. However, his number was up in the latest episode thanks to Carol (Melissa McBride), and Hamilton says he had an inkling that it was coming based on some questions he had about his apartment lease.
Josh Hamilton kept asking if he should renew his lease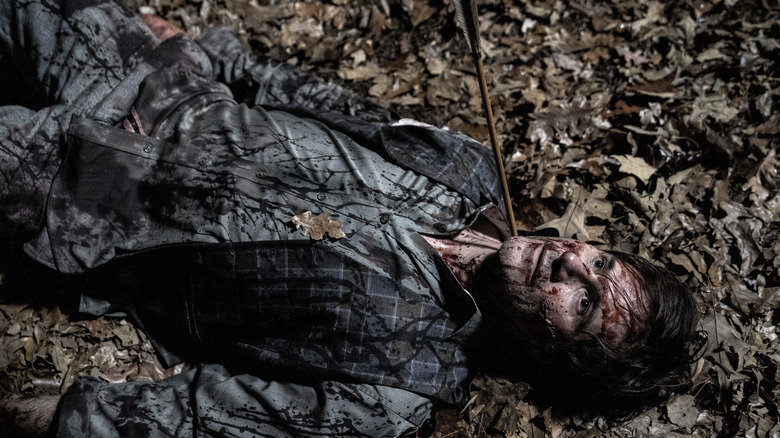 Jace Downs/AMC
Josh Hamilton sat down with Entertainment Weekly to chat about the demise of his character on "The Walking Dead," and it turns out that he was able to get the lowdown on Lance's fate by needling the crew every so often. "When we were shooting in Georgia, I had to rent my own apartment, and my lease was going to be up after a certain date, and I had to ask," Hamilton explained. "I kept bugging production, saying, 'Hey, I know you might not know exactly, but should I do another month on my lease?'"
Well, you've got to appreciate the practicality of that approach; after all, you don't want to sign a lease if you no longer have a job. "And they were like, 'Uh, no, you'll be done by this date.' I was like, 'Oh, okay,'" Hamilton went on. "So that was the first heads-up because I was like, 'That seems a little early.' But then I got that final script, so it wasn't out of the blue."
Though Lance is officially walker food now, his double-dealing character will likely be long remembered among the legion of hateable villains that "The Walking Dead" has been host to over the years. The remaining episodes of the show's final season will be airing on AMC.