The Walking Dead's Melissa McBride Has A Message Of Hope For Fans Of Carol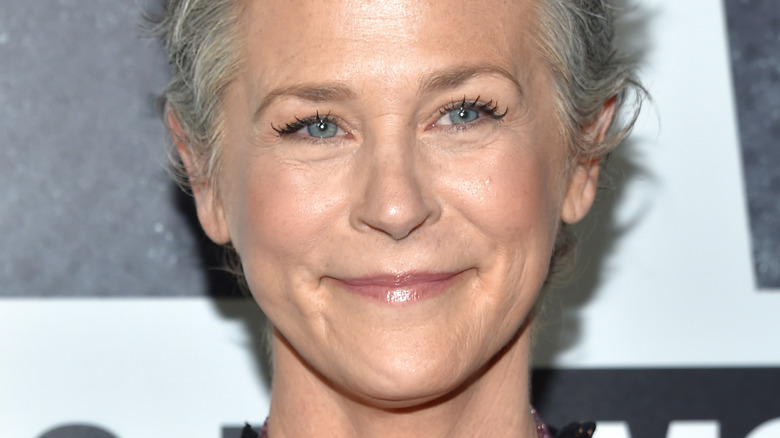 DFree/Shutterstock
It should come as no surprise that on a show like "The Walking Dead," which is all about a world overtaken by dangerous, flesh-eating zombies, most characters disappear from the spotlight rather quickly. If they're not killed by their fellow survivors, then surely they're eaten alive by hordes of hungry walkers. However, a handful of names have stayed alive through the bulk of the series. Among those sparse few are Daryl Dixon (Norman Reedus), Maggie Rhee (Lauren Cohen), Morgan Jones (Lennie James), and, of course, Carol Peletier (Melissa McBride).
Arriving on "TWD" in the Season 1 episode "Tell It to the Frogs," Carol has since become a cornerstone of the program. Sure, sometimes she's made questionable choices and shown a side of herself that made fans second-guess if they should be rooting for her, but at the end of the day, she's remained a fan favorite through it all. Unlike many popular characters, she's made it to the 11th final season of the show, which will wrap up in the fall of 2022. Despite this, it sounds like actress Melissa McBride isn't done with Carol for good.
As "The Walking Dead" limps toward its conclusion, McBride has some words of encouragement for those hoping to see more Carol down the road.
McBride is confident Carol's story isn't over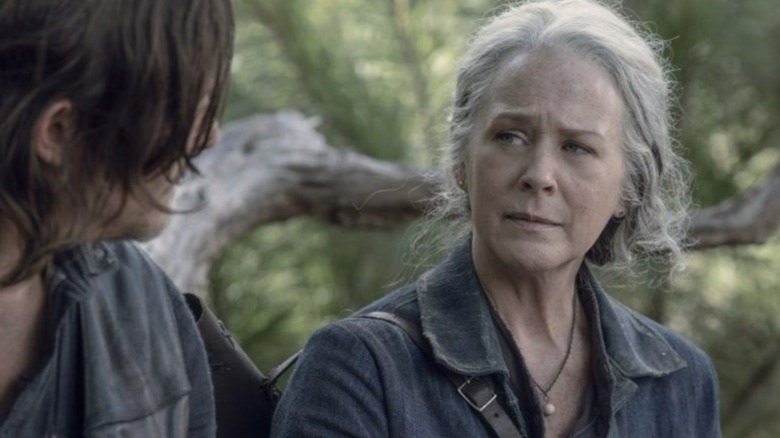 AMC
In September of 2022, Melissa McBride and Norman Reedus sat down with Entertainment Weekly to discuss the end of "The Walking Dead" and their journeys as Carol and Daryl. During the interview, McBride gave her thoughts on a return to her character in a future piece of "TWD" media. "I feel like Carol has more story to tell. I'll leave it at that," she said with a smile, indicating that we haven't seen the last of Carol after all. Reedus doubled down on this with an even more intriguing note about Daryl and Carol. "They will meet down the road. You can pretty much bet all your money."
With that, it's basically confirmed that the journey of Daryl and Carol is far from over in the rapidly expanding "Walking Dead" universe. Although, if you're knee-deep in the "TWD" news cycle, this shouldn't surprise you all that much since it came to light the two beloved characters would star in their own spin-off. Sadly, as revealed in April of 2022, McBride had to drop out of the project before it could get off the ground, leaving the showrunners no choice but to shift the focus onto Daryl alone. Bearing this in mind, it remains to be seen where Carol will pop up next in the "TWD" franchise.
Regardless of when and how she comes back, it stands to reason that many "Walking Dead" fans will rejoice when Melissa McBride returns to the role of Carol Peletier.