House Of The Dragon Fans Are Frustrated Over The Painfully Long Wait For Season 2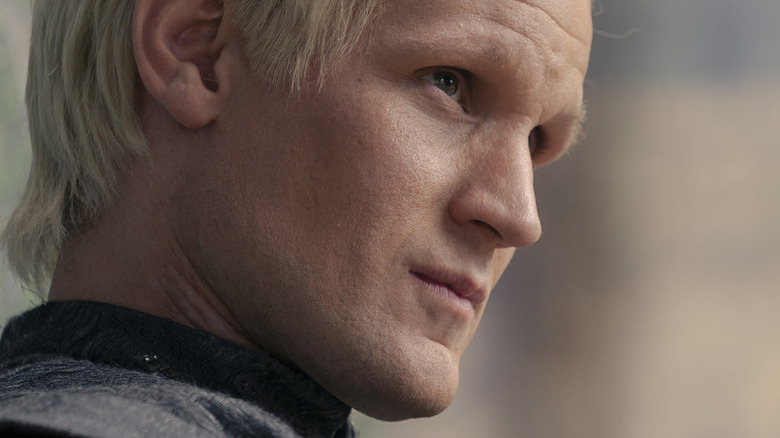 Ollie Upton/HBO
Season 1 of "House of the Dragon," HBO's high-fantasy series based on the extended literary work of George R. R. Martin, has officially wrapped — all ten episodes are available to stream in graphic perpetuity. Without diving too far into spoiler territory, the story follows a princess, Rheanyra Targaryen (Milly Alcock and Emma D'Arcy), as she fights to ascend the throne promised to her by her father. The main problem is no one besides her father really wants that to happen, including her stepmother, Alicent Hightower (Emily Carey and Olivia Cooke), who used to be her closest friend. To that disastrous end, fire and blood (see what we did there?) are both spilled in bountiful measure, with heavy losses suffered on literally every side, of which there are far too many. 
Again, without spoiling too much (that's what this article is for), the season finale saw Rheanyra dragged brutally to the breaking point. Now, despite actively skirting danger whenever possible, the threat of full-scale war looms above her head. After everything that went down ... she might even relish the opportunity for lethal revenge. If that sounds like a tantalizing cliffhanger, that's because it is. The season ended in a way that hooked audiences, all but guaranteeing future viewership. The only trouble — there's a bit of a wait before Season 2. Two years, at least (via The Hollywood Reporter). For a fandom that had gone so long without quality content — recall, the final season of "Game of Thrones" was received more poorly than socks on Christmas morning —  that's a hard gap to emotionally negotiate.
Is two years really that long?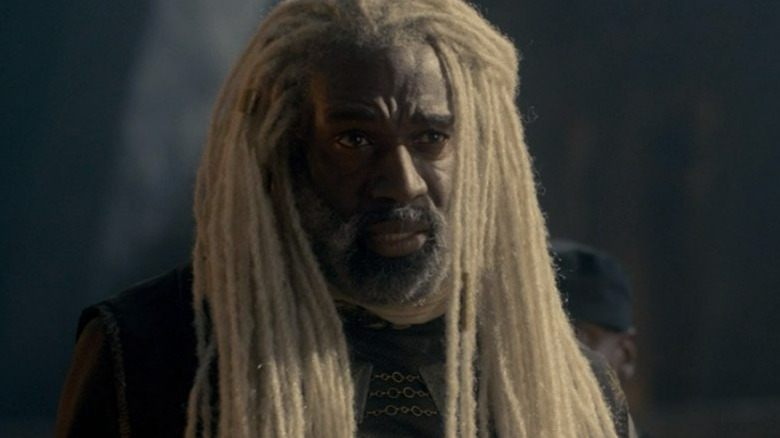 HBO Max
"House of the Dragon" fans took to Twitter to express their immediate need for Season 2. @jasonanmi said, "How the f*** does HBO expect me to wait for at least two years with that cliffhanger?!" More hilariously, @Jammybear21 posted, "Since we have to wait 2 years for season 2 lmao," alongside a screenshot from the language learning application, Duolingo, offering lessons in High Valyrian. That's not a doctored image, by the way, Duolingo literally offers a comprehensive education in High Valyrian. Another user, @shaunii_frank, took a more direct approach, saying, "what y'all need two years for? @hbomax y'all can have bout two weeks off and we gone need y'all back at it ... or drop that Jon Snow MF! The streets need a body!"
Jokes aside, two years is not an insurmountable wait for a prestige production that earned its merit. As of this writing, Rotten Tomatoes indicates that "House of the Dragon" possesses a solid approval rating from both critics and audiences alike. If two years is what HBO needs to ensure that quality, from mind to page to set to screen, then it is a small price to pay. Even after all that, it will still probably come out before "The Lord of the Rings: The Rings of Power" Season 2, which has already begun filming but has yet to announce a solid release date. Let's count our wins where we can, folks.