CSI: Vegas Season 2, Episode 4 Has Fans Loving Marg Helgenberger's Performance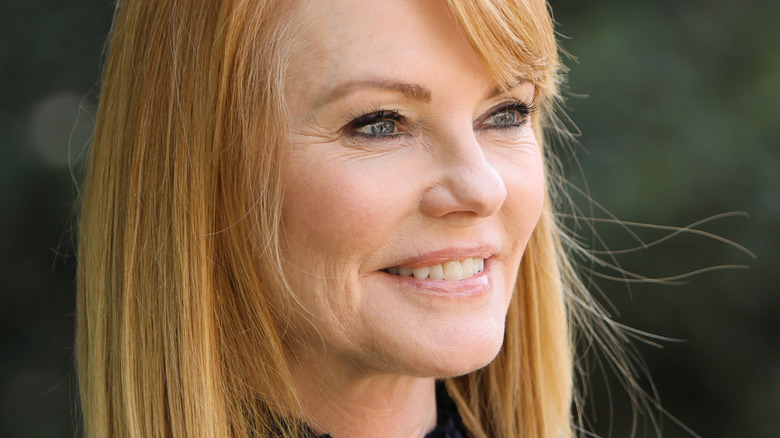 Paul Archuleta/Getty Images
There aren't many TV franchises that have proven to be as successful as "CSI." The franchise has been a television staple for over 20 years now, and it has produced more than its fair share of various spin-offs, including "CSI: Vegas." The latest "CSI" series premiered in October 2021 and was originally noteworthy because it saw "CSI" stars William Petersen and Jorja Fox return to reprise their iconic roles as Gil Grissom and Sara Sidle, respectively. Petersen and Fox ended up departing the series, though, which has resulted in Gil and Sara being conspicuously absent from "CSI: Vegas" Season 2.
The CBS drama has tried to make up for Petersen and Fox's departures, however, by bringing back none other than "CSI" star Marg Helgenberger as Catherine Willows. While "CSI" fans were understandably sad to see Petersen and Fox go, too, it seems safe to say that Helgenberger's return as Catherine is going over quite well among "CSI: Vegas" viewers. As a matter of fact, Helgenberger, who received two Primetime Emmy award nominations for her original turn as Catherine on "CSI" (via IMDb), has become a major topic of conversation among fans following the premiere of Episode 4 of "CSI: Vegas" Season 2.
Fans think Marg Helgenberger deserves an award for her most recent CSI performance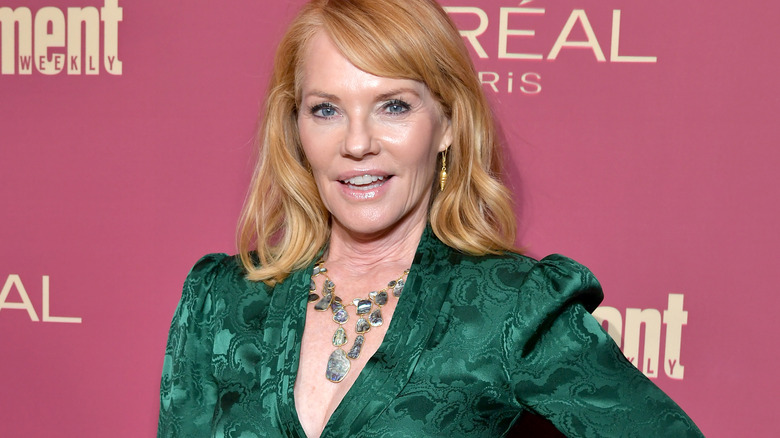 Emma Mcintyre/Getty Images
In the days since "CSI: Vegas" Season 2, Episode 4 premiered, Marg Helgenberger has been on the receiving end of endless praise from her loyal "CSI" viewers. In specific, some "CSI" fans believe Helgenberger deserves greater attention for her performance in the episode, which is titled "Koala." Those same "CSI" viewers have even taken to social media to both praise Helgenberger and call for her to receive an Emmy nomination for her performance in "Koala."
On Twitter, @camachoswife not only posted a series of screenshots of Helgenberger in "Koala," but also wrote, "BRING HER ANOTHER EMMY RIGHT NOW!!" Elsewhere, @Caitlin_schafft noted, "[Marg Helgenberger's] performance was absolutely incredible in tonight's episode! She did an amazing job," while @capmarvelsidle tweeted directly at Helgenberger, writing, "You just delivered such an amazing performance[.] You're an icon, you're a legend and you ARE the moment."
To these fans' credit, it's not hard to see why they were bowled over by Helgenberger's performance in "Koala." After all, the episode allows Catherine Willows to truly take charge and, in doing so, gives Helgenberger the chance to further explore the professional and personal sides of her character in new and emotionally cathartic ways. Only time will tell, of course, whether or not her work in the episode does actually earn Helgenberger some Emmy attention. 
Either way, it seems safe to say that Helgenberger has, once again, managed to make a lasting impact on "CSI" viewers. That's quite an accomplishment in and of itself.