The Real Reason Gil Grissom And Sara Sidle Are Conspicuously Absent From The CSI: Vegas Season 2 Premiere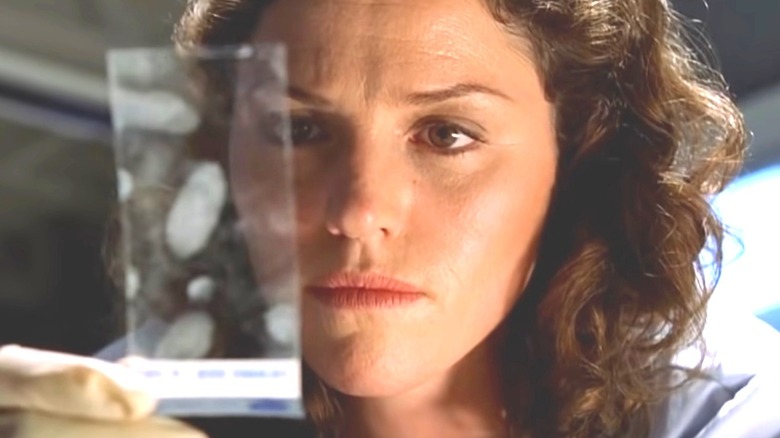 CBS
The "CSI: Vegas" Season 2 premiere is an interesting affair. For a start, the heart of the episode boasts an engaging murder mystery that revolves around a BDSM enthusiast with some sketchy clients. One of them is the killer, and they like to carry out their atrocities with shards of glass. But are the investigators sharp enough to outwit the murderer?
It's the type of case that Gil Grissom (William Petersen) and Sara Sidle (Jorja Fox) would be all over if they were around. However, the "CSI" franchise veterans are conspicuously absent from the "CSI: Vegas" Season 2 premiere. Fortunately, Catherine Willows (Marg Helgenberger) is able to step in and lend a hand, along with some brand-new characters who look set to become series regulars.
Of course, many "CSI: Vegas" fans are likely wondering what happened to Gil and Sara. The good news is that the first episode of Season 2 provides an understandable reason for their absence. The bad news, however, is that we might have seen the last of the crime-solving couple.
Gil and Sara are enjoying some couple time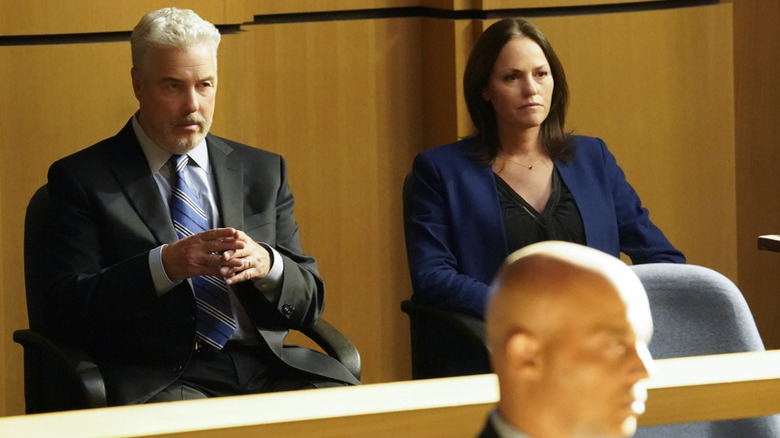 CBS
Gil and Sara dedicated years to the job, and it seems that they've finally retired their badges. The opening scene of "CSI: Vegas" Season 2 sees Maxime (Paula Newsome) quiz Catherine about her decision to return to work. In addition to being fired from her casino board member job, Catherine reveals that Gil convinced her to step back in and replace him. Maxime then responds by stating that Gil stole Sara when he decided to step down. But will their retirement actually last?
William Petersen left "CSI: Vegas" after Season 1, though he will remain on board as an executive producer. However, his departure also inspired Jorja Fox to follow suit. The actress took to Twitter earlier this year and explained her decision, revealing that she did it for the sake of Gil and Sara's love story. "I personally just can't split Sara and Grissom up again. So goes Grissom.....So goes Sara. Wherever they go, they belong together," she wrote.
It remains to be seen if Gil and Sara will ever return to the fold. That said, if Catherine's comeback has taught us anything, it's that it's difficult to leave the job behind.